María Patiño leaves the set of 'Socialité' for a joke on the program about her "boyfriend"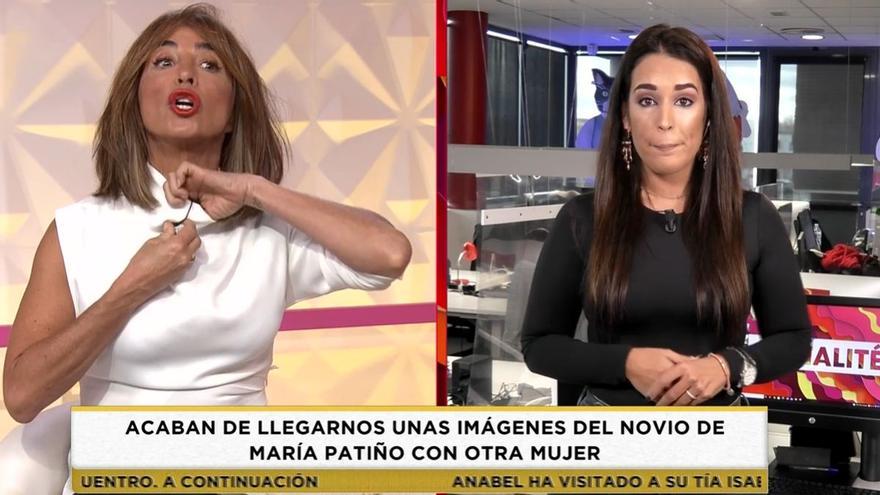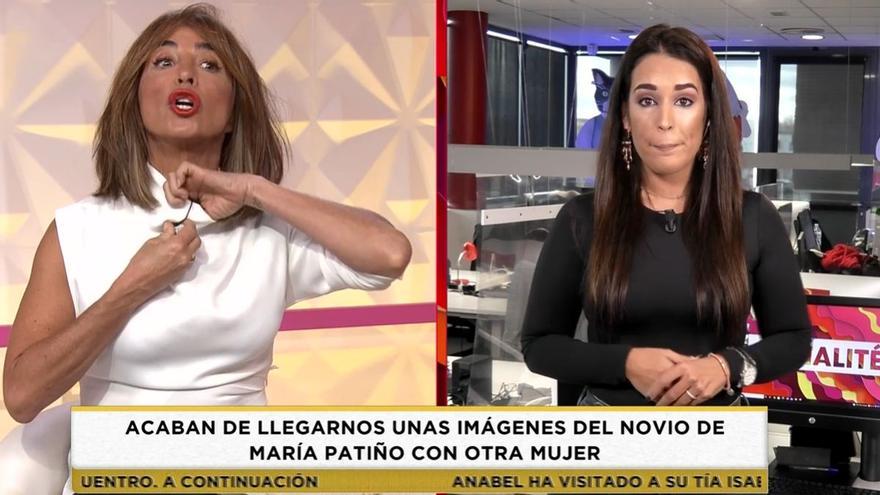 The team of 'Socialite' put this Sunday to Maria Patiño at a crossroads. The presenter faced a difficult moment when one of the editors warned her that one of the news that they were going to address affected her directly. "We have some images that you are not going to like at all. We have caught your boyfriend with another woman in a very affectionate attitude," his partner began explaining.
The presenter could not believe what she was hearing, but in order not to jump to conclusions, she tried to maintain her composure: "Are you absolutely serious to me?". After hearing an affirmative answer, Patiño began to lose his calm: "And why hasn't anyone communicated anything to me?"
"It is a management decision," said the program's editor, who was cut off by the host: "The truth is that your companionship is wonderful. You could also have jumped into directing and told me this was going to happen live. "At that very moment, he removed the microphone and left the set: "Do you know what I'm saying? That you and David, the director, are going to present the program".
Minutes later, after an advertisement and after having a conversation with the deputy director of 'Socialité', the also collaborator of 'Save me' returned to her job. "I'm super relaxed, the only thing I already know what kind of people I work with. I don't have to run away from anything and I think I owe respect to the people who see us, "he said.
Finally, it was revealed that it was all a joke, since the images corresponded to Patiño's "imaginary boyfriend": Bradley Cooper. After seeing a video of the international actor with the model Irina Shayk, chose to settle the issue by following the game but without outlining a smile: "I don't know what you were trying to do, but These photos indicate that there are two ex-well-wishers who have a family in common.. Therefore my boyfriend is still my boyfriend and that relationship will not be corrupted by anyone, not even you. "