María Patiño explodes against her companions of 'Socialité' when she is accused of "gorrona"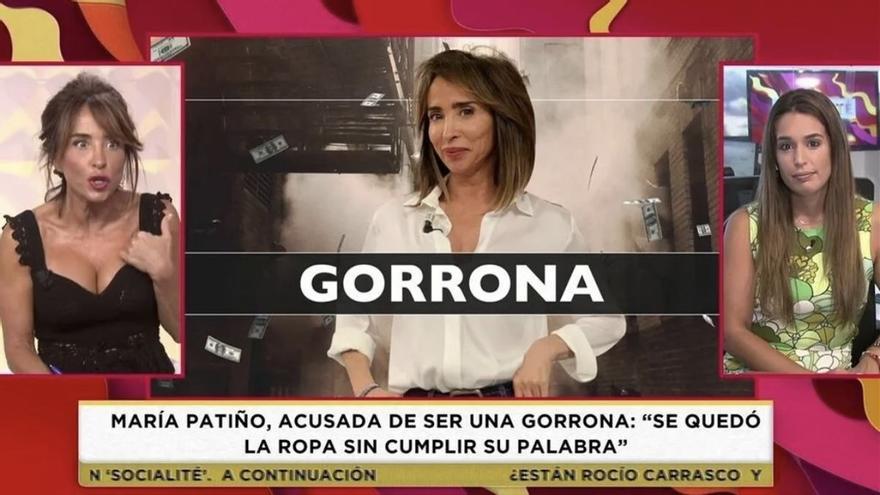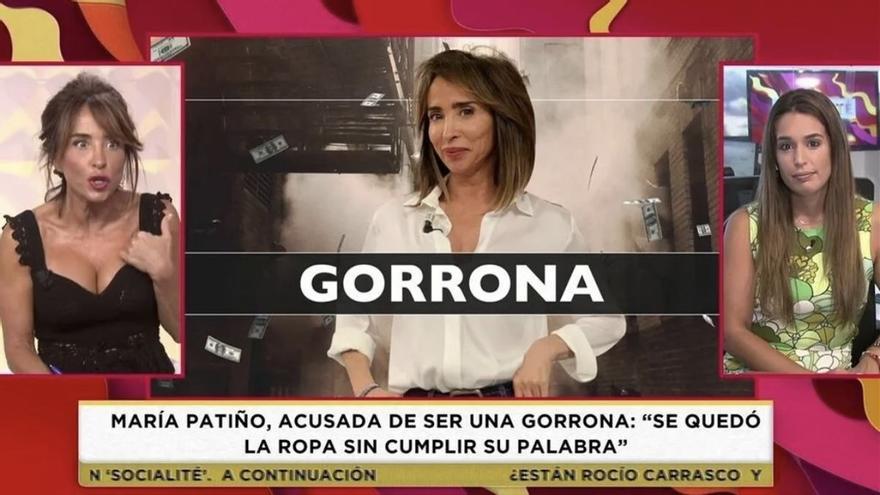 Maria Patiño abandonment 'Socialite' this weekend very angry with her colleagues. The presenter exploded after hearing the accusations against her in which they said that she could have requested different products from different companies that never got to promote on social media.
The collaborator of 'Save me' was surprised with this news without expecting that the first name that would appear on the list of celebrities in this situation would be hers: "And who said that? I want the name of the brand. give. I'm telling you that's false. I've never called asking for anything. I'm going to get pissed off ", He pitched his fellow showmates before going publicity.
Once the break was over, the program explained what had happened while they were not on the air: "María has been very angry, she has run off the set saying that this goes against her philosophy. She is very angry with the team but especially with the director. He has said that the team is not going to pay him anything, that she is going to be the one who is going to pay for the pens, the taxis, the notebooks, all "."We want to encourage you, do not be angry, "they told him to calm the situation.
Shortly after, the Telecinco format issued a message from a company that had sent products to the journalist: "We sent it to her, it costs money, it is handmade, it took many hours of work. We believe that they have taken advantage of us a little. It was a paid collaboration, but if you commit it has to be fulfilled. At the moment we felt a bit of disappointment with it. " Patiño preferred not to answer the accusations: "I'm not going to say anything at all," he settled.