María Patiño confirms that Laura Fa is not spoken to: "The directors will be happy with her, she manipulates a lot"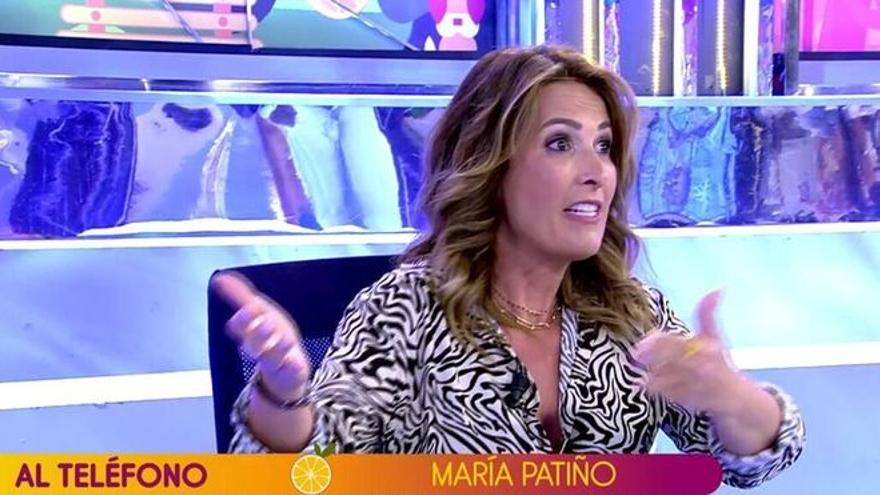 Laura Fa's war with her fellow 'Save me' continues. The statements of the collaborator about the group of talk shows as well as about Paz Padilla in an interview with Gabriel Rufián has raised blisters, mainly due to her harsh words about Chelo García Cortés.
Lydia Lozano or María Patiño stood up for Chelo, who Fa said was an "old one" and that she was of retirement age: "It is totally out of date. " This caused a wave of tweets from the 'Socialite' host against Fa, a conflict that comes from afar, since she and María Patiño have not spoken to each other since their disputes over Rocío Carrasco.
Patiño has accused Laura of writing articles against them to create conflicts that later leads to the program and Laura has accused her of inventing her own reality. "The directors will be happy with her (…) She manipulates a lot"Maria Patiño assured yesterday when she entered the program by phone.
"A story is created that only she believes"Fa replied. It was then that María Patiño assured that do not speak with Fa and reproached him for his attitude: "He does not appreciate that things hurt us and that pain is part of something free of each person, I appreciated and loved Laura. "
About her conflict with Chelo, Laura explained: "I don't even pick up the phone. It already happens to the hatred of not wanting to have dinner with me anymore. I have no problem, I already have friends, If she doesn't want to, she loses the same as me".