María Patiño arrives late to 'Socialité' and ends up presented in a tracksuit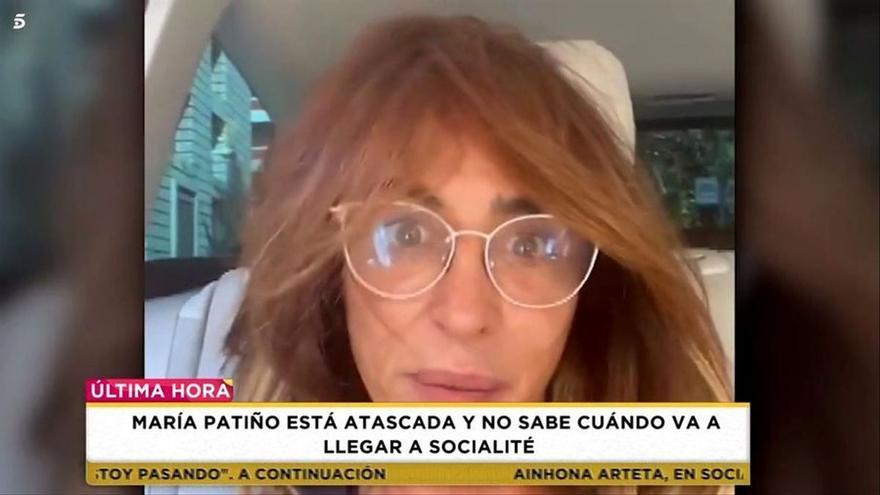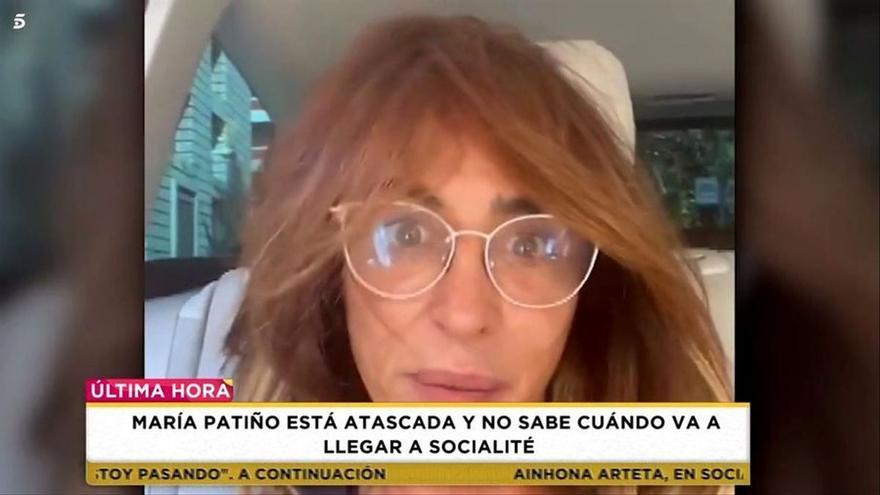 For the first time in the history of 'Socialité', María Patiño has not been able to arrive in time to present the program. The presenter left her house around 11:15 a.m. like every Sunday, but a marathon which was held on the morning of Sunday, September 26 in Madrid, has left the journalist stuck on the road for hours, causing the start of the program to occur without it.
Nevertheless, 'Socialité 'has started its broadcast at the usual time but with Javier de Hoyos at the helm: "As you can see, it is evident, María Patiño has not managed to arrive," announced the editor of La Fábrica de la Tele. Throughout the morning, both Patiño and the program's Twitter profile have been warning the socialites of the unexpected situation of the presenter.
"It's 12:08 in the morning, I left home at 11:15. We have practically made very little progress, now we are in the Paseo del Prado. I already tell you that it is a marathon with a special symbolism because it implies hope, it is the first major sporting event in the capital after the pandemic. Sport is very healthy, but of course, what I want is to get to my job ", explained the presenter in some videos recorded for the program.
Finally, when Patiño was returning home, the driver of the vehicle found a street that they could use as a traffic jam, thanks to which the journalist has been able to arrive at about 2:10 p.m. to the program. The host has entered the Mediaset facilities with sportswear and flip flops, causing the laughter of his substitute: "You have to present in a tracksuit", something he has done without any problem.
After briefly commenting on the altercation she had suffered to get to the set, María quickly asked about the topic she was dealing with at the time and took charge of the format. A few minutes later, the format has gone to publicity and on the way back, the journalist appeared already with a dress and the microphone on.