María Oruña and the mystery of the locked cabin | Elementary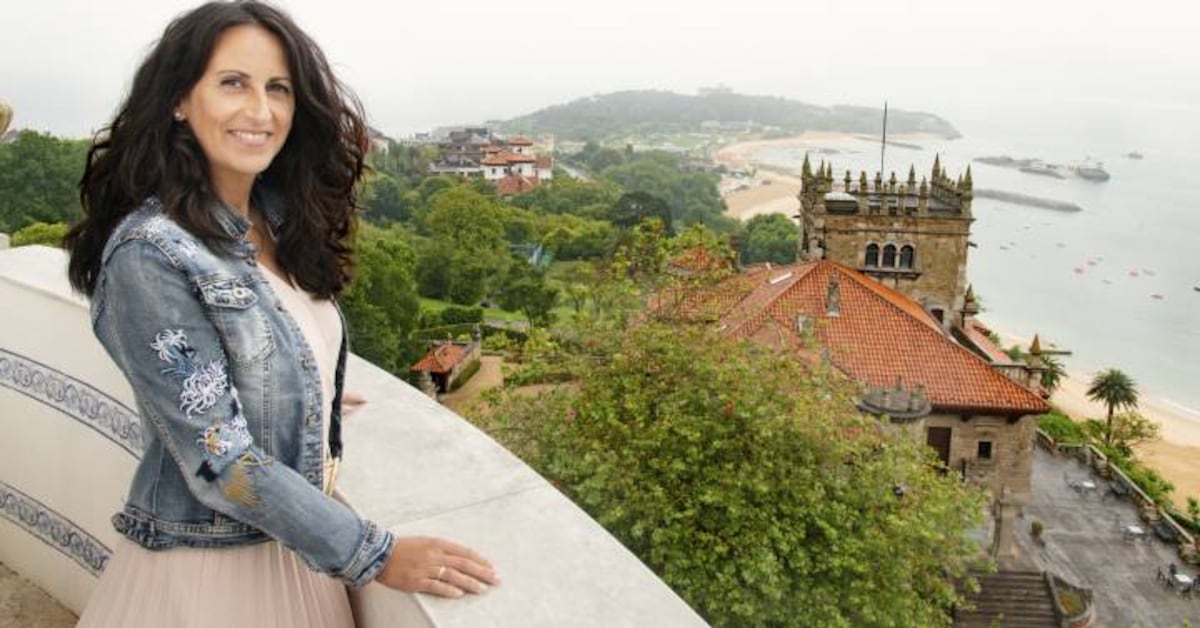 The year is 2004. María Oruña, the future lady of Cantabrian crime, has already read more than the account of Agatha Christie but has not yet dared to sit down at the computer to tell her stories. Just got married. You are walking through a European city whose name cannot be revealed so that everything in your new book, a whodunnit at the height of the classics, remain a mystery. Hit a badge somewhere. The plaque tells of a strange death. It is said: "Here is a story." Then time passes. Taking advantage of the unfair dismissal of the law firm for which she works when she becomes pregnant, she begins to write. Publish your first book, Hidden port, in 2015. Six years later, it has sold more than 300,000 copies of that and the other three books in the series. Decide that she is ready to tell that story.
Why so long? Because "it was a challenge," says Oruña. She is sitting at the table of a cafeteria overlooking the bay of Santander, the place where the action of What the tide hides (Destino), the fifth novel starring Civil Guard Lieutenant Valentina Redondo, this time, more Hercule Poirot than ever. Why? Because the story is built like Agatha Christie would, specifically, one of those that imitated The mystery of the yellow room, by Gaston Leroux, that is, a mystery with a closed room, which here, "is a mystery with a closed cabin", as Oruña points out. The murdered one? Judith Pombo, a loathsome local mogul. The suspects? All those who were traveling on the schooner on which the crime was committed. The occasion? A tribute dinner to an old sports glory.
A curranta civil guard
"I wanted an environment that was reminiscent of the bourgeois environment of the Agatha Christie stories, and I thought that the Real Club de Tenis de Santander could give it to me," she recalls. What Murder on the Orient ExpressA classic among Christie's classics, the passengers and part of the gulet's crew have reason to want to see Pombo dead. She has been mean to all of them. For many different reasons. But the structure of the story allows the reader to observe how reality is distorted when there is only part of the story, that is, when only one voice is heard. And also, how that voice changes its version when it is not in front of Valentina Redondo, the researcher, who is going through her worst moment: she has left Oliver Gordon, she has suffered a horrible loss, "she is at a point of no return", she says. the writer.
"To what extent do the others, all of them, really have some responsibility in the way Pombo behaves, and have they triggered the crime? Can we avoid being what we are? "
"Valentina has never been infallible, she is not Sherlock Holmes. It is a curranta. When they ask me what she has of me, I say that maybe I have that of her. Because in the rest we are not much alike. But this time he is also in a grieving process. You have lost something and you are going to have to live with the idea that it is irreparable. Certain things are irreparable, and there are those who choose, like her, because that is her character, to get away from what she wants, before starting to spoil everything. She's broken, and she doesn't want her bitterness to contaminate Oliver. She thinks she frees him by punishing herself. It could not be otherwise. So is she. That sense of rectitude that she has would not let her continue as if nothing had happened, no matter how much her partner insists, "explains Oruña. The next day he will give some more details, on board a tourist cruise, not a schooner.
The sea is slightly choppy and the cruise ship is reeling, but he manages to reach the island of Mouro, flown over by countless seagulls, and on the way it passes by the Magdalena Palace, and the jetty where the schooner moored The Giralda when the corpse inside is discovered. "Did Judith Pombo deserve to die as she did? Was she really that hateful? Wasn't his behavior a way of defending himself against the attacks he received? Maybe he had learned that this was the only way he made himself heard, "he says. Oruña speaks of a certain "idiosyncrasy of crime." "To what extent do the others, all of them, really have some responsibility in the way Pombo behaves, and have they triggered the crime? Can we avoid being what we are? "Asks the writer, who already has a network of collaborators in morgues and police stations.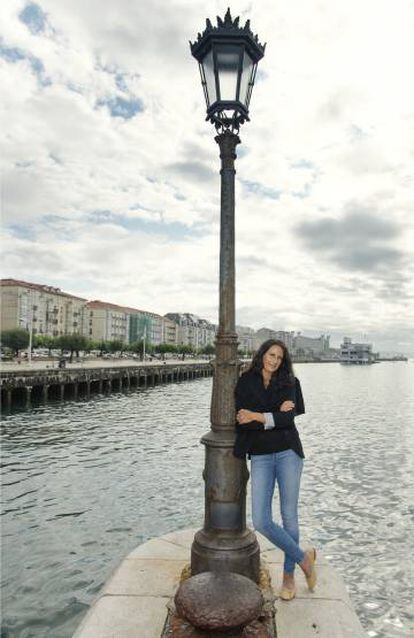 "Well, I always prepare everything beforehand, and then I write or call the coroner on duty, or the lieutenant of the Civil Guard, and ask him if it is plausible. First I read a lot, I do research, and then I set up the scene and sometimes I send them a WhatsApp Let's see what you think ", he says. He has published five books in six years, so he writes about one book a year, how does he do it? "Well, I gather information, I read a lot, I interview people and build the plot for about seven months and then I spend three or four writing," he answers. She has long since stopped practicing as a lawyer. Besides writing, these days, he plays tennis. "I'm lousy, but we had a great time," he says. There is in the novel an infinity of curious facts about this sport, and also about the city of Santander itself. "Yes, this is my most urban novel," he admits.
It is because the idea of ​​setting it in a bourgeois environment asked him, he says, to be in the city, because it was there where the Royal Tennis Club and the Nautical Club were located, which today, he says, "are empty housings" but in their time were centers of power. "The novel is actually about that power," he says.
And has it been difficult to craft an Agatha Christie mystery? "Yes, but not because of the murder. Murder was what I had since that day in 2004 when I came across that plaque in a European city. The difficult thing has been to build the characters and give them reasons. Create that network of interests in which the monarchy, environmentalism, politics are questioned ... A bit of everything. But without teaching anyone, just showing. That has been the difficult part ", he replies.
However, he has reviewed one by one many of the closed-room mysteries that have been written. And they are quoted in the novel. "The best resolved of all is that of Leroux, because those of Edgar Allan Poe and Arthur Conan Doyle are totally implausible for almost impossible. A snake? An orangutan? The best of them all, although it is not exactly a closed room, but an island, it is Ten little blacks, by Agatha Christie, who clearly tells you who the murderer is in the first pages without you even realizing it, "he explains. The initial roll of What the tide hides is as ambitious as the idea of whodunnit Cantabrian containing: 50,000 copies. Vertigo? "I started from so low, and it has been so progressive, that I never quite believe it is happening," he says. She also says that forensics already recognize her on the street, like Agatha Christie.