María Mérida: «I never thought that leaving El Hierro would go so far»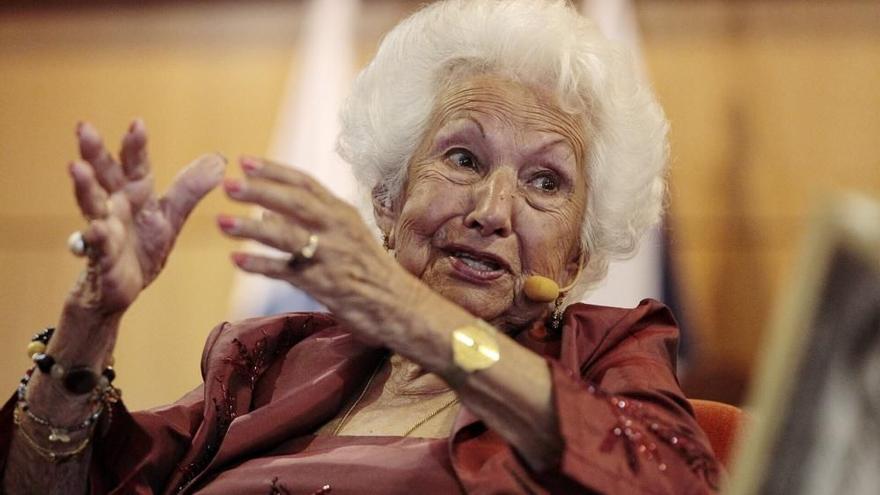 One of the undisputed female voices in the history of Canarian folklore, María Mérida Pérez, from El Salvador, will receive the honor award on June 5 at the third edition of the gala that will take place in the Miller building in the capital of Gran Canaria , in the course of which the Canary Islands Music Awards will be awarded. At 95 years of age, her state of health will prevent her from being physically on stage, for which her daughter will collect the aforementioned award.
Born 95 years ago in the municipality of Valverde, the artist, winner of the Canary Islands Prize for Fine Arts and Interpretation in 2000, who received her first award in 1937 at the age of twelve at a festival of folías, confesses life has provided her with moments of great happiness, but also intense pain. "I lost four of my six children, but the affection of the public has always compensated for the sadness and hard effort of my artistic career," emphasizes the singer who has settled in Villa de Candelaria, "because I missed the sea." , He says.
Eighty of those more than ninety years that contemplate it has been dedicated to singing the popular airs of the Canarian folklore on stages of the five continents. She points out that this award for her symbolizes the affection of her people and confesses that it is an honor "to receive it from a guild that has known how to value the legacy it leaves over different generations. I never thought that at this age I would feel so proud and considerate. Everything that comes from my people I appreciate it ».
El Hierro is still present in their memories and in their DNA. «The sacred tree of the Garoé suckled the whole island with its water. It is a symbol. I never thought that leaving my beloved island of El Hierro I would arrive and get everything that life has given me, "says the soloist who belonged to three different important Spanish companies, that of Roberto Iglesias, José Greco and Tamayo, in the who was working for a whole decade participating in the cast of the Antología de la Zarzuela.