María León and David Castillo join 'Besos al aire', the new Telecinco miniseries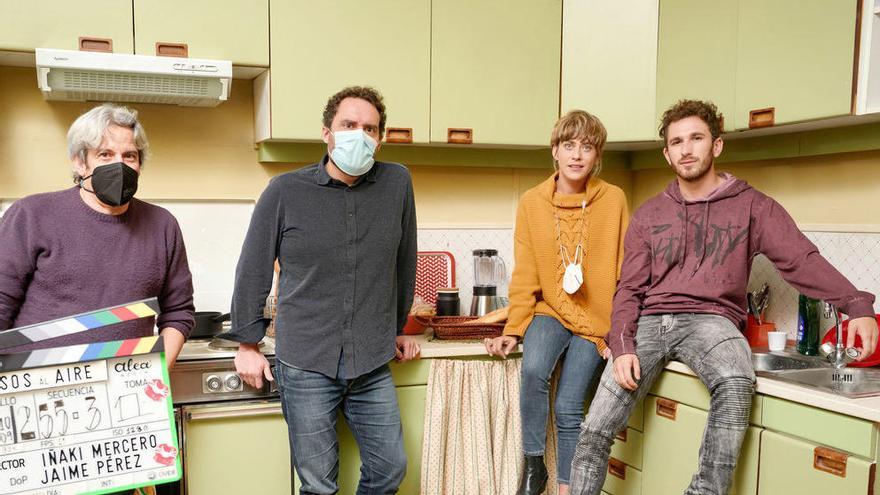 'Kisses in the air' filming has already started in Madrid. The new Mediaset miniseries will pay tribute to all the people who have ensured our health throughout the confinement and, for this, it will have Paco Leon Y Eleanor Watling as protagonists.
But they will not be the only known faces to participate in this new project, since the two-episode series will have among its ranks María León, Mariam Hernández, David Castillo, Nuria Herrero, Nancho Novo or Alejandro Tous.
With them, complete the cast Gracia Olayo, Zoe Stein, Gloria Muñoz, José Ángel Egido, Pau Durá, Jaime Olías, Loreto Mauleón, Mariano Venancio, Ruth Díaz, Luna Fulgencio, Fran Berenguer, Ariana Martínez, Inma Isla and Alejandro Sigüenza.
Produced in collaboration with Alea Media with the executive production of Aitor Gabilondo, under the direction of Iñaki Mercero and with a script of Darío Madrona, 'Kisses to the air' will narrate eight stories whose common link will be the nursing assistant Javi, the character played by Paco León. He will be in charge of mediating between the isolated patients in the UCIS and their families.