María José Llergo, Internet users' favorite to attend Eurovision 2023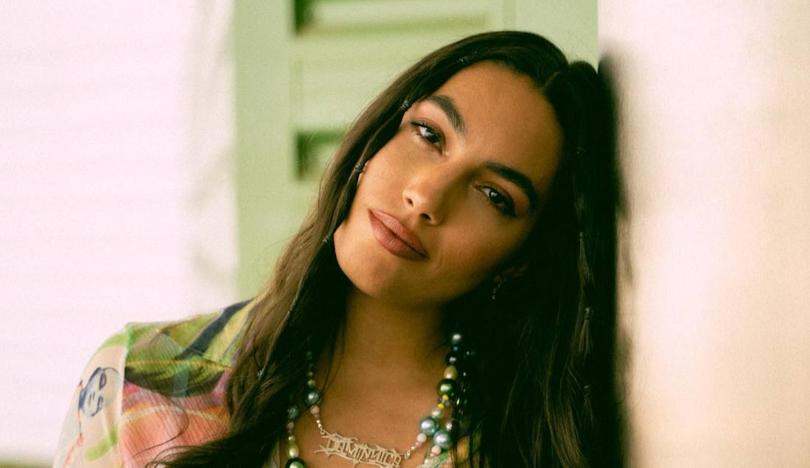 music
The singer and songwriter from Cordoba, with her song "The sea awaits you", could represent Spain in May in the United Kingdom
Maria Jose Llergo has been chosen by the participants in the already traditional poll "The Internal Election" of the
website Eurovision-Spain as the favorite to represent Spain in the next European song festival, to be held in
May 2023 in the UK.
After the singer-songwriter from Cordoba, with her song "The sea awaits you", Internet users have also shown their preferences for Ana Mena and the song "Las 12", which finished in second place, and for Guitarricadelafuente with "Who turned on the light", which completes the podium.
In addition, an old candidate to represent Spain in Eurovision, La Casa Azul, appears in fourth position, this time thanks to his song "No hay futuro", and the artist María Peláe, with "Si te vas", who has been fifth in the votes.
The result of this survey has been published a few days after the
September 1 RTVE opens the term to receive candidacies for the second edition of the Benidorm Fest, the official system to choose who attends the European festival on behalf of Spain.
It so happens that Llergo finished in third position in "The Internal Election" last year behind Tanxugueiras and Rigoberta Bandini, a popular support that prompted these artists to formally present their candidacy for Benidorm Fest.
Who is María José Llergó?

Jazz and flamenco student, Llergo (Pozoblanco, 1994)
he learned cante from his grandfather while he was working in the fields and in 2018 he launched "Niña de las dunas" at his own risk, to which shortly after he added "You look at me but you don't see me", laying the foundations of his style.
Signed by Sony Music, she released her first album, "Sanación"a fusion of soleá, seguiriya and contemporary bulerías with simple electronic arrangements, which, together with his hypnotic voice and careful lyrics often with a strong social commitment, made him a
Noise Award Finalist for the best Spanish album of 2020 for the specialized press.