María González will continue at Rocasa Gran Canaria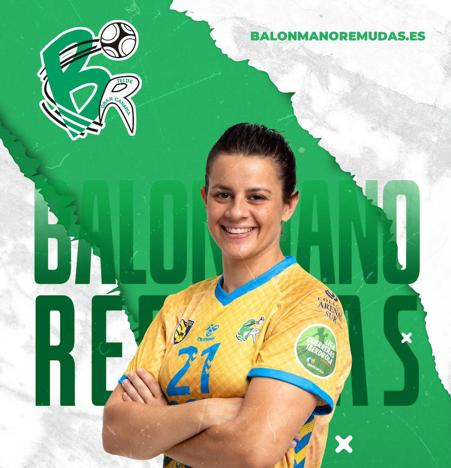 Handball
The central renews one more season with the Teldense team
The
Rocky Gran Canaria continues to assemble a template full of talent. The women from Teldense will have their captain again next year,
Maria Gonzalez (Tenerife, February 4, 1987), to write a new chapter in her sports career in the yellow team, where she has grown as a player and has conquered all the titles that shine with their own light in the windows of the Gran Canaria entity.
María González began playing on her native island, Tenerife, in the municipality of Tejina, although she later joined the ranks of Perdoma Handball. His career ended up taking him to Rocasa Gran Canaria, where
He has been active since the 2007/2008 season. Over the years, María has managed to become one of the most important players in the club's history and a
canary handball iconalways being a clear example on and off the field.
The Tenerife plant has been a participant in
all the titles that Rocasa Gran Canaria has obtained in recent years. Her career has led her to be League champion in the 2018/2019 season, Queen's Cup champion in 2014/2015 and 2016/2017, and Spanish Super Cup champion in the 2017/2017 seasons. 2018 and 2019/2020. María González has not only won titles in Spain, but also
has been crowned EHF European Cup champion three times, in the 2015/16, 2018/19 and 2021/22 seasons. As captain, María has been in charge of leading the team in the most difficult moments, providing experience on the track and also in the locker room.
Rocasa Gran Canaria will compete again for everything next season and there is no better player than María González to lead a project of such caliber. In this way, the Guerreras de Telde will face a new challenge with a captain at the controls who knows perfectly how to bring the ship to a safe port.
Cuesta: "María is an important player for the group"

«The renewal of María González is great news since she is the team captain and acts as such. She is a very important player for the group and a very important player for the club. In addition, she knows the game system, the competition and that will help us. We are happy with the renewal of it », said the coach of the Teldenses Robert Cuesta.