María Fernanda Ampuero: "The great authors of Ecuador are women" | Babelia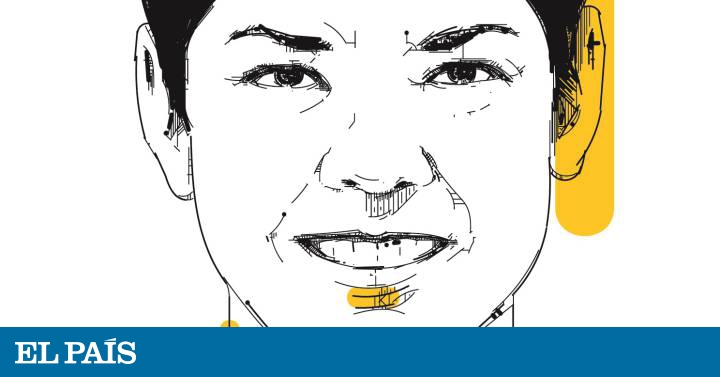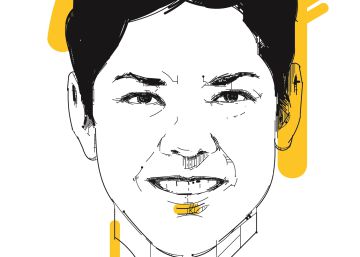 Born in Guayaquil (Ecuador) in 1976 and settled in Mexico after living in Spain, María Fernanda Ampuero has become her first storybook –Cockfight (Foam Pages) – in a reference voice in current Latin American literature.
What led her to be a writer? My dad read every night before falling asleep. He was not an exquisite reader, he liked entertaining novels, espionage, Nazi hunters and magazine Reader's Digest selections, but that image of my dad reading with a bedside lamp I have it recorded. As a child I thought the light came out of the book and I wanted it to illuminate me too.
What foreign book would you have liked to write? Reflections in a golden eye, by Carson McCullers.
If I wasn't a writer, I would have liked to be … Singer.
What book could not finish? This month? I don't finish lots of books. I think literature, like love, should not mean discomfort.
What did you learn as a narrator of your work as a journalist? All. See reality as millions of stories that deserve to be told. Give transcendence to everyday life. And listen more than talk.
What does Guayaquil have that are giving such good authors? Guayaquil and Ecuador in general have always had good authors who, as in the whole world, were silenced and made invisible because power and culture were in the hands of men. That they can no longer do today, although God knows they are trying, because feminism has dynamited the basements in which they had us locked up and it is already impossible not to listen to us. Except for Pablo Palacio, I believe that the great authors of our history are women and Ecuadorians are in that process that is being carried out throughout Latin America to revive the murdered women of literary machismo. I give them three names: Lupe Rumazo, Sonia Manzano and Alicia Yánez Cossío.
Claudio López-Lamadrid said that Latin American literature is not interested in Spain. You lived in Spain, was Claudio right? No. My publishing house Pages de Espuma has always looked on both sides of the ocean because he knew from the beginning that the literature of Spain is unthinkable without that of Latin America not only because of influences, thematic richness, but also because of the publishing business itself. Check the catalogs of most independent Spanish publishers (and also Random House) and there we are all Latin Americans of this generation. Rare disinterest, right?
Now he lives in Mexico, is it different there? I have been very little in Mexico, but I have noticed that much importance is given to national literature and it is something that I admire very much. The problem I see in Latin America in general is that in order for our books to circulate, they first have to go through Spain, as if Spanish publishers were a kind of mothership that is distributing small ships across the Continent. It cannot be that in Mexico they do not know what a Guatemalan does unless that Guatemalan publishes in Spain.
What three books of Latin American literature of the 21st century would you recommend? Rescue distance, from Samantha Schweblin; Jaw, by Mónica Ojeda; Don't accept candy from strangers, of Andrea Jeftanovic.
What is the movie you have seen most times? The glow.
What song would you use as a self portrait? The foreignerby Liliana Felipe.
What is socially overrated? Stay.
Who would give the next Cervantes prize? About the Cervantes Prize I will just say this: five women in forty-four years. Instead of proposing a name, what I propose is that they change the conformation of the jury and the way in which potential winners are suggested.
. (tagsToTranslate) maría fernanda ampuero the (t) great (t) author (t) ecuador (t) be (t) woman (t) writer (t) have (t) convert (t) first (t) book (t) ) story (t) fight (t) rooster (t) voice (t) reference (t) Latin American (t) Latin American (t) literature (t)



Source link