María Elena Morán wins the Café Gijón with a novel about the Venezuelan crisis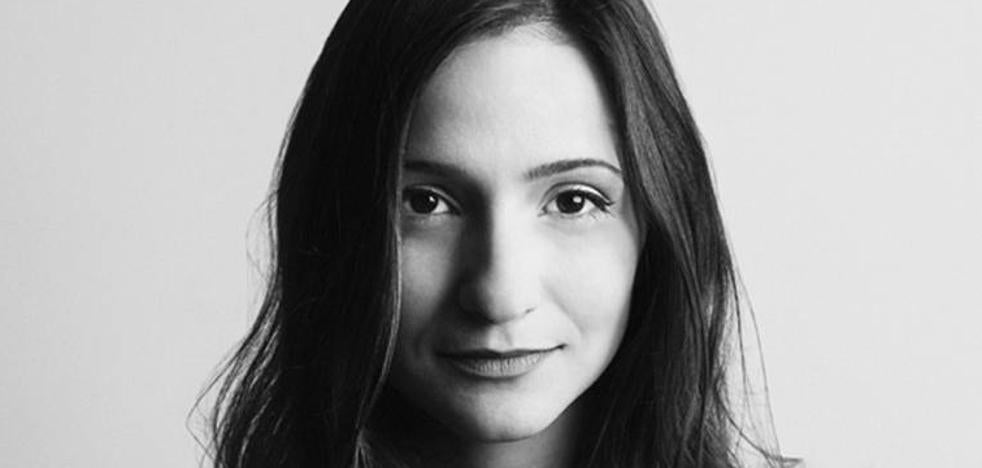 'Back to when' addresses with different voices the adventures of a young mother forced to emigrate to Brazil
The Venezuelan writer María Elena Morán (Maracaibo, 37 years old) won the Café Gijón Novel Award this Thursday with 'Back to When'. Set in the serious Venezuelan political and migratory crisis, it is narrated with "a colloquial writing, of great musicality and with very suggestive expressive findings", according to the jury, which highlighted in its ruling "the excellent mastery of time, action and structure of the story through the various narrative voices.
Endowed with 20,000 euros, the award is convened by the Gijón City Council and Ediciones Siruela, which has published the winning works since 2007.
'Back to when' tells Nina's story from various points of view. "With the worsening of the Venezuelan crisis in 2019, she emigrated to Brazil, leaving her daughter Elisa in the care of her grandmother Graciela, a woman in mourning for her husband Raúl, for the country and for the Revolution," its editors advance.
«While Nina tries to organize her precarious life as a migrant to be able to take Elisa and Graciela with her, Camilo, her ex-husband, takes advantage of her absence to take the girl out of the country. What for him is a desperate attempt to recover his family, for Nina is an intimate replica of the national authoritarianism that he handles so well and that she is no longer willing to accept », anticipates Siruela of the novel that will be published in January .
Cuba and Brazil

Elena Morán is a writer and screenwriter. She graduated in Social Communication from the Venezuelan University of Zulia and specialized in film scripting at the International Film and Television School (EICTV) in Cuba. She has a master's degree and a doctorate in Creative Writing from the Catholic University of Rio Grande do Sul in Brazil, she currently lives in Sao Paulo.
His first novel, 'The Continents of the Inside', was published in 2021. His short stories have appeared in Brazilian magazines and anthologies such as 'Melhor não abre essa drawera' (2015), 'Fake Fiction' (2020), 'Acervo de Ficções' (2021) and 'I don't write because' (2021).
The writers Mercedes Monmany, Rosa Regàs, Antonio Colinas, Marcos Giralt Torrente and José María Guelbenzu, formed the jury that awarded the Venezuelan narrator.
Established in 1949 by the actor, written filmmaker and later academic Fernando Fernán-Gómez in the famous establishment on Paseo de Recoletos in Madrid, the Café Gijón award has great figures of our letters on its payroll. In its first stage it was won by César González-Ruano, Ana María Matute, Carmen Martín Gaite or Luis Mateo Díez. After its rescue, it has been won by José Antonio Garriga Vela, Martín Casariego, Jesús Ferrero, José Morella, Antonio Fontana or the Canarian Alexis Ravelo, winner in 2021 with his novel 'The borrowed names'.