María del Monte cuts Sonsoles Ónega live when she feels uncomfortable about a question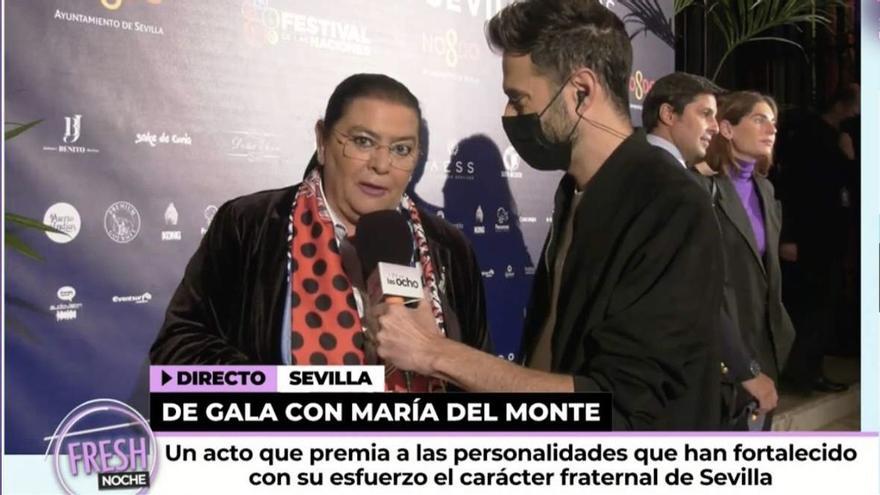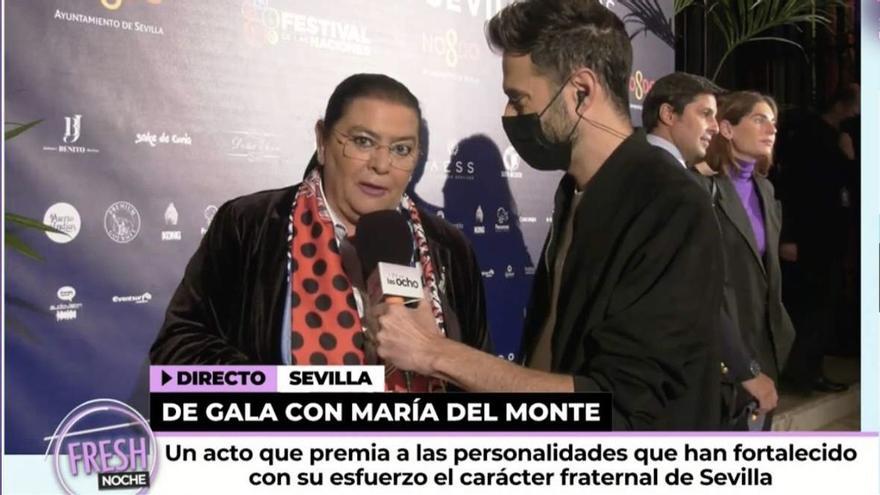 Sonsoles Ónega witnessed this week in first person an awkward moment with María del Monte. After talking about various issues, the presenter raised a question somewhat engaged which the singer avoided answering with a clear cut.
The 'It's eight o'clock team' wanted to speak with the artist from Seville and Ónega asked a question that the artist did not like: "I have to ask you if you called Isabel Pantoja because of the death of her mother, Dona Ana. You would know her well. " María del Monte changed the subject at the same moment and gave an obvious cut: "Congratulations because they have told me that you are doing great. You deserve it and I am very happy."
The presenter noticed what happened and responded by referring to the presence of Fran Rivera right behind her: "The bullfighter behind you has hit you, and you've done a good job on me." Sonsoles again asked him a question related to the tonadillera: "At what point is your relationship with Isa now, Maria?", he posed. This time, María del Monte chose to answer briefly: "We are at a point to enjoy that it was eight o'clock. Kisses," he added to settle his conversation with the program of Telecinco which has just been released.