María de Valverde - The Province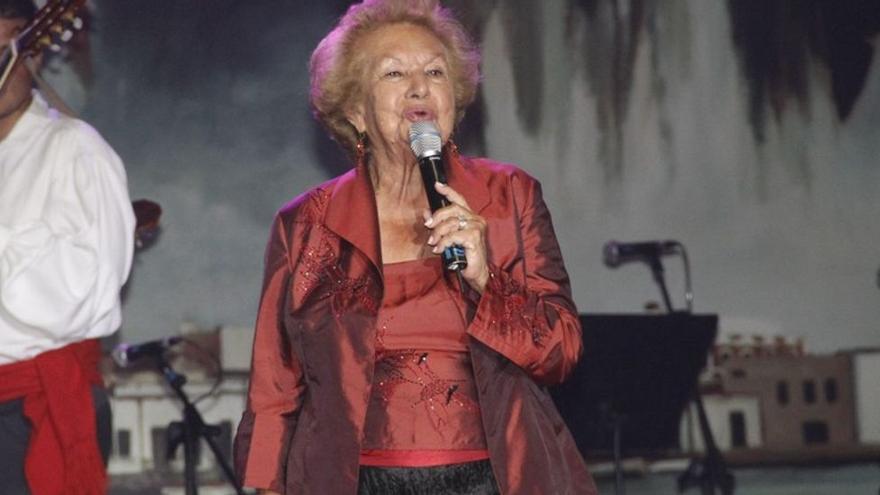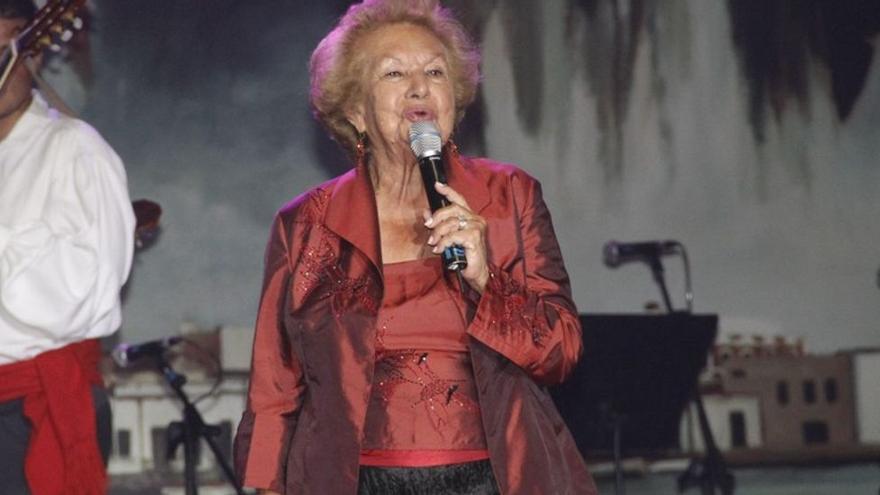 It must have been at the end of the eighties of the last century. Dickensian afternoon in that London of orange bricks and cobblestones that threatened to keep summer out of its streets and to which a work matter had taken me. In the West End, civilized queues of spectators waited anxiously for the doors of theaters that played host to the musicals in vogue to open.
At the Apollo Victoria, near Wetsminster, José Tamayo triumphed with his Anthology of the Zarzuela. From Tamayo, whom I met and invited to the premiere of our Dear Nestor and to whom the Spanish theatrical memory has been unfaithful despite his international success, some anecdotes are remembered such as the one with which he used to dismiss unpunctual actors: - "¡ I will never hire you again ...! Until I need it ".
And there I ended up, in that London theater listening to melodies of the boy genre, forced by the lack of alternatives to get a ticket to one of the English musicals of the moment and in anticipation of a night as boring as English food. The Granada-born director was a lynx when it came to embedding and mixing zarzuelero hits, ajotados dances, giants and big heads and tenors with a mahogany tint in their hair, in such a way that he walked his successful Anthology around the world, from Australia to Moscow. My surprise came at the end of the performance: while the orchestra was attacking the famous Canary Islands, the one signed by Tárridas and Picó, María appeared on stage.
And all the prejudices that I kept towards that paso doble - pasture of amateur accordionists and summer dance orchestras - were demolished with the immense figure of that woman thundering in the night, evoking her home islands with contagious pride. It was to rediscover a purebred interpreter and suddenly understand the value of a passion, that of singing, that had taken her from her native Valverde to the capitals of the world on a very difficult path; for being a forerunner of her own in her islands, for singing genres that did not seek easy success, for the family tragedies that devastated her and that she carried with exemplary dignity ...
In the Maria that initially forged her formal style of folk singing at the Masa Coral Tinerfeña school, and even in her first albums with songs by Néstor Álamo, there is a youthful voice that expresses itself in the ways of the cinematographic NO-DO of the time to draw an ideal Canary. Already settled in post-war Madrid, its presence continues for years in the international broadcasts that Radio Nacional de España broadcast to the joy of the Canarian emigration in America, makes it more earthy and deep, thickened in the serious and lustrous coloratura that would be its brand artistic.
That inhospitable Madrid for island dreams also builds the Maria woman, who becomes increasingly wise in her correlate of life and in her word. She does it in the shade of well-read and cultured countrymen, sheltered under the warmth of the Hogar Canario on Fuencarral street that she helps to found and that she sponsors with her song whenever necessary; we talk about Pancho Guerra, Pacota Mesa, José Pérez Vidal, Antonio Arbelo ...
María also cultivates notable friendships among the Madrid entertainment of the time: among them the most faithful and constant will be María Dolores Pradera, who vindicated her every time the Madrid interpreter sang her popular Palmero rises to La Palma. He also makes famous friends on his American journey, with regard to his tremendous sociability, caring spirit, and volcanic voice.
In my modest understanding, María had no luck in the presence of a repertoire that was sufficiently careful in terms of its production in sound recordings; nor with the arrangements that accompanied it in those records. It is true that some of these themes, which surround the interest in finding an Atlantic sound space (halfway between the saudade of fado, the tragedy of the bolero and the Latin ease) are not negligible; I am talking, for example, of titles like Luna canaria or Faro verde, verde. The appearance of pop music in Spain as a mass phenomenon leads to a space of certain media indifference, but Tamayo rescues it as an actress and singer of sign for his anthological shows and perhaps this was a more continuous and fruitful professional adventure than all the others. that he had been able to undertake in the past.
In her retirement she returns to her home islands and it takes a few years for her to be recognized as the pioneer that she really was. But the weight of her emotionality, both on stage and in the street, with a closeness of spirit that was her best letter of introduction, vindicates her socially; in such a way that she was fortunate, in her old age, to have the affection of the real Canary Islands and also the official one, who showered her with deserved tributes, streets and squares in her name.
A recent documentary, made by the writer and documentarian María Jesús Alvarado - also a woman from El Salvador, like María - portrays very faithfully the memories and philosophy of life that animated her in her last days. In reality, she kept dreaming of the girl she was, playing in the streets of her native Valverde, claiming herself as one more daughter of the Meridian island. As well he sang in one of his boleros, that place of flowers, legends and ancient gods. That was María Mérida, María de Valverde.