María Casado returns to TVE with 'The Three Doors': "We want a close and natural TV"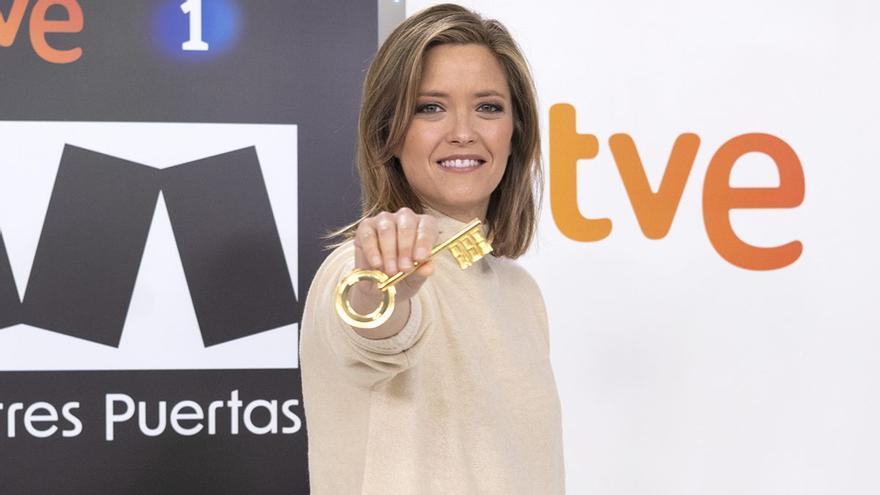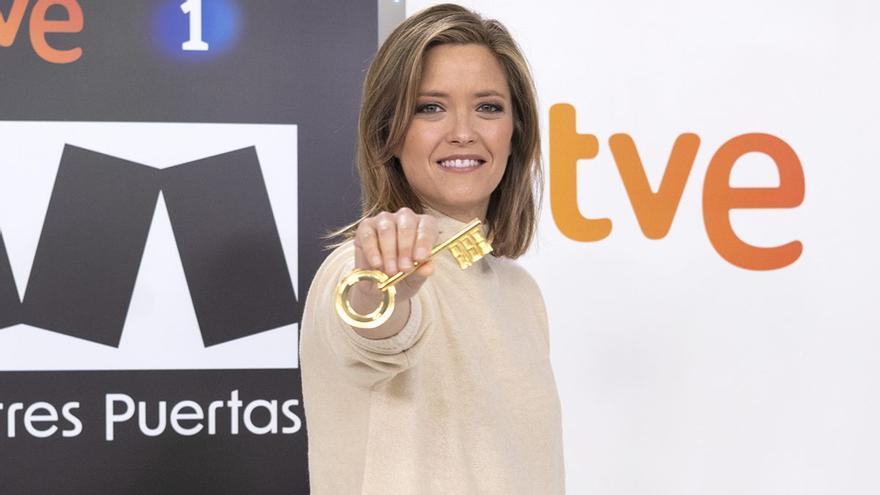 Mary Married go back to TVE with the premiere of 'The three doors', a new weekly program executive produced by Antonio Banderas. The one who was the presenter of 'Breakfasts' will be in charge of this new space that was born with the aim of recovering calm interviews, as she herself explained during the presentation of the format to the media.
The journalist assures that it is "the most exciting project" of her life: "It arose from many conversations with Antonio about how we have lost the serene talk on television. With humility and courage we want to reopen that door." He has given the mythical 'La casa de los Martínez' as an example, a sitcom in which keys were handed over: "We want to make a 3.0 version with this program and give a key to each of the guests who come".
"We want people who think differently and who have things to say, we want Marca España references. It is important to recover the power of words and thank RTVE for this commitment in prime time. We want a close and natural TV", added Casado, who intends that "the person behind the characters" be known. "Not only am I going to ask, but I want the guests to feel free so that they are tempted to ask me. More than an interview, I want to call it a talk", he pointed out.
This will be the program
'The three doors' aims to recover the spirit of classic RTVE programs where the word has been the backbone and which has been a school for great professionals. The name of the program responds to the three doors or filters of Socrates, the three questions that every person must ask before saying something: is it true? Is it good? Does it contribute something?
Each week there will be guests who have things to tell and they will propose sincere and simple talks, emphasizing words and reflection. People who are a brand of Spain and also international personalities from different disciplines: people of reference in the arts, science, business, sports, dissemination, teaching, fashion or gastronomy.
Among others, they will cross 'The three doors' Antonio Banderas, Nathy Peluso, Carmen Posadas, Mario Alonso Puig, Gloria Trevi, Mario Vargas Llosa, Jorge Lorenzo, Laura Rojas Marcos, Carmen Machi, Joseph Sacristan or Inaki Gabilondo.
The program will be broadcast live from Study 6 of Sant Cugat, It will have a multipurpose set in which the props and scenic elements will dress the stage and will be different each week, depending on each guest. There will also be live music and will have an important presence on RTVE Archive.