María Ángeles Rodríguez, Linda Willem and John Sinnigen, new Galdosistas of Honor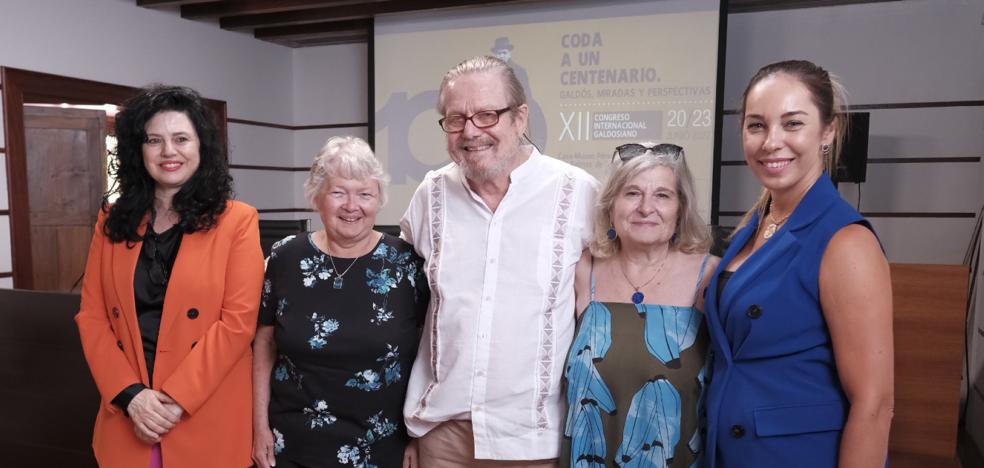 Victoria Galván advanced that work is being done in the House-Museum to create a reading club as a tribute to Almudena Grandes
Galdós is not an author of the 19th century, he is a writer of the 21st century, due to the full relevance of his work. It is one of the main conclusions of the
closing of the 12th Galdosian International Congresswhich this week brought together more than a hundred experts on the writer's work, from universities and research centers on five continents.
The special meeting of
scientific Comittee of the congress on the balance and perspectives of the motto of the Congress, 'Coda a un Centenario', gave way to the reading of the report by the director of the
Pérez Galdós House-MuseumVictoria Galván, responsible for coordinating the event, and to the emotional delivery of the 'Galdosianos de honor' awards, which recognize the work of the main researchers and defenders of the Galdosian legacy.
The event was attended by the Minister of Culture of the Cabildo de Gran Canaria, Guacimara Medina, the island's director of Culture, Francisco Bravo de Laguna, and the head of the Museum Service, Alicia Bolaños.
They were held during the four days of Congress
ten work sessions and the thirty-six tables plannedin which the one hundred and one accepted communications were presented, except for some last-minute cancellations, explained Victoria Galván, director of the House-Museum, who in turn highlighted "the high general level of the works presented".
One of the most moving moments of the closing day was undoubtedly the remembrance of the recently deceased illustrious galdosistas, among whom the figure of
Almudena Grandes, "a great ambassador for Pérez Galdós," said Victoria Galván. "To her respect and love for Pérez Galdós is added her enormous generosity with readers," added the director of the House-Museum. "We have projects related to her, such as our goal of creating a book club named after her," she said.
The participants in the congress were recognized with this distinction:
María Ángeles Rodríguez, Linda Willem and John Sinnigen.