María Alejandra Álvarez del Burgo reinforces the Olympic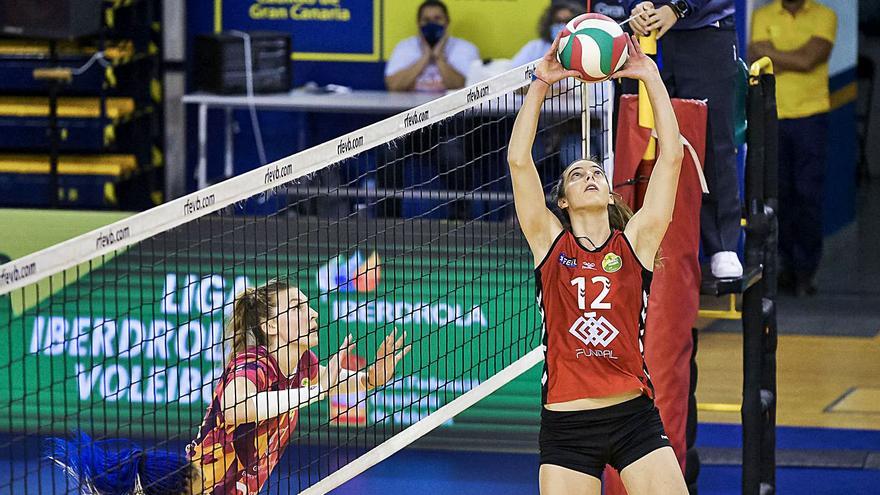 María Alejandra Álvarez del Burgo, setter and MVP of the last edition of the Volleyball Queen's Cup played in Gran Canaria, which was won by her former team, Alcobendas, becomes the new conductor of the CCO Palmas. Undoubtedly, this is a posh signing for JAV Olímpico ahead of its debut next year in the Champions League, the highest continental club competition, as current champion of the Iberdrola League.
The Galician (Vigo, September 1, 1995), after forging herself in the ranks of the permanent concentration of the Spanish team in Soria, has become the best player in her position in the last league championship.
Now he comes to contribute his quality to the CCO 7 Palmas after a long journey at Feel Volley Alcobendas, the club where he landed in the 2012-13 academic year. María Alejandra Álvarez del Burgo managed to lead the Madrid squad to play their first Cup and League finals, crowning themselves champions of the cup tournament in the recently ended 2020-21 campaign.
At the Insular Sports Center, she was crowned the MVP. He also witnessed the revenge of the Olímpico in the final of the Iberdrola League, when Pascual Saurín's men took the title on the Alcobendense court by winning the gold set.
The woman from Vigo stands out for the speed of her hands, for her mental speed and for her ability to control the position of her teammates on the court at all times. This allows you to completely dominate the matches.
She is also capable of surprising her rivals by being herself capable of finishing her plays, as evidenced by the 81 points she scored in the 115 sets she played in the last year.
The JAV Olímpico ensures with María Alejandra Álvarez del Burgo the presence of an unbalanced player, capable of getting the most out of her teammates and who arrives hungry to increase her record.
«On the part of the club's technical management, we are tremendously proud to have been able to sign the best setter in the Iberdrola League, who was also the MVP in the last Copa de la Reina and is a plus in order to strengthen the team for the next season 2021-22 ", pointed out Danny López, the technical director of the Gran Canaria entity.