Mari-Noëlle Jégo-Laveissière: "Orange's strategy is to increase investment in order to remain a key player in Spain" | Companies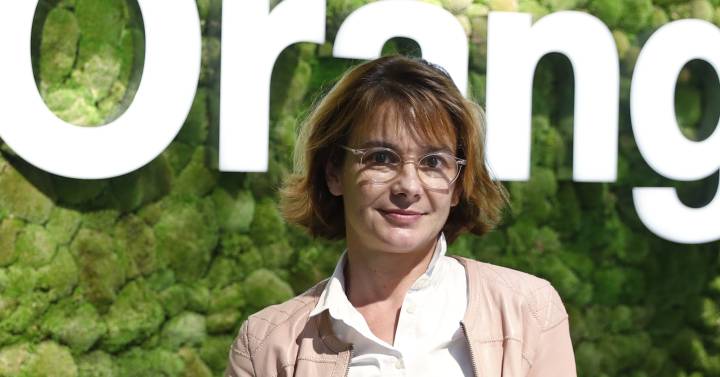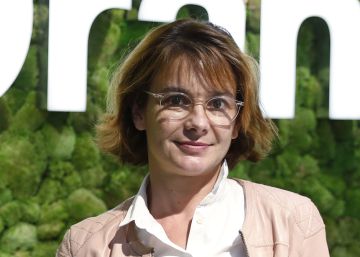 Mari-Noëlle Jégo-Laveissière is one of the main European directives in the telecom sector. Since 2020, she has been deputy CEO of Orange, in command of the European division. It runs an area with seven countries, among which Spain stands out, the second country in the group, in addition to Poland, Belgium, Romania, Slovakia, Luxembourg and Moldova, which represent 25% of Orange's revenues.
Spain is the second country in the group, it is said that it is the most competitive in Europe. What do you think of the current situation?
Indeed, Spain is one of the most competitive markets in Europe. I am optimistic and I want to talk about the positive things first. It is a very advanced market, compared to others, in fiber and 4G coverage, and this is a key asset, so that operators can develop offers.
What also happens is that it is a market that is very disaggregated into brands. There are 40 or 50 different competing, that is, there are many markets within this market. There is the high section, the middle and the low cost. Swork everything in the latter is where there is more competition now.
Our intention is to continue serving all potential customers. We do not want to become a niche operator that only serves a specific type. We seek to have specific characteristics for each brand, but above all to develop specific services to continue feeding brands, television, B2B and B2C, among others.
Compared to other countries, which one should Spain resemble more?
It is difficult to give an example, since each country has its characteristics. In Spain we have many elements in favor such as fiber, which is very advanced, but we also have challenges such as customer rotation (churn), which of course is something we have to work on in order to grow and above all to continue investing. All the large European markets have this characteristic, but in Spain it is especially accentuated.
To face this situation, what strategic lines must be adapted?
The strategy to reverse this situation has as its first objective to end customer rotation, which is multifactorial, and the two pillars on which we want to base ourselves to overcome this situation are, on the one hand, simplicity and quality of service and, on the other, the customer experience. We want to strengthen our offers, which are well adjusted to the market, because we have to offer the things that the market is demanding, as we did with Jazztel last summer.
One factor that is on the order of the day is consolidation. Should the sector accelerate in that direction? What barriers are there?
I want to clarify that I mean that there is an excessive number of brands, not operators. What is needed is to simplify the number of brands, not operators. As regards consolidation, we understand that the need that exists is for consolidation within the market.
In Europe, whenever we talk about consolidation, there are difficulties that, perhaps, do not arise in other places, due to the competition authorities, who always look very carefully at this type of initiative. There are always rumors, but you have to talk about realities. In China and the US, very few operators compared to those in Europe. Here there are more complications to achieve a certain scale due to regulation.
In many countries, if the opportunity exists, it should be studied, but the key plan, given the constraints, is to continue to work independently. What we are doing in different areas is opting for different forms of sharing, such as RAN Sharing or Fiberco. The important thing is to be able to work together, to be able to share networks; Consolidation is not the only way to collaborate.
Would you say that there should be an urgent change in regulation to bring us closer to a model more similar to that of the United States, for example?
We have to work together in Europe to harmonize areas, for example a more organized way of using spectrum. We must go step by step, but there is a way for European operators to be as healthy as others, which is not the case today.
There are many joint projects that are being developed with the support of Europe, such as ORAN (Open RAN), with Commissioner Thierry Breton, in which we are all collaborating, and other projects related to the cloud. The idea with Open RAN is to develop software that can work independently of the hardware, which can lead us to the next generation of networks thanks to the flexibility and freedom it can provide, especially with 5G.
Orange has been a great investor in Spain for years. Acquired Amena, Jazztel … Would Orange consider undertaking some type of operation if consolidation were facilitated from a regulatory perspective?
At this time there is no such scenario on the table. And as we have already said on occasion, remedies they are sometimes more significant than the scene itself. What I can say is that we are going to stay in Spain, we are going to continue investing, either in the network, in the ability to attract new customers, or in the market revolution. Our strategy is clearly to continue being a key player in Spain.
You have commented on the momentum of the Open RAN. These telecom alliances are said to be "anti Huawei" or "anti Ericsson" in the sense that operators want more freedom to configure their networks …
No, it is not "anti" anyone. All these actors can continue to play a role in this new world that is taking shape, we are not against them. They want to keep their business, but the world is evolving, Nokia is there, Ericsson will follow … but everything is happening to focus on software.
With regard to 5G, how do you think this technology is going to take off?
5G will be a virtualized technology. We are deploying 5G Non-Stand-Alone, because we work from the core of 4G. After all the capacity will be fully 5G Stand-Alone. Technologies are dynamically adapting, so that in the long run, thanks to 5G, a single network can do what many do right now. We have to find use cases and services with which to offer value, especially in B2B. 4G was already a revolution, it has a B2C platform, and I am convinced that with 5G there will also be new platforms for B2B. The panorama is still open, and Europe has an important role.
By countries, how is the arrival of 5G right now?
We have launched it in four countries in Europe, Poland, Spain, Luxembourg and France. In Belgium, Slovakia and Moldova we are watching the spectrum.
There is an important issue in Spain is the spectrum auction. Among the operators it is said that the prices are high. What do you think? Is a situation developing in other countries?
It is not finalized yet, and I cannot comment much because it is a process that is underway right now. But it has to be a reasonable price, especially taking into account the obligations that are associated with the price.
Should the authorities combine the current situation of falling income in the sector with tenders?
I think the most important thing is to enable the country to have coverage as soon as possible. These are conversations that are taking place now, and a solution must be reached, with a price that is not excessive and that allows us to have the capacity to invest in the deployment of 5G. The spectrum is just the beginning.
Comment that fiber is a key factor, is the Spanish model replicable in other countries?
Yes, yes, fiber is the ultimate technology, in all areas where we operate, especially in Europe, where convergence is the number one strategy.
Companies are very attentive to European recovery funds due to the effect they can have on fiber and 5G. How should these aid be articulated?
Yes, there is a huge endowment of funds for this recovery plan, and 20% are dedicated to the digital sector. The main way to access is to appear in the competitions called by the governments of the different countries. They can be for 5G, B2B or digitization of education. We are working with governments, and I want to emphasize the importance of operators working together. We do not ask for money for Orange, what we want is to contribute to the plans that are going to be developed in the digital sphere. I understand that part of that money will go to the companies that have suffered the most from the crisis, but another part will be used in larger projects in which we can participate.
Orange has just announced the creation of a new company to group its mobile phone towers in France and Spain. What is Totem's growth strategy going to be?
Totem is the Towerco of Orange, and, as it says, it has started with Spain and France. Now we are studying all the countries, without anticipating decisions because each one has its peculiarity. The towers are a key asset for operators. We are not forced to sell our assets due to any external factor, so the idea is to maintain control and have specialized management. We want to be an important player in this new business.
Europe is becoming a stage for large companies such as Cellnex, American Tower, Vantage or Totem. Will there be a market for everyone? Mergers?
Yes, this market is growing, and there are very few players, but very large ones. There will surely be some consolidation, but it is early to say what the future outlook may be in Europe. For Orange it is very important to participate in this market, maintaining control over its assets.
In Spain, Orange has made a very strong commitment to the subject of content premiumLike football, do you intend to keep this bet? Is the situation similar in other countries?
This question arises in many countries. The content premium, whatever it is, it is totally key to rounding off the offer. But we also have to ensure the sustainability of costs. And the price we are paying today is very expensive.
Orange Bank has been a great bet on the part of the company. Will it continue the expansion process in other countries?
Orange Bank is the digital bank of a telco, and our work is focusing on observing the evolution of Orange Bank in France and Spain and from there studying how to implement this model in other European countries.
Greater presence of women in the technology sector
Evolution. Mari-Noëlle Jégo-Laveissière notes that progress has been made in the presence of women in the technology sector, although she indicates in recent years there has been a further decline. "If you look at other countries, the number of women is increasing, but not in Spain or France. It is necessary to continue working on it. There are really key opportunities in these jobs in the technology sector, and women have to be able to access ", says the executive, who adds that it is necessary to ensure that this world of technology is managed 50/50 by men and women in the future. women. "Any woman who wants to work in the world of technology, who dares to do it because it is a fascinating environment."
Team in Spain. The board also highlights that Orange has a new and "formidable" team in Spain. "I'm sure they are going to achieve great things," she says.