Mari Carmen Sánchez, master of ceremonies of the Festival of Monologues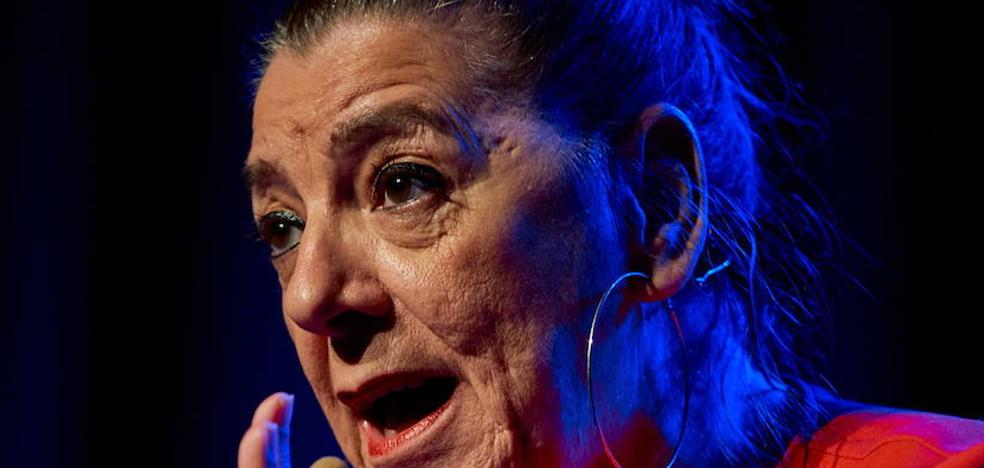 The venue on Avenida Primero de Mayo in the capital of Gran Canaria hosts this event on June 11 and 18
The Insular Theater Hall (SIT) says goodbye to its 2021/2022 season with the 9th edition of the Monologue Festival which, directed by Carlos Alonso Callero, will feature the actress
Mari Carmen Sanchez (regular in series with great repercussions such as 'Hierro', 'La Casa de papel', 'El tiempo entre cuerdas', in addition to being one of the most recognized performers on the scenic panorama of the Canarian archipelago) as mistress of ceremonies.
The initiative, scheduled for the Cabildo
next June 11 and 18 at 7:30 p.m., it is produced by Ángulo Producciones and will also include the participation of the interpreters
Sara Alvarez, Alberto San Luis and Maria Quintana.
On this occasion, the festival will revolve around the art of storytelling, with six stories selected by
public contest and emerged from the fire and ashes of La Palma, tragicomic pieces, like life itself, written by six authors.
It is 'Hamlet's grandson with John Wayne's revolver', by
Miguel Angel Martinez; 'one minute'
Helena Melian; 'Seriously', from
Marco Alonso; 'The Narrative Brigade'
Thomas Afan; 'Icarus', from
Pavel Villamarand 'The art of not knowing how to tell stories', by
Emiliano Zamijovsky.
Since
12 eurostickets for this show, recommended for over 13 years, are on sale on the web
www.salainsulardeteatro.com and at the box office of the Cuyás theater, on Viera y Clavijo street in the capital of Gran Canaria. In addition, before the performances, they will also be at the box office of the Sala Insular theater itself, on Avenida Primero de Mayo.