Marge Champion, model for 'Snow White', dies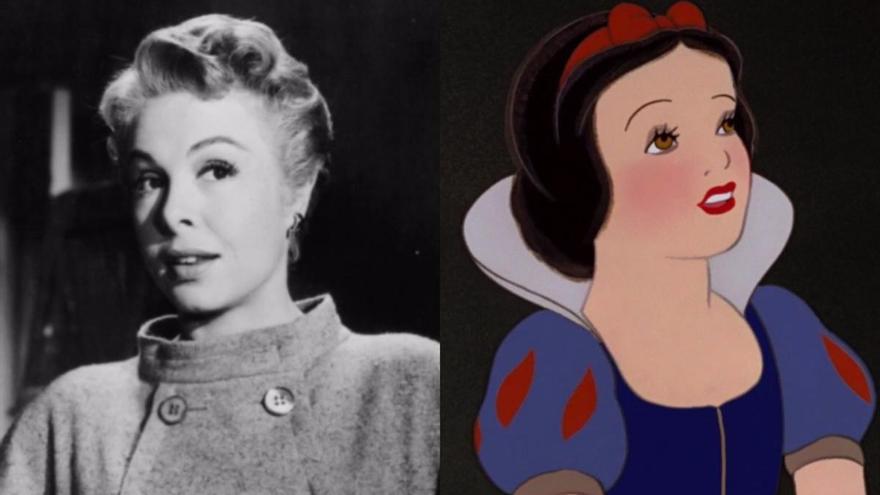 Marge Champion, actress and dancer who was model for the creation of Snow White In the iconic Disney classic from 1937, has died at 101. With an extensive career in theater and film musicals, in 1957 he had his own television show. The artist had retired from show business since 1982.
As reported by Deadline, it was her son, Gregg Champion, who reported the death of his mother. The daughter of a dance teacher, Champion was born on September 2, 1919 with the name of Marjorie Celeste Belcher. The artist already had a certain career when she was recruited by Disney to become the movement model for the princess protagonist of 'Snow White and the Seven Dwarfs'.
That same year, he married Art babbitt, one of the great animators of the first stage of the factory, from which he divorced in 1940. Champion not only served as a model for the role of Snow White, he was also a model for him. Blue Fairy from 'Pinocchio' and the hippos who were ballet dancers in 'Fantasia'.
It was when she married her second husband, Gower Champion, when the interpreter began to enjoy popularity, as they both became the first recognized dance couple on television thanks to their appearances on 'Admiral Broadway Revue', the NBC variety show that Sid Caesar hosted in 1949.
Their popularity as a dance couple led them to participate in several television shows such as' The Philco Television Playhouse ',' The Ed Sullivan Show 'or' The Dinah Shore Chevy Show ', getting to have their own show in 1957,' The Marge and Gower Champion Show '.
Also recognized as a choreographer
Also recognized as a choreographerThe couple he went to the movies with the musical 'Mr. Music ', directed by Richard Haydn and starring Bing Crosby and they were seen again in 'Magnolia', starring Kathryn Grayson and Ava Gardner; 'Love was born in Paris', directed by Mervyn LeRoy, or 'Everything I Have Is Yours', which starred in the duo.
Although the artistic tandem was dissolved in 1960, the couple would not divorce until 13 years later, the actress keeping her married name as her stage name. Champion continued to appear in film and television, in films like 'El guateque' or 'El nadador' and in series like 'Antología' or 'Expectación'.
In 1975, won an Emmy for Best Choreography thanks to his work in the telefilm 'La reina del baile'. Two years later, she married the director Boris Sagal, with whom he was until his death, in 1981. After a appearance on 'Fame', Champion retired from his professional career in 1982.