Marcelo, sanctioned with three games after his expulsion in Elche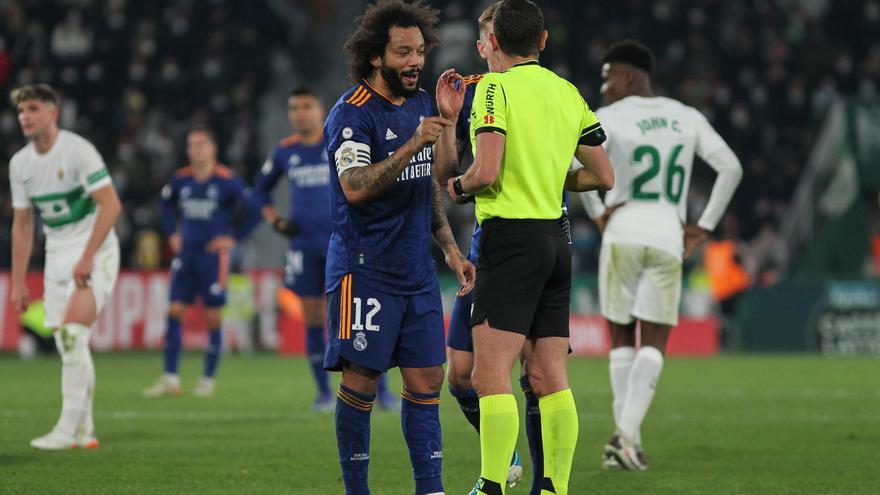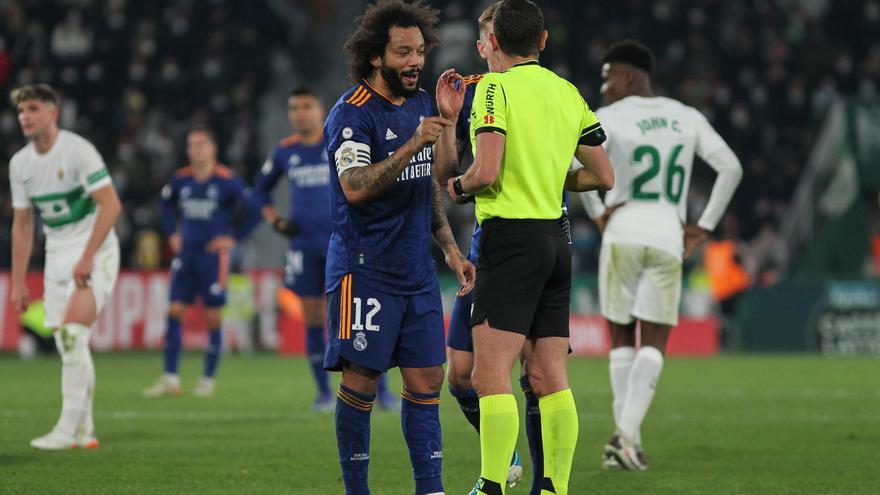 The Brazilian winger, who was sent off in the 102nd minute for "knocking down an opponent and thereby preventing an obvious goalscoring opportunity", according to the referee's report, he also addressed the referee when he saw the red card. "Once expelled, he addressed me in the following terms: 'You're so bad'".
In this way, the Single Competition Judge penalizes the move that caused the foul -and consequently, the Elche goal- with a match and with other two games his "disrespect towards the referee, typified in article 117 of the same Disciplinary Code", collects the resolution.
In addition, the Judge considers that "after observing the video evidence provided by Real Madrid, the existence of a contact of Marcelo on the attacker, a situation that the referee has determined as knocked down", an argument that prevails when the image does not completely clarify the play and serves to dismiss the white protest.
In this way, Marcel will not be able to play the quarterfinal match end against Athletic Club and he would also miss a hypothetical semifinals, the only double-match round of the 'KO' tournament. The Brazilian would only play in the Cup again this season if the Whites manage to reach the final.