Marc Tur, Olympic athlete: "Life has changed a lot since the Games, it has been a before and after"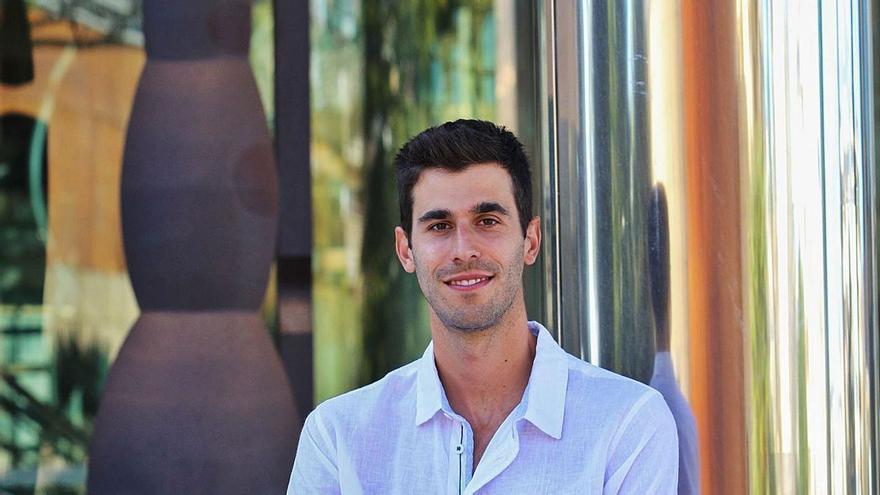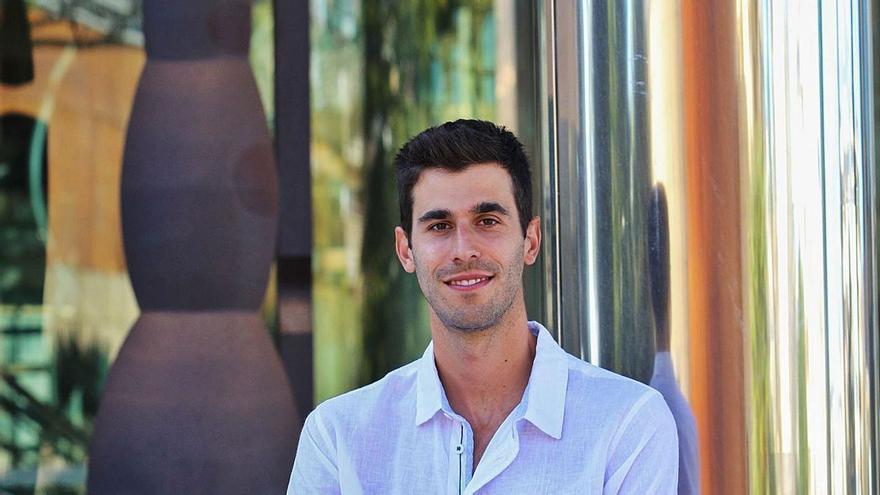 Marc Tur Picó (Santa Eulària, 11-30-1994) has become on its own merits the Person of the Year at the Diario de Ibiza 2021 Awards and his name will appear in the history books of the Pitiuso sport after the feat carried out in the past Tokyo Olympics. The walker de Santa Eulària debuted in the largest sporting event in the world with a Homeric performance, after losing the medals in the 50 kilometers he marches in a dramatic final stretch that is already living history of Athletics Spanish.
-What has Marc Tur done since that historic fourth place in the Tokyo Olympics?
-I have already started training, it was not all vacation. Upon arrival it was a barrage of interviews, tributes, going from one place to another, I was quite busy. I'm not used to so much act and so much interview [risas]. Then I went on a full vacation to Mexico, It has gone very well for me, and I went through Madrid, where I had several events, and here I began to train, starting the preseason little by little and making small escapes.
-Did you finally see the race on television? What feeling did you have after losing the medal in the last meters?
-Yes, on the one hand it is true that the commentators turned a lot to me, throughout the race they supported me, that is appreciated. And then the most personal part, seeing that the strategy was very good, but I lacked an extra strength at the end. But it was how I felt, in that competition I gave absolutely everything, I could have changed things, but I don't know if it would have improved my classification. Small mistakes make you lose a medal, but in my case the error was minimal, I reached the limit of my strength, I saw it on the screen. I don't have that frustration, on the contrary, it motivates me to see myself in front so close to the medal. It gives me more strength for the next championships.
– Does being one of the best give you more strength to continue fighting for the dream of the Olympic medal?
-Yes, it looks closer, I'm starting to train and I feel that extra motivation after the year I lived. After the European, which was 10, and the Games, which I rate it with a 9, I have to continue in that line: motivated but without losing sight that there is also technique, work, effort, sacrifice and I return to training in zero. With my coach we are also making progress, we have both improved together, he knows me better, my strengths and weaknesses, and I have more experience. If my body allows it, I hope to be ahead in the following championships.
-Few athletes his age had been so close to the medals in the 50 km march. Without looking bold, how many options are there to see Marc Tur world champion or Olympic champion in the future?
-I hope those options exist. Now I want to go forward, from fourth to first there are only three places and it is difficult, the room for improvement is narrowing, but I hope I will have a few years to be in the best shape of my life. The difficult thing is to maintain it, but I think I can improve a little more. As the distance changes, I think it will benefit me.
-To do this, you must adapt to the distance of 35 kilometers, since the distance of 50 is eliminated. Can it be even better for your conditions?
-I think so, it makes me sad because for the 50 km distance I have gained experience and enough kilometers to face it, but I think that my physical and psychological conditions benefit me compared to the rest in the 35 km. In 2014-15 I competed in 35 and I was not bad, let's see now because I have not done it again in competition. But I have a good feeling and my coach has also told me.
-How has your life changed or will it change after the stellar and media performance that you starred in Tokyo?
-It has changed a lot, it has been a before and after. Medically it has changed me a lot, locally it is exaggerated: before those closest to me knew me and now many people greet me when they see me train, like 10 cars in half an hour. The people of Ibiza closest have seen this evolution, they congratulate me on the street training and that is appreciated. Then as a training I have an extra motivation, I do not see the negative side to be fourth, but the positive. I think I can improve positions.
-Her plea in favor of the group also had a lot of repercussion LGTBI.
-Yes, as a result of giving voice to him I had a talk in Santa Eulària on the day of Pride; in Madrid they gave me an award for sport and LGTBI visibility. The Higher Sports Council (CSD) fights against homophobia and I am there for whatever you need. I have acts and little things. What strikes me the most is the amount of people who have written to me from all kinds of groups.
-After such sporting success, do you feel ready to know how to manage the sporting successes and failures that may come?
-I believe that during these years psychologically I have matured a lot, I have worked a lot and I take into account that now the pressure is going to be much greater. Before I could have a bit of media pressure to go to a World Cup or the Games, but now with that fourth place, being the best performance in the history of Balearic athletics, there are many levels and now I have that pressure of having to be in front. I'm going to try to make that pressure affect me the least and above all continue as before and working with my sports psychologist. This is a very physical but also mental job, of managing emotions and now they are going to multiply. I think I can handle it and if things don't work out, this is sport, you can't always be up there and one day it will end. This is not forever and I have another way like medicine, but I have many years left, I hope. I am not afraid or dizzy, it will make me sad but life goes on, there are other areas in my life that I am missing.
-His town pays tribute to him, they put his name on the athletics track of Santa Eulària, and now the award for Person of the Year from Diario de Ibiza. What a beautiful stage, right?
-It is spectacular, how the town and the island have turned upside down in all aspects, since I arrived here at the airport, the tribute, now to put my name on the runway that I had never considered. The track where I started and where I have been for so many years, more than 10. Whenever I return to Ibiza I go to the track even though it is too small for me. And the award is an honor, that they give me this award from Diario de Ibiza makes me very proud and I think it is very nice because I remember being 14 or 15 years old, when they did the first interview with me on the Diario de Ibiza premises, which seemed to come to me At the top. We have been in contact a lot, more and more, it has been an ally of everything I did to transmit it to the people. I am super grateful and I did not imagine it.
-Have your results opened doors to important clubs or sponsors?
-For now I am starting negotiations, I have not received a flood of sponsorships either. Clubs have come to me, but my intention is to stay with the Peña Deportiva. I have it very clear I am not going to change clubs because they have supported me for so many years … even in the darkest, and representing my people is stronger than other factors. An offer has come from sponsors but I have to knock on the doors. This is not soccer neither basketball.
-What are your next sporting challenges?
-The biggest thing I have in 2022 is in July the World Championship, in Eugene, in Oregon (USA). It should have been celebrated this year but since it was delayed, it will be next year. It is the most important; then the European athletics in August, rarely coincides; and before that, in March, the World Championship for marching teams, in Oman. I will try to run in the 35 km, there is relatively little left for that test but it is ahead of the heat. I arrive with enthusiasm, with enthusiasm, 35 is going to be a new experience and I hope to be able to improve my record in 20 km that I have been trying to improve for many years and it resists me. Competing in 20 km I hope it favors me and that I can improve my record.