Marc Márquez does not give truce | sports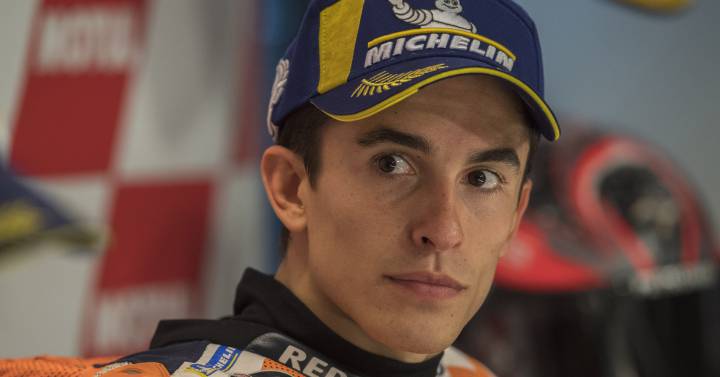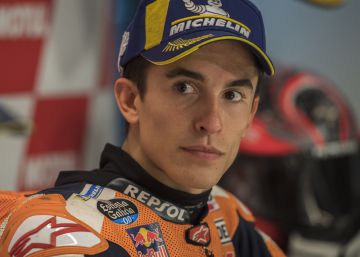 The leader takes out the deck in Germany. Marc Márquez has started sending in the Sachsenring Grand Prix. Better time and message for the rivals. Achieving the quickest time on Friday, Márquez breaks the dynamics that had been imposed lately by the Yamaha, after controlling with iron fist all the qualifying sessions in Assen and taking control of the pole in Catalonia. This time, Márquez has taken three tenths to Rins and Quartararo, and almost half a second to Viñales. The four were already the animators of the race of Assen and, seen the seen, the first day of free practice points to a prelude to what may happen this Sunday.
In German lands, Márquez introduced a strategy change to shoot fast from the minute one. Unlike what he had been doing in the last dates, he fought for the best time as soon as he put the front wheel on the track. In Catalonia and Assen, the two previous big prizes, HRC dedicated the session on Friday to do tests with the tires and experiments with the set-up. In Montmeló, Márquez went to his motorhome with an unusual seventeenth position after the first day of training and, in Assen, closed the first day with the seventh fastest time, more than half a second behind Viñales.
In Germany, Marquez wanted to start sending and, when Rins and Quartararo pressed to shoot in bare 1m21s, Honda had no qualms about resorting to the softer tire for 93 to throw the rest for the fastest lap. "I wanted to understand how the tires work here," Márquez said later.
With Jorge Lorenzo in the dry dock due to the lesion in the vertebrae that he suffered when falling in Assen, and with Valentino Rossi wandering to the bottom of the grid, Márquez, Rins, Viñales and Quartararo are the most fit pilots of the world. "Marc, Quartararo and Viñales are the fastest, but behind them there is a large group," said Dovizioso.
For Márquez, Quartararo and Viñales are the main rivals on the German track. "The three of us are very close together," said the five-time MotoGP champion, as he threw a dart at Valentino Rossi. "Quartararo shows the real potential of the Yamaha," he said.
On the expectations created around the rookie French, Márquez warns that "in the first year of MotoGP there is no pressure but any result is considered good".
Quartararo keeps a demure tone in the press room and insists that learning is the goal in his rookie year, however he visibly got angry with his teammate, Morbidelli, and later with Nakagami because he understood that both hindered him when I was looking for his fast lap.
You can follow EL PAÍS Sports in Facebook, Twitter or subscribe here to the Newsletter.