Marc Gasol's Lakers beat the Pistons after two extra time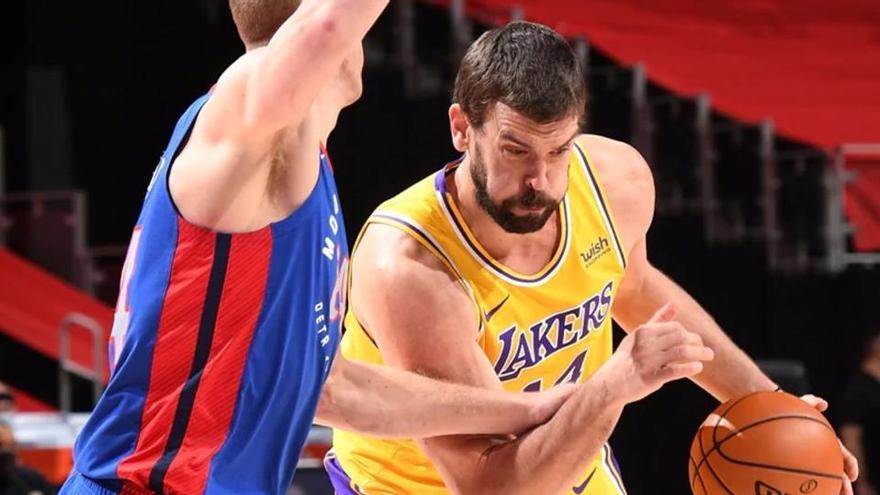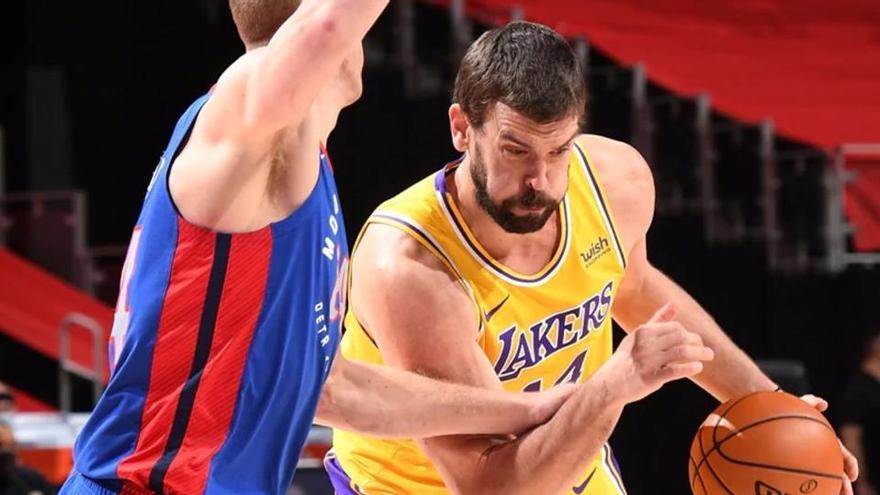 The Angels lakers have suffered this morning to overcome Detroit Pistons (135-129), against those who needed two extra time to add their fourth consecutive win, in a day NBA in which Minnesota Timberwolves and Ricky Rubio fell to Oklahoma City Thunder (120-118) and in which Willy Hernangómez and his New Orleans Pelicans continued to distance themselves from the lower zone after beating Memphis Grizzlies (118-109).
Lebron James, with 33 points and 11 assists, and Anthony Davis, with 30 points, led the purple and gold players to a victory that allows them to settle in second place in the Western Conference (18-6). Jerami Grant (32) kept the Michiganns alive, who they only succumbed after the second overtime, when LeBron wreaked havoc.
Meanwhile, the Spanish pivot Marc Gasol He started and spent 20 minutes on the court, in which he contributed 5 points, 2 rebounds, 1 assist and 1 block.
For its part, Minnesota Timberwolves fell for the third time in four games after Oklahoma City Thunder 'avenged' last night's loss to Minneapolis (120-118) in the great return of Canadian Shai Gilgeous-Alexander, who finished with 31 points, 9 rebounds and 7 assists.
Again, Juancho Hernangómez missed the fight for the coronavirus protocol, but the Catalan base Ricky Rubio was, who came off the bench enjoyed 24 minutes in which he scored 8 points, offered 6 assists, captured 3 rebounds and recovered a ball.
By last, Willy Hernangómez's New Orleans Pelicans won again, this time against Memphis Grizzlies (118-109), and they have already added three victories in a row to move away from the lower part of the West. The Madrid pivot achieved, in 18 minutes, 6 points, 3 rebounds, 1 assist, 1 steal and 1 block in a game that favored the locals Williamson (29) and Brandon Ingram (27 + 12).