Marc Gasol joins LeBron James birthday to beat Spurs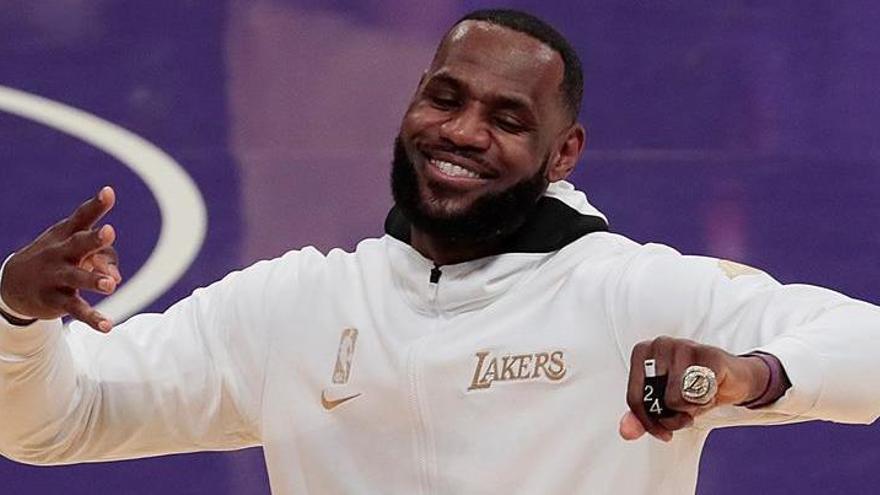 LeBron James celebrated his 36th birthday today with a Los Angeles Lakers win over the San Antonio Spurs (107-121) in which Marc Gasol He returned to fulfill his role as a multipurpose player.
James, with 26 points, 8 assists and 5 rebounds, not only celebrated his 36 years with a superb performance that showed that he is still in top form but also achieved with this game the historic mark of 1,000 consecutive games in NBA regular season scoring at least 10 points.
It was not the only detail today for the records of the NBA. Becky Hammon, Spurs assistant coach, became the first woman to lead a regular season game after coach Gregg Popovich was sent off for protesting to the referees late in the second quarter.
For his part, Gasol added 5 points (including an acrobatic basket plus additional shot in the last moment of the second quarter), he did not miss any shot to the basket, he captured 5 rebounds and distributed 2 assists in the 20 minutes he played.
The Spanish pivot has fully established himself as part of a Lakers starting five that, if there are no injuries involved, is made up of LeBron James, Anthony Davis, Dennis Schroder, Kentavious Caldwell-Pope and Gasol himself.
The purple and gold set came from losing on Monday to the Portland Trail Blazers (107-115), but today they gave themselves a relatively comfortable victory with a game that practically dominated from start to finish by a distance that only in the final moments fell of the double digits with some danger for the Angelenos.
In addition to James, the winners of the NBA title in the "bubble" of Orlando (USA) also had the outstanding contribution of Schroder (21 points, 4 rebounds and 5 assists) and a surprising Wesley Matthews (18 points with 6 of 6 in triples). The Lakers now stand with a balance of 3 wins and 2 losses.
For the Spurs, Dejounte Murray was the most notable player with 29 points, 7 rebounds and 7 assists. The San Antonio team is now left with 2 wins and 2 losses.