Marc Anthony: "Fans prepare to dance and sing with me on this tour"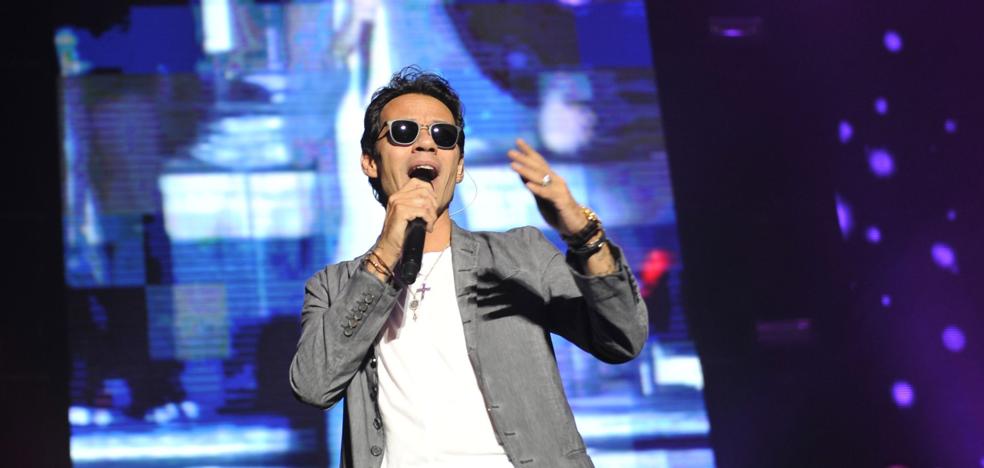 The American of Puerto Rican origin is one of the attractions of the Granca Live Fest, which will be held on July 8 and 9 in Siete Palmas
The singer
American of Puerto Rican origin Marc Anthony returns to the islands as one of the main dishes of the
Granca Live Festwhich is celebrated on
July 8 and 9, in the State of Gran Canaria. The artist himself advances what his followers are going to find during this international tour with a stop in the archipelago: «
My essence, pure salsa, love, heartbreak, and concerts full of all those songs from my career and the songs from my most recent album. To all the fans who will meet on this tour, prepare to dance and sing with me».
He acknowledges that he has a special relationship with the Canary Islands, as a result of previous occasions on which he has performed on island stages. "The people really are wonderful and come rain, or have the most intense heat wave, it is present.
Canarias was one of the first places I visited in my beginningsI think with the tour of my other colleagues from the RMM record label when we all started, "he recalls.
rate as
"truly spectacular" having been able to return to the stages of half the world after several years absent, especially due to the covid-19 pandemic. «For me and for artists in general, this interaction with the public is what moves us to follow, to
bring our message of joy and share in the same space through music all over the world", he points out.
Learning

About the three decades that he has been acting and what he has learned along the way, Marc Anthony is very clear. «
I'm still the same as before and thanks to God, right now I enjoy a career that has given me a lot. Consistency is important to me: I have my band of musicians that has been with me for many, many years, mostly since I started singing salsa. I have been working together with Sergio George and Julio Reyes as producers for a long time as well. If we talk about learning at a professional level, I prefer
have a team that knows you and supports you. It is very important. At the level of life I have learned that there are high moments and others low, as in the life of any human being and that you have to put desire and make an effort to move forward », he emphasizes.
Salsa cannot be understood for decades without this New York singer-songwriter. «
Salsa has always had an important place through time, from Celia Cruz, Tito Puente, Fania... I feel blessed to have the opportunity to take my music around the world. We Latinos are here to stay and to continue, each one with their own genre and style, opening the way and breaking down barriers », explains the artist who has not set foot on the islands since the two concerts he starred in in a distant 2015.
The technology

Singer Marc Anthony acknowledges that technological development has brought about a profound change in the music industry and in the way new creations are consumed. "When I started I didn't have the technology we have right now, where music consumption is basically instantaneous globally.
See how Latin music, the urban genre, is making such an impact. Technology is a tool that has a lot of value for music creators, artists who are just starting out and those who are already more established.
In addition to Marc Anthony, artists such as
Resident, Camilo, C. Tangana, Dani Martín and Myke Towers, plus other national and international groups, are the main attraction of the Granca Live Fest, which according to the organization is the largest sustainable festival of Latin music in Europe and which will bring together more than 14 national and international artists with a total of 22 hours of music in I live on July 8 and 9 at the Gran Canaria stadium.
violet point

This festival will have a purple spot during the two days of concerts at the Gran Canaria Stadium.
These are habitual spaces in massive events that try to
prevent sexist attacks and raise awareness guaranteeing the necessary information and attention service for safe leisure, they are becoming more and more pervasive among the attending public.