Maradona's doctor says he's evaluating discharge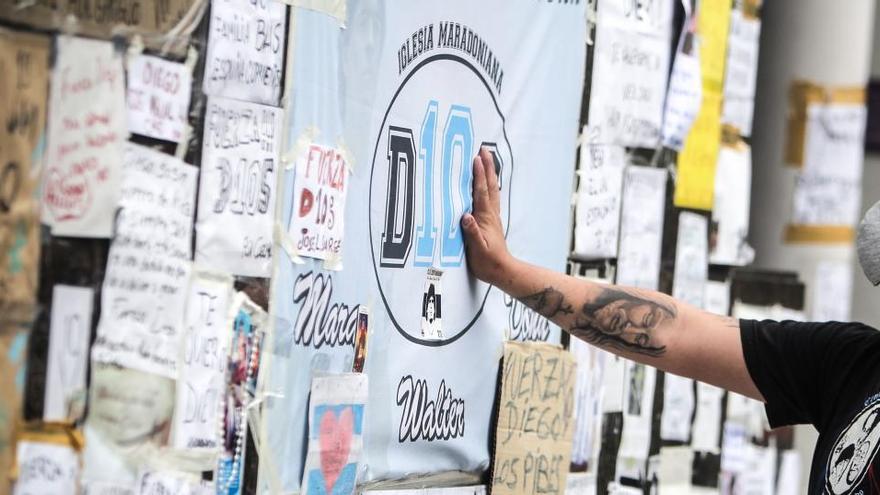 Leopoldo Luque, GP of Diego Maradona, said this Monday that they are "evaluating the possibility of clinical discharge"between Tuesday and Wednesday and assured that the 60-year-old coach is in"very good condition"and" wanting to leave "the clinic where he was operated on Tuesday.
"I say It is in very good condition, emotionally wanting to leave. With the therapy doctors we are evaluating the possibility of a clinical discharge. Tomorrow we are going to talk to them, "Luque said at a press conference from the door of the Olivos Clinic.
The neurosurgeon said that it is most "likely" that Maradona will be discharged this Wednesday or even this Tuesday, an exact week after his operation.
"You have to see different chemical parameters but the truth is that evolution is very good. He is very good and eager to go. When we discharge him, which may be tomorrow or the day after, we will discuss it with the family, "he said.
When asked about a positive case of coronavirus that was detected on the same floor where the world champion is hospitalized in Mexico 1986, Luque said that "covid is everywhere" and ruled out that he be transferred to another clinic. "There is nothing here that there is not elsewhere. There is care as everywhere," he replied.
Maradona was admitted on Monday of last week for anemia, dehydration and a "low mood", but when performing checkups he was diagnosed with a subdural hematoma Y the next day he was operated.
Later, the Gimnasia y Esgrima La Plata coach had "some episodes of confusion" that the doctors "associated" with withdrawal chart"." Abstinence is due to consuming your whole life. We see a reaction of sweating, of anger, and we classify it as withdrawal. That's why we didn't want to let him go, "Luque said last week.