Maradona's daughters are summoned to give testimonial statements for his death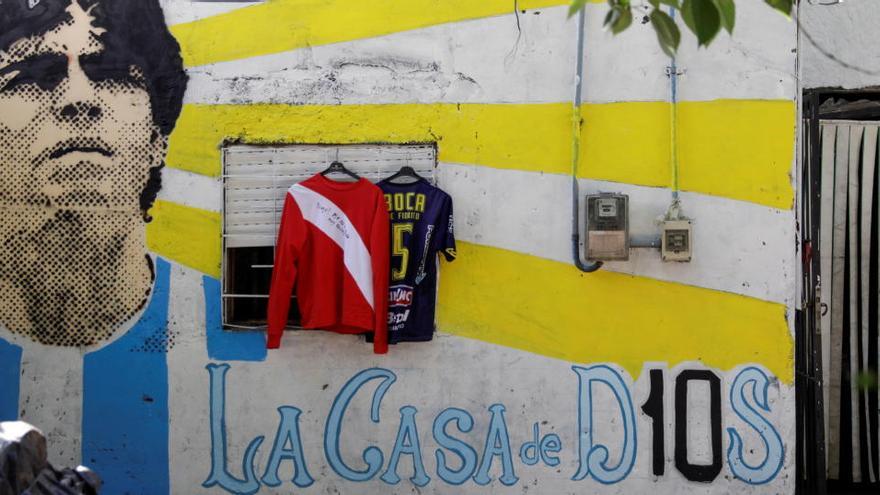 The Justice of Argentina reconvened to payr testimonial statement to two of the recognized daughters of Diego Armando Maradona in the case in which it is investigated the death of the ex-footballerlegal sources reported Tuesday.
Specifically, Jana and Giannina Maradona must appear this Thursday and this Friday, respectively, at the Prosecutor's Office of the Buenos Aires town of San Isidro, in charge of the investigation.
The summons to both will serve to expand the testimonial statements that they already gave a few days after their father died on November 25 at the age of 60, an event in which It is about determining if there was any negligence on the part of the medical team that attended him.
At the same time, it was known that the Prosecutor's Office decided to include What investigated two other members of the medical service of the Argentine star, Nancy Forlini and Mariano Perroni, for alleged manslaughter, "taking into account the conclusions of the analysis of the content of the material that was extracted from the cell phone devices" linked to the case, according to the judicial decision to which he had access Efe.
Justice began last Friday to check two cell phones that belonged to Maradona. He had previously confiscated and analyzed the cell phones of the neurosurgeon Leopoldo Luque and the psychiatrist Agustina Cosachov, identified as the main responsible for the medical treatment that the star received before his death. The San Isidro Attorney General's Office is also investigating the work of the psychologist Carlos Díaz and that of the nurses Dahiana Gisela Madrid and Ricardo Almirón.
Maradona, 60, was admitted to a clinic in the city of La Plata on November 2, 2020 for a anemia and dehydration picture and a day later he was transferred to a sanatorium in the Buenos Aires town of Olivos, where he was operated by Luque for a subdural hematoma. On November 11, he was discharged from the sanatorium, but with a home stay to continue under treatment.
The November 25 died in a private neighborhood on the outskirts of Buenos Aires and the autopsy determined that he died as a result of "acute lung edema secondary to exacerbated chronic heart failure." They also discovered a "dilated cardiomyopathy" in his heart.