Maradona tests negative for coronavirus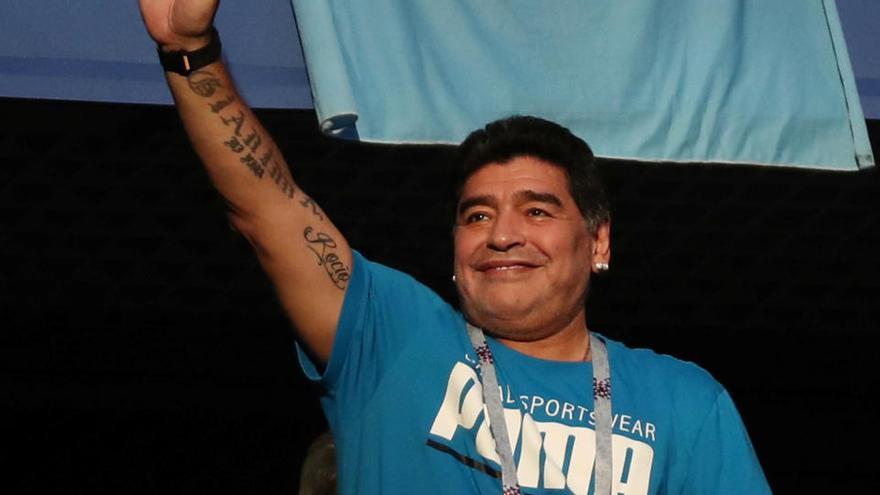 Diego Maradona, coach of Gymnastics and Fencing La Plata, gave negative in coronaviru testSa to which he was submitted this Monday after having been in contact last Wednesday with the player of the Wolf Nicolás Contín, who tested positive for COVID-19.
"Hello everyone, I wanted to tell you that thank God, my son Diego Fernando, my daughter Jana, Verónica and I, we DO NOT have Coronavirus. I send you a big kiss and THANK YOU VERY MUCH to everyone who was concerned about our health. And a lot of strength for all those who are fighting it !!! ", the ex-footballer wrote on his Instagram account.
Hours earlier, on Twitter, Matías Morla, lawyer and friend of the world champion with Argentina in Mexico 1986, had reported that "complying with the protocols and for the peace of mind of Diego and his family," to Maradona he had been tested this afternoon at his home.
Maradona led his team on Wednesday in a friendly with San Lorenzo that ended in a scoreless draw.
During the friendly, Contín greeted the coach with a hug and without a mask, which had a transparent screen that covered her entire face.
The following day, Contín presented symptoms and the positive result was known on Friday.
Despite the fact that the contact was quick and in the open air, Maradona's environment decided that studies be carried out.
Former Argentina coach will turn 60 this October 30 and on the advice of his doctor, Leopoldo Luque, he was absent from most of the La Plata Gymnastics and Fencing trainings as he was considered a "risk patient" due to "his overweight and cardiac history."
This Saturday the Lobo beat Independiente 1-0 in a friendly that did not have the presence of Maradona as a precaution.