Maradona "reacted very well" to the operation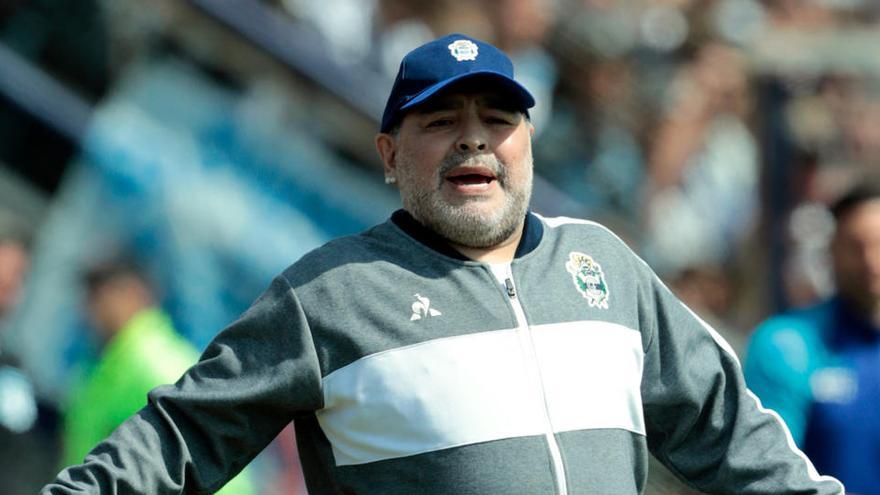 Diego Maradona "reacted very well" to the removal of a clotsaid Dr. Leopoldo Luque, who led a team of neurosurgeons who operated on the 60-year-old former soccer player at a clinic in the province of Buenos Aires.
"We did the surgery together with a team of several renowned neurosurgeons. It lasted one hour and twenty minutes. The hematoma was evacuated successfully "Luque said around midnight in front of the Olivos Clinic.
"Diego reacted very well, he is awake. Everything is fine. Diego is under control, he has a drain that we are going to remove tomorrow, but everything went very well," said the doctor during a press conference.
Maradona, who turned 60 last Friday, was successfully operated on Tuesday night from a subdural hematoma found during a checkup, after being hospitalized on Monday in a state of anemia and dehydration worsened by a "low mood."
Around midnight, Luque went to the door of the clinic to briefly comment on the status of the captain of the team that won the 1986 World Cup in Mexico and who currently directs Gimnasia y Esgrima La Plata.
"We are going to see the evolution and the day to day. For now, the beginning of this was very good. All very well. The hematoma was evacuated very well "Dr. Luque insisted.
In front of the clinic, dozens of people demonstrated their admiration for the former soccer player with slogans, flags and songs.