Maradona continues with an "excellent" recovery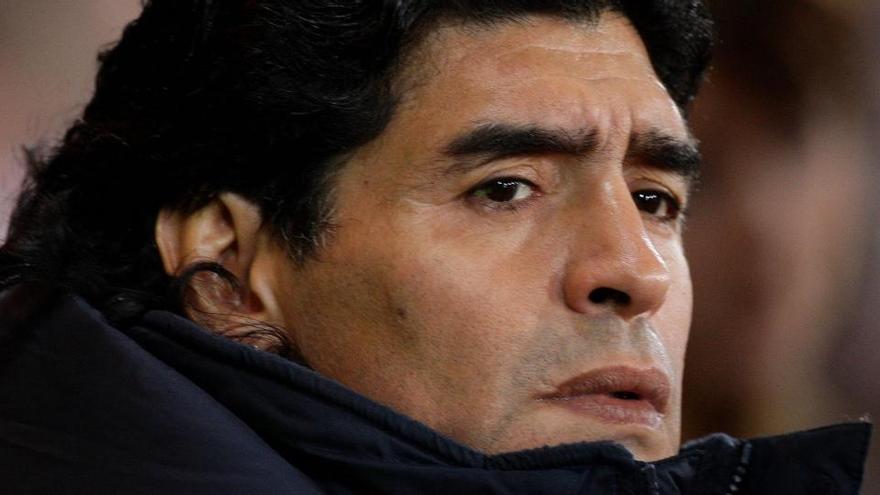 Diego Armando Maradona "really wants to leave" from the hospital in which he was admitted last Tuesday for a hematoma on the brain, as explained this Thursday by his doctor, Leopoldo Luque, who, although he said that his recovery is "excellent"He hoped that the star remains hospitalized until tomorrow.
"The truth is that we are very happy. He can walk, he talks to me, it is much clearer," remarked the neurosurgeon in statements to the press outside the Olivos Clinic, located north of the city of Buenos Aires, where "el 10" was operated on.
Although Luque reiterated that Maradona, 60 years old and current coach of Gimnasia y Esgrima La Plata, he wants to leave the hospital now and "can get to go" today, he wanted him to stay until tomorrow.
"The evolution continues very good, as a novelty today we did the control tomography, which is excellent. The truth is, we are very happy, he's really looking forward to leaving. The idea is to control him for at least one more day, but he already feels in discharge conditions, we speak with therapy doctors who also see him in discharge conditions, my idea is to keep him one more day, "he added.
"Obviously this is too early, but recovery is excellent for us ", sentenced.
At first, Maradona, who has a long history of health problems, was admitted to a clinic in La Plata on Monday for anemia, dehydration and with a "low mood", But when performing check-ups, he was diagnosed with a subdural hematoma, for which he was transferred on Tuesday to the private clinic in Olivos.
The ex-footballer turned 60 last Friday and he was that same day at the stadium at the beginning of the match on the first day of the local tournament against Patronato, but he retired after a few minutes, visibly impaired and with mobility problems.