Maps selects 250 projects for the 5th edition of its market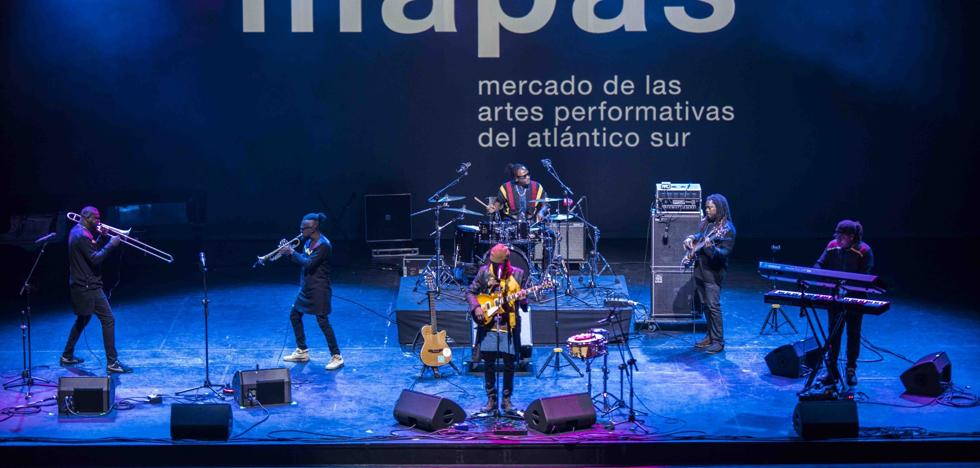 Proposals linked to music and the performing arts will take part in the delivery to be held in July in Gran Canaria and Tenerife
The
South Atlantic Performing Arts Market (Maps) has selected 250 artistic proposals linked to music and the performing arts to participate in the business conferences and in the exhibition samples or 'showcases', among the more than
3,000 projects from 74 countries who applied for the 2022 edition.
Organized by the Government of the Canary Islands, the Cabildo de Tenerife, the Cabildo de Gran Canaria, unahoramenos and Circulart, Mapas 2022 is held in
Gran Canaria and Tenerife from July 4 to 9 next.
Of the 250 projects that will be present at the fifth edition of Maps,
107 correspond to musical proposals from different origins of the geographical area in which Mapas moves, that is Africa, Latin America and Southern Europe, with special attention to the Canary Islands; and others
13 performing artsamong those selected by the curatorial committees for the business conferences, and those that have been invited to the artistic exhibitions.
The resolution of the call is available on the MAPAS website
www.mapasmercadocultural.com.
Depending on the projects that have been selected, a total of
237 artistic groups, of which 137 are performing arts, including theatre, dance and street arts, and 100 music in different formats and styles. Of all these groups, 57 of them are from the Canary Islands.
Similarly, the organization and the curatorial committees selected
25 agenciesproduction, management or booking companies, among which are five with headquarters in the Canary archipelago.
Regarding the artistic sample of the market, they will be
57 the proposals that are included in the program of Mapas 2022, 44 in the music 'showcase' and others
13 performing arts productions.