Mapfre earned 13.6% less in 2020 due to Covid and adjustments in goodwill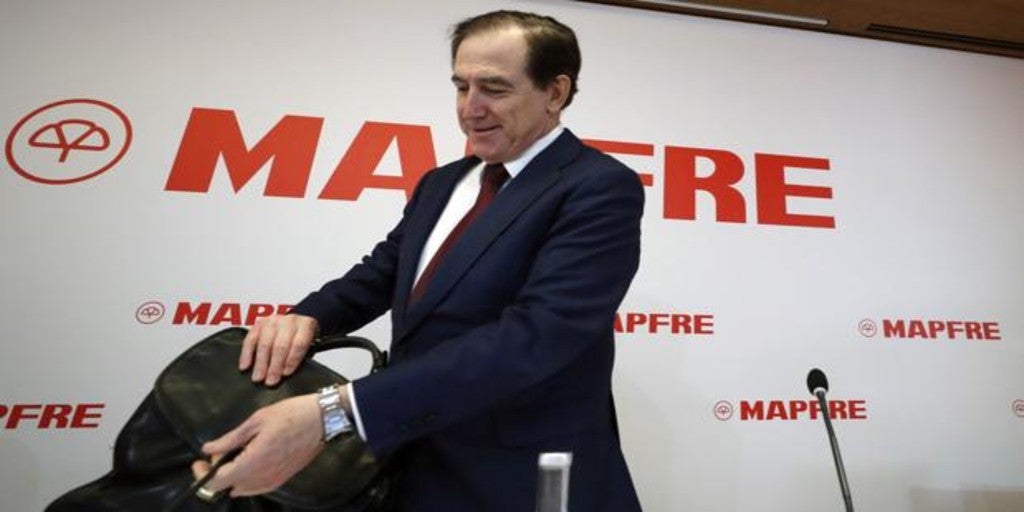 Madrid
Updated:
save

Of the effect of Covid-19 no one has been spared in the Spanish economy. Mapfre closed 2020 with a net profit of 526.5 million euros, which is 13.6% less year-on-year. Among the reasons: the impact of the pandemic (accident rate), as well as adjustments to goodwill. In terms of operating income, this was 658 million euros, practically identical to that of a year earlier.
The first six months of the year, as the company has indicated, were the hardest for the entity. And the comeback began in the summer, coinciding with the end of the confinement. Although the negative impact could not be avoided. «The 2020 result is equally impacted by the claims derived from Covid-19, which only in the reinsurance business amount to 80 million euros», Explained the insurer. And he added that the benefit has also been affected by the earthquakes in Puerto Rico, with a total cost of 68 million. But the great game with effect on the accounts has been another.
"At the end of 2020, the company has decided to strengthen its balance sheet by allocating 132 million euros to the full deterioration of goodwill from operations in Italy, Turkey and Indonesia, with the aim of adapting to the new circumstances of the markets and consolidating the bases for continuing to grow profitably, "the financial firm reported. This deterioration has no impact on the cash positions or on the group's solvency level.
In terms of combined ratio, this has increased to almost 95%, "Highlighting the good evolution of the automobile industry in all relevant countries." A particularly relevant ratio for insurers at a time like the current narrowing of margins. Thus, the group's income was 25,419 million, 10.7% less year-on-year, with a decrease in insurance premiums of 11.1% to 20,482 million. In this sense, the company has highlighted that the depreciation of currencies in Latin America, Turkey and the United States (1,600 million euros), the absence of the biennial Pemex policy issued in 2019 (445 million euros) and the reduction of Life-Savings premiums in Iberia (755 million euros) have also had a strong impact on the group's numbers.
Covid claims
The insurer, likewise, breaks down the cost of the claims produced by the Covid-19 pandemic. An unexpected event to which companies have had to react in record time since March.
The accumulated total for claims related to the health and economic crisis amounts to 366.7 million euros. Life Risk with 83.5 million is the line with the highest cost, followed by health with 58.8 million. Regarding accepted reinsurance, the total amounts to 113.4 million.