Manzanero, a hopeless romantic with 70 years of experience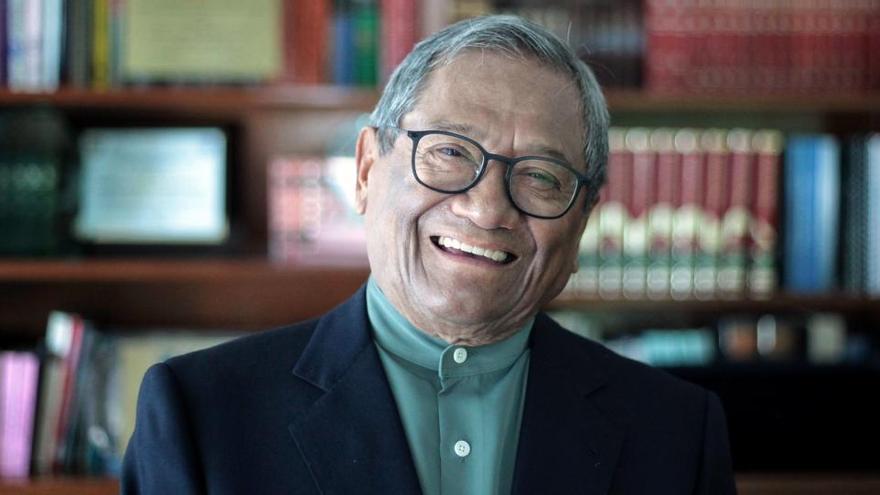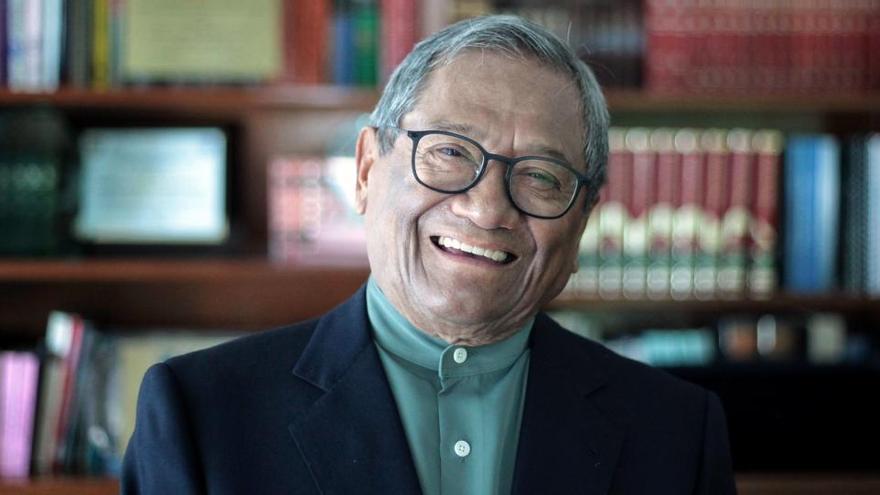 Mexican singer and songwriter Armando Manzanero, died this Monday from covid-19 at age 85, leave behind an eclectic 70-year trajectory with 400 songs and more than 30 record productions where a theme predominated: love.
Recognized beyond its borders as the king of romanticism, the also president of the Society of Authors and Composers of Mexico was hospitalized on December 17 and intubated a few days later due to complications with the coronavirus.
Known for ballads such as 'With you I learned', 'We are boyfriends', 'It will be that today' or 'This afternoon I saw it rain', Manzanero (Mérida, Yucatán, 1935) leaves a unforgettable legacy in the history of music in Spanish, endless records sold and countless recognitions, such as the Premio Grammy honorific in 2014.
An accomplished pianist, he even said that this instrument was always the "love of his life, my eternal companion and the man who has given me everything ", according to the Society of Authors and Composers of Mexico (SACM), of which he was president since 2010.
Knowledgeable about the bolero tradition and highly sensitive, the composer connected with the audience with themes that have been covered over the years by artists such as Elvis Presley, with 'It's impossible', an English version of 'Somos novios', Dionne Warwick, Tony Bennett, Alejandro Fernández or Christina Aguilera.
Fruitful career
This "Mexican of Mayan origin", small and incombustible, even said in an interview with Efe in 2016 that "never in his life" would he stop working.
And he did it until he could, because his last days he had to spend in the hospital, where messages of support from countless artists and personalities, like the Guatemalan nobel de la Paz Rigoberta Menchú, who asked the "Mayan ancestors" for her recovery.
Manzanero was born on December 7, 1935 and since childhood he was close to music, as it was son of the founding musicians of the Orquesta Típica Yucalpetén. He studied at the School of Fine Arts in Mérida and began to dedicate himself professionally to music in 1957, as a pianist.
Shortly afterwards he moved to Mexico City, where he accompanied renowned interpreters of the time such as Pedro Vargas and José José, and worked as a promoter for the music publisher EMMI and Music Director for CBS International (now SONY). In the 60s he started his career as a music producer of such renowned artists as Angélica María, a job that she later performed with the Spanish Dyango or Presuntos Implicados or Luis Miguel.
In addition to being a pianist, performer or producer, the composer Manzanero was born in 1950 with 'Never in the world' and has more than 400 songs. He published more than 30 record works, among them 'Somos novios' (1968), 'Corazón Salvaje' (1977), 'Nada personal' (1995) or 'Duetos', which earned him the Grammy for Best Pop Vocal Album for a group or duo in 2001. He obtained other recognitions, such as the first prize at the 1978 Mallorca Festival with 'Señor Amor', performed by Dulce, or the award for excellence, for his artistic career, awarded by Billboard Magazine in 1993 .
Over seven decades collaborated and produced many Mexican artists, sponsored concerts and sought out new talents, becoming a benchmark in the country's cultural industry. In addition, he fought in the last decade since Presidency of the Society of Authors and Composers of Mexico to dignify the work of artists and recognize the authorship of their works.
"I have had my times where they think that I no longer give more, that my time is over, but when an opportunity arises there I go in and make them understand that it is not true," this artist even said that wrote "of everything, the same tropical as rock and roll".
Divorced several times, Laura Elena Villa, his 'Laurita', has been his last stable partner. For her, he composed the song 'Nada personal' in the 90s when they were both in other romantic relationships. The last public appearance of Manzanero, president of the Society of Authors and Composers of Mexico, was on December 11 in Mérida, capital of Yucatán, where he inaugurated the Casa Manzanero Museum.