"Many say 'Rubén Pozo is a rocker', but I have a very great soul of a singer-songwriter"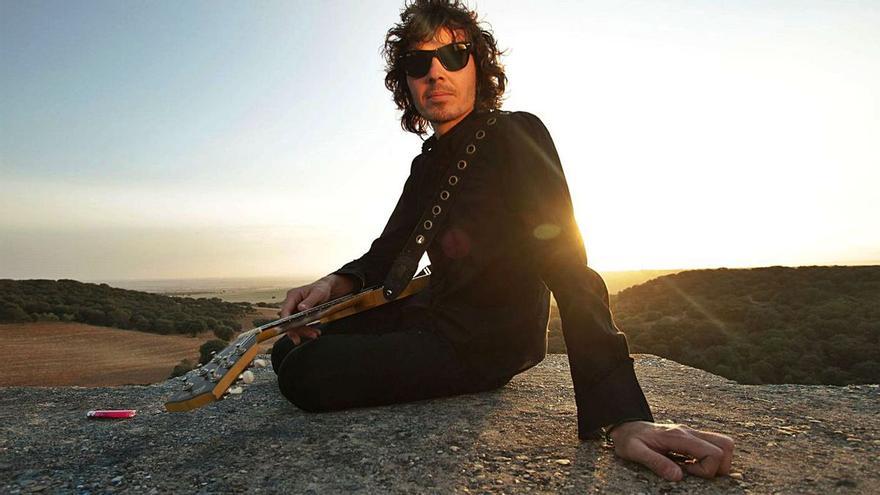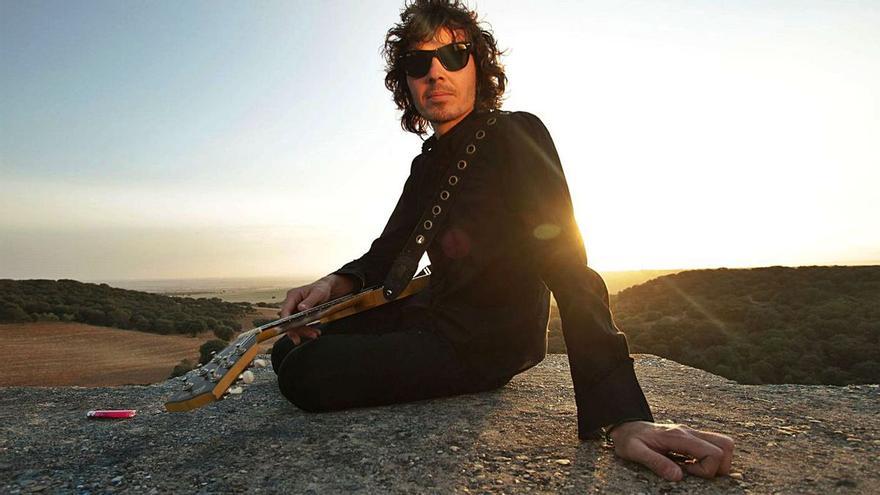 Rubén Pozo has been walking alone for a long time and now he is enjoying a new stage with his guitar, with intimate concerts, while preparing his new album. This Saturday he plays at La Espina de Gandarío within the cycle Km. C of Estrella Galicia.
-What do you prepare for your concert?
-I will present my songs just as I have composed them, on voice and guitar. An intimate concert with a compendium of my songs, from now and from other times.
-Do you like the small format, you who have lived through it all?
-Love it. In these times you have to be seated, but it seems to me that they are grateful concerts. I prefer people to be calm because it is not a jumping concert.
-Your last job was Mesa para dos, with Lichis. How did the opportunity arise?
-He called me to see if we could do something together. We started playing live, without having any joint songs, but mixing repertoires. On the tour we were composing the new. We did twelve songs, we recorded them and we put them out. Then came all this from the pandemic, but we have a very nice memory and a record that we really like.
-What is it like to compose between two?
-One has a verse and a half chorus and the other completes it. It is complicated, but as an exercise it is very good. You learn a lot from the other person, especially if, as in this case, he is such a talented guy.
-You have not published solo since 2017. Are you preparing something new?
-Yes. I'm already in the studio. I have started recording to publish it in 2022. After We will have to live, I started making Table for Two and then the pandemic arrived. There is a year and a half long there that there was a mandatory stop for everyone, but my brain is like it does not count it. I haven't published in four years? Well, take away that pandemic time.
-How do you face this process of composing?
-I get inspired by going down to the studio and opening a notebook, picking up the guitar and looking silly at the blank sheet while strumming the guitar. Sometimes something comes out, sometimes nothing comes out, sometimes very fast or very slow.
- We will have to live could be a hymn of now and was published four years ago.
-Yes. During the pandemic, uploaded that album a lot. Just that phrase was said to me a lot: "We will have to live and learn to live with the COVID". Sometimes things are done and by chance they fit together. It is what it is. Things that were not planned, that were not in the script and appear.
-A few days ago he revolutionized the networks with his concert at the Náutico de San Vicente with Leiva and other musicians. The reunion of Sloth.
-It's a friend thing. We were at Iván Ferreiro's house, with Amaro. It is a concert that arises from friendship and spending a few days with the gang. There was a concert and we did things together. But it is a story of friendship and having a good time.
-What is left of Rubén Pozo de Pereza?
-There are some songs from that time that I continue to play live. I think there is a lot left. It changes, but there are things that remain.
-After your album with Lichis, do you have any dream collaboration?
-Now I only think about my album. I have collaborated with many people. I have many heroes and very talented people that I would like to collaborate with.
-How is the new album going to be?
-It's my thing. I make songs to guitars: acoustic, electric, plugged in, unplugged, six-string, twelve ... With the usual materials, guitar, bass, drums and a piano. There is no strong rudder stroke. Maybe it's a bit more acoustic. I have a color palette that I have used for many years and it does not fall short. I don't think about making an electronic record because I don't know how to do it.
-A disc is usually accompanied by a tour, does it overwhelm you to think that in 2022 normality still does not fully recover?
-Maybe it's wrong to say it, but for acoustics, I see the format with the seated audience as perfect. It's a bitch because the virus has attacked the big productions and sugarcane groups that get a lot going. Many say "Rubén Pozo is a rocker", but I have a very great soul of a singer-songwriter. I am cantaurock. When doing these concerts, I realized that my songs are subject to voice and guitar. I can add reed and drums to them, but if I play them like that, they have a message. They're built in such a way that if I clear up the instrumentation equation and stick with just one guitar and one voice, those songs hold up. I hope all of this happens and that people stand up. But I like these concerts with people sitting down.
-Can the public pay more attention to the message of the songs?
-Yes. It is a time to give fewer boats and pay attention to what the songs are saying. People are enjoying it, although it is true that we all miss jumping in the front row. Well I do not. I was born old. When I was young, I would go to gigs and sit in the stands. I'm short and I don't like being in the front row and being stepped on or thrown a drink on me. In addition, in front it sounds terrible. Still, I hope that normalcy returns sooner rather than later.