"Many" economic measures will decline if the state of alarm does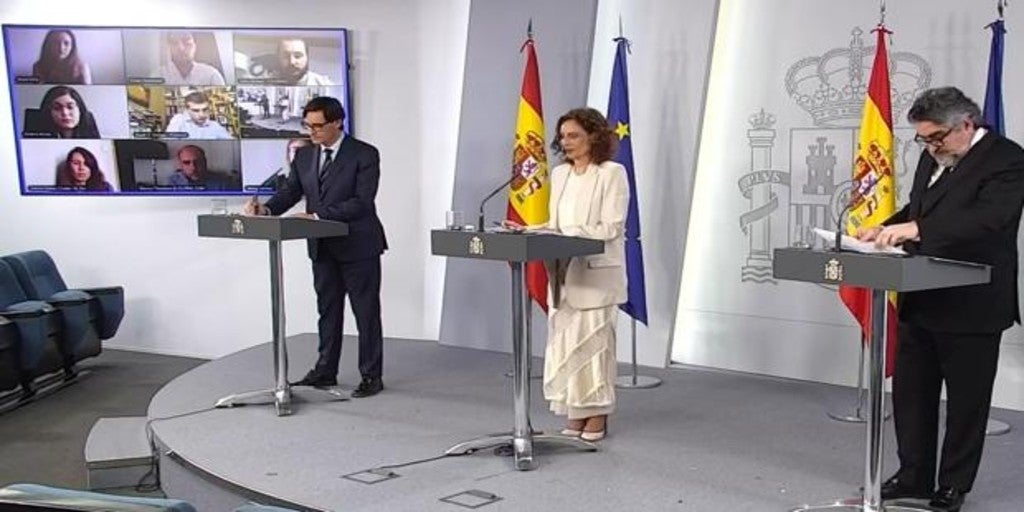 Madrid
Updated:
save

The government spokeswoman and finance minister, María Jesús Montero, has released a notice on Tuesday with the tough negotiations prior to the vote on the extension of the state of alarm, more in the air than ever. In this sense, he pointed out that "Many" of the economic measures approved by law decrees would decay "automatically" if the state of alarm is not extended, since a large part of them are linked to that situation.
Montero has also guaranteed that instruments will continue to be approved to accompany the most affected sectors, such as tourism, hospitality or commerce. Furthermore, he highlighted that the ERTE mechanism has avoided "mass layoffs" and believes that the impact of the pandemic on the labor market is "stabilizing".
The head of the Treasury has made this warning about the detriment of the non-extension of the state of alarm in the press conference after the Council of Ministers, confirming the "reality" expressed yesterday by the Minister of Transport, José Luis Ábalos, on the end of the flexibility of the ERTE if the state of alarm is not extended, given the debate and vote on the new extension in Congress, that will take place this Wednesday with doubts in the result before the reluctance of the PP and other formations like PNV or ERC.
In this sense, it has warned that for the sectors that had been affected by the declaration of the state of alarm "many" economic measures have been put in place that are linked to the validity of the alarm decree, which "It would decay if it were not extended."
It has also indicated that the instruments enabled mainly for the sectors most affected by mobility restrictions and confinement, such as tourism, hospitality or leisureSuch as the flexibility of ERTEs, tax measures or the postponement of fiscal obligations, could disappear if the state of alarm is not extended.
"The Government has developed a battery of measures that had the same period of validity as the alarm status; if it declines, automatically all the economic benefits that these instruments had produced will decline, "he pointed out.