Manuela Carmen is a guest on 'Save me' and reveals how many times she has seen the program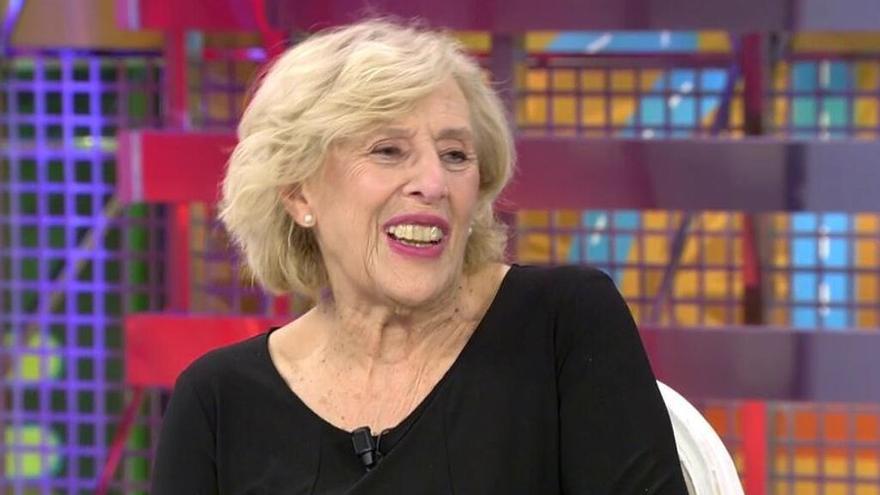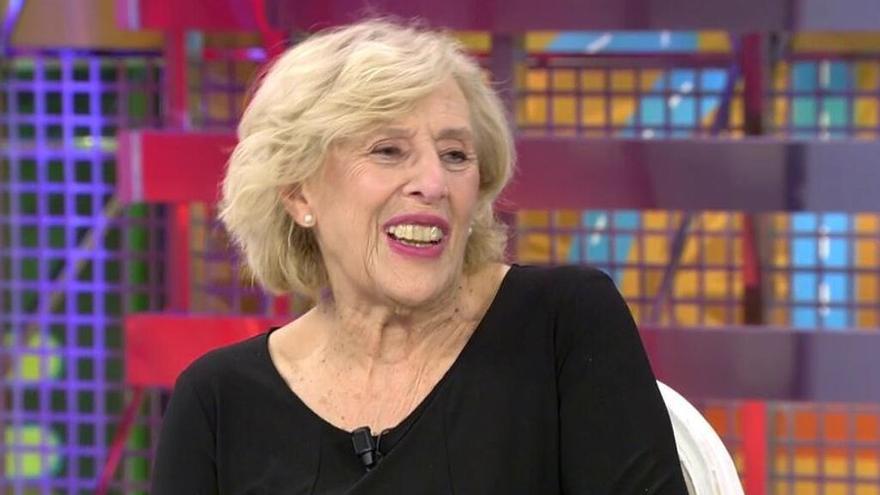 Yesterday 'Save me' He surprised by bringing a guest who was out of the usual universe of the program. Manuela Carmena He went to the space presented yesterday by Jorge Javier Vázquez, who did not hesitate to tell him that he "missed" her at the head of the mayor of Madrid.
Carmena came to promote her novel 'The young politician' and played with the presenter in a test that the program called 'The cupcakes of truth', and in which the former politician was discovering what was under the base of each one of them. With each cupcake a different theme,
Among the issues they discussed was vaccination or Carmena's new life away from politics, at which point she has confirmed that her true vocation is to help others: "I am very interested in sharing and exchanging ideas". In addition, he denied feeling fear of death, although acknowledged that he wants to last "as long as possible", since at this moment of life he feels at peace and with "an extraordinary knowledge and creative capacity".
Beyond that, Jorge Javier asked the former mayor about her television tastes and more specifically if she was a follower of 'Save me'. She sincerely replied that I'd only seen it "four" times. It was then that Carmena claimed not to follow television too much and to top it off he gave a phrase that could be addressed directly to the program: "I am interested in people's lives, but not for hurting". Of course, when she left the set, Manuela Carmena admitted that she was very happy with her visit: "You are great."