Manuel Díaz García: «This poetic tribute to my mother puts the absence into words»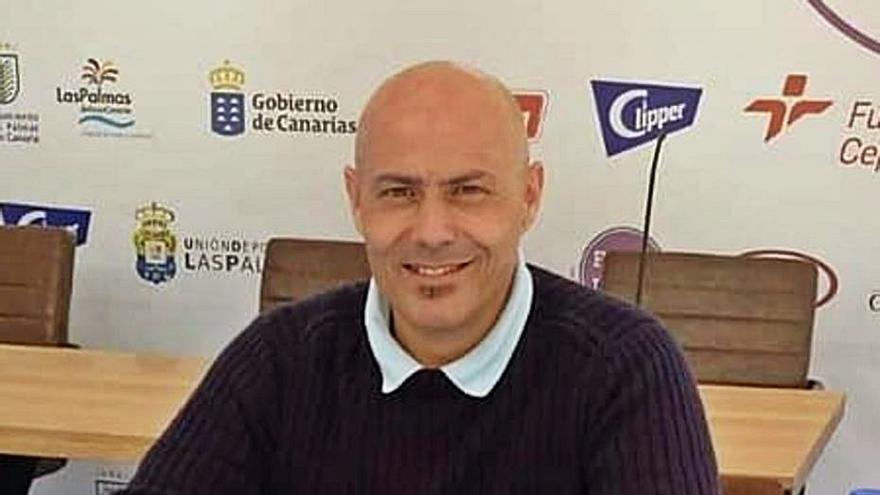 His new collection of poems, Luggage for a long journey of pain, dedicated to his mother, was born as a poetic exercise that turns the wound of loss into art. How did you approach your creative process?
The process was quite painful. I always say that this collection of poems was born on May 14, 2019, which is when my mother died, and one of my resources was to use Latin, where I had a specialized teacher who corrected and revised all the translated verses within the book so that it was absolutely rigorous. This resource is due to the fact that Latin is a mother tongue and a dead language, but we always keep it in mind. And this is the symbol that I wanted to use as a poetic tribute to my mother who puts the absence into words, but which is also a tribute to all women, to all mothers, as many people who have read it have already let me know and that they have thanked me, because they have found the words they needed to say goodbye to their mothers.
Between 2018 and 2019, he already traveled the paths of mourning through the verse in Nostalgia for oblivion. Is there some kind of catharsis, liberation or homage in that inner journey that later translates into poetry?
The day my mother died I discovered, although it was clear to me, that I needed literature and that, without poetry, I couldn't go on. But, as an anecdote, I just remembered the paradox that this Latin teacher pointed out to me that I am a very vital person and yet I tend to write almost obsessively about death. What happens, precisely, is that I liberate myself through literature, which is where I empty all my miseries, fears, frustrations, complexes and loves. That is what my poetic search consists of. Furthermore, death terrifies us, but it is the only truth we have and the poet, above all, thrives on nostalgia.
And about this latest collection of poems, would you highlight other turns or stylistic experiments from the literary point of view?
In Luggage for a long journey of pain, I wrote to my mother for the first time, because before that need that now imposed on me her absence did not overwhelm me. Then, not only do I write to her for the first time, but I also include my profession as a baker in the collection of poems, which is something I have never done, and I have not given titles to my poems until now. What this collection of poems does have in common with the rest of my works is the degree of research and deepening in other literary voices and times, in other traditions and currents.
That awareness of the universality of poetry has always been present in his work with multiple classical, mythological and symbolic references. Which ones go through this book?
In this case I have referred to classical poetry -Virgilio, Catulo, Ovidio-, but I have also traveled other coordinates that range from Gothic romanticism, with names like Edgar Allan Poe, to references to poets like the Argentine Alejandra Pizarnik and her reflection of pain in the body. I was also imbued with the work of the cursed French poet Marceline Desbordes-Valmore, the sonnets on the death of Gabriela Mistral and the verses of Jaime Sabines and Miguel Hernández, among others. Although there are only 21 poems, the result is a very hard collection of poems and for a long time I thought that no one would want to publish it until María Ibaya, from Ediciones Garoé, read it, fell in love with it and wanted to risk it. Then, Noelia Sánchez, my wife, was in charge of the cover design.
"Death is the only truth we have and the poet, above all, thrives on nostalgia"
Does a collection of poems like this come out unscathed?
For me it has been a way to break down and rebuild myself through all the love that my mother left me. As if that love "gave birth" to me again after expelling the pain, although the road is always long, both in life and in poetry.
Regarding his general career, his passion is poetry, but his trade is that of a baker: both facets share an artisanal and creative nature in the sense of kneading flour as molding words. Do you identify with that parallel?
I think the greatest parallelism that I can identify between a profession and a hobby – because I don't like to consider myself a professional writer in the sector; We leave that to the great ones, who have many in the Canary Islands – it is the will. I have been working as a baker since I was 6 years old and you have to have a lot of will, a lot of perseverance, and the same thing happens in literature. In other words, I think the keys are: work and passion.
Finally, he is also known for his intense activism in cultural management and promotion. This summer will be a new edition of Artebirgua Literario. Letras en la Cumbre, one of his most beloved meetings, which was held in digital format last 2020?
Of course. This year it will be held online again, but I trust that next 2022 it will be held in person again, as well as I hope to resume many projects that are currently on hold, because the Canary Islands and its cultural panorama deserve it. As for Artebirgua Literario, this year we will once again have four discussion tables that, this time, we will dedicate to the Canarian dialect, to the essay in the Canary Islands, to the publishing world in the islands and to the universe of Natalia Sosa Ayala, who this year has been the protagonist of the Canarian Literature Day. In addition, we will also present a very promising young Canarian singer-songwriter, Salomé Moreno, who I am convinced is going to be a great discovery.