Manuel Burque and Quique Peinado: "'Radio Gaga' has changed me a lot"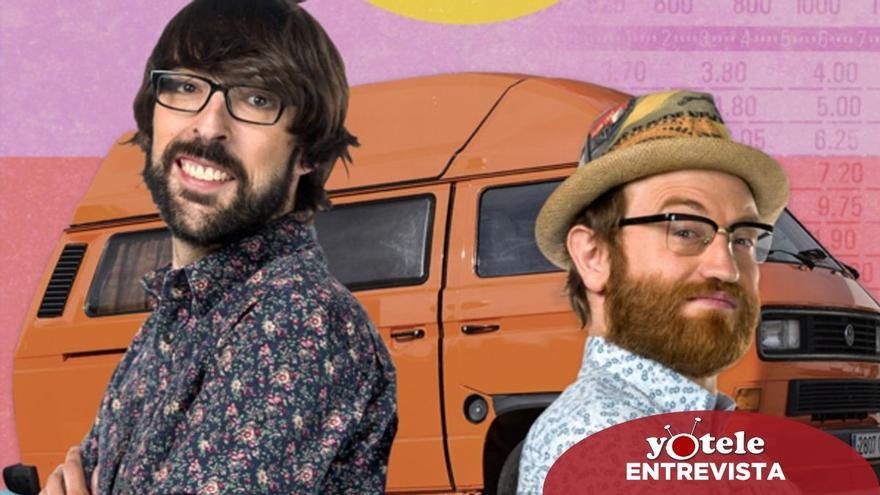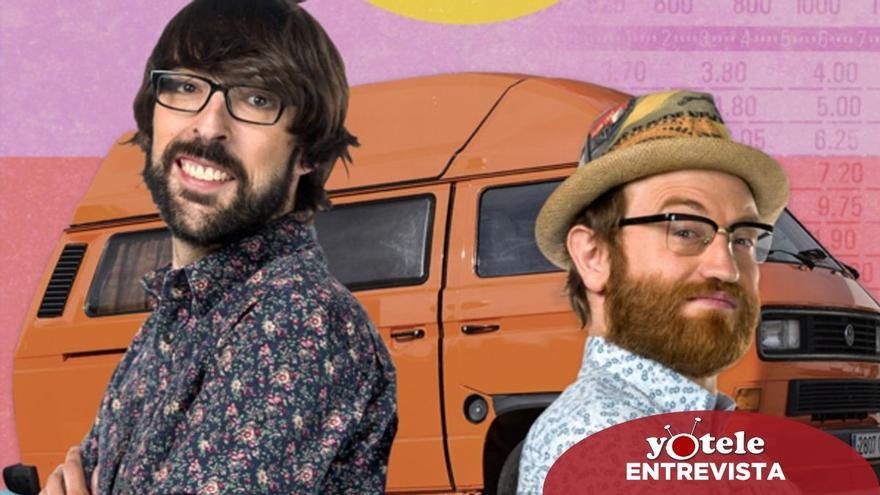 Quique Peinado and Manuel Burque they return to tour our country with their caravan in the sixth season of 'Radio Gaga', which arrives this Thursday at Movistar +. Among other topics, the journalist and the actor will address old age through old acquaintances of the program, also paying tribute to the generation that has suffered the most during these hard months of pandemic. YOTELE talks with Quique Peinado and Manuel Burque about the new installments of 'Radio Gaga' on Movistar +.
How was the recording of this sixth season of 'Radio Gaga' in the middle of the pandemic?
Manuel Burque: We already had the training from the previous season. You already know that we left the caravan so that there was a safety distance and we were ventilated with the table outside. Having already had the experience, this season has been easier and more comfortable.
Quique Peinado: This season comes a year or so after confinement. Everything has been easier. In fact, removing the typical demanding things from a show like 'Radio Gaga', I think it was the most comfortable season of all.
Throughout these six seasons of 'Radio Gaga', the elders have been very present. You open this sixth season with a program called 'Tribute to the elderly'. Has it been special to start with this topic, and more so with everything that has happened with the pandemic?
Manuel: We had already done a special of two chapters in which we dealt with the elderly and other types of people on the subject of covid Last season. We have interviewed many people from that generation who have been most affected by the virus and it seemed very exciting to see how they were. This has been a great tribute because most of them were people we had already seen and talked to. They are exciting and very sad reunions because you can see how the pandemic has taken a toll. It does not seem that 2 years have passed, but 10. Its effect has been very strong.
Quique: In the end, they are people you know, you love them and come back after a while. It was sad because, in the end, the damage that the pandemic has done to the elderly has not done it to anyone. We knew that the reunions were not going to be very happy. Although I may be optimistic afterwards, the program gives you a lot to think about.
Especially, as you have said, it has also been a tribute and a reunion with the older people with whom you have spoken in these six seasons.
Manuel: For example, Mariano died during the pandemic. In this installment, we meet again with his wife and family. It is a very sad and emotional time. Luckily, I think we have reconnected with most of the people who are still there, but the truth is that the pandemic has taken a toll on them. That has caught my attention.
Quique: If old age already has phases in which everything accelerates and deterioration is greater, if we add a pandemic, obviously, it is something screwed up.
How have you felt in these reunions?
Manuel: Changes affect me a lot. I must also say that the season begins with my mother, who has also been greatly affected by the pandemic. So, for me, the program is very strong because you see that the passage of time is very cruel, but if we add to that because of the pandemic … As they say, inside, I am the same as when I was 15 years old, but You don't understand why the outside doesn't work. That the pandemic has stolen these years in which they had to take advantage of every minute affected me and continues to affect me a lot.
Apart from this first installment, this season will have 5 more episodes. What topics will you discuss?
Quique: What I like most about this season is that, although we recorded it before the summer, the songs are current. We complain that the news devours everything, but nevertheless it seems that there are issues that do not go away and that come up from time to time. In one of these episodes, we are going to visit a kitchen project in which the integration of kids is sought. There we will find out what the reality of unaccompanied foreign minors is. How the children arrive, what their lives are like and how to get ahead thanks to initiatives that are not from the state, how they fight against stigma …
There will also be a program on homeless women. There it is understood what is the difference of a homeless person whether or not you are a woman. There is another of mental health in which we talk about the depression. One of the testimonies is that of a girl who had an attempt to suicide, also a topical issue. In fact, a few days ago, there was a demonstration about it. The show approaches it from a perspective that is not commonly seen in the media.
Manuel: In addition, we will go to the Ebro Delta to speak with climate refugees. They are having to move from their houses because the sea is eating up land. The Delta is disappearing, and it is a very important site because of the rice fields. This is going to impact not only the media and the environment, but also the daily lives of the people who work there. Right now, it is already disappearing because of the climate change.
Manuel: And we will also go to a locality where the Lottery.
Quique: In the last Christmas draw, it was the turn of the whole town.
And what topics have been most interesting for you to deal with?
Manuel: The one with depression. The first-hand testimonies of so different people who have gone through this disease reach you and make you see that things are much more widespread than it seems. It affects many more people than we think. We were already aware of mental health because we have covered it in many chapters, but depression and suicide have hit us like a slap in the face. I don't think I've ever heard testimonies like this.
Quique: Talking to people who have chronic depression impacts you.
Manuel: With all due respect to other topics, but the impact makes you see yourself there. They are people who have a normal job or life and suddenly collapse.
Looking back, what balance do you make of these six seasons?
Quique: Personally, 'Radio Gaga' is the best thing I've done in my professional career. I have the idea that most of the things we do is pure and simple entertainment, and that's great, but this show goes beyond that. I think it helps people and makes people think. I think the people who see it, when they finish it, are a little better, and that is a tremendous satisfaction. We have a team that has achieved that in six seasons there is not a bad program. For example, our director (Joanna Pardos) works half a year to do six shows because she is in all phases of production. It is a fairly high level of demand. It makes me super proud that people are going to see another season.
Manuel: Little to add to what Quique has said. 'Radio Gaga' has changed me a lot. It has become an important job and an event in my life every year. I hope it continues for a long time because if not, I will miss it. The program centers me.
Many people think that 'Radio Gaga' episodes should be played in schools and colleges. What do you think about it?
Quique: And they get. Many teachers ask permission from the producer and the network to put some of the chapters in class. In fact, at my children's school, they began to ask me for photos. One day I asked why they were asking me for them and they told me that they had put on the program we did for children with conduct disorder in class. religion. And like there, in many other places. One of the best things about this program is the feedback of social workers, teachers, psychologists … They are people who write to us or who stop us on the street and tell us. It seems incredible that a program with such a small audience as pay television makes many people thank us for it.
ManuelWithout going any further, I have a neighbor, who is a teacher in a high school, and more than once she has told me that she wanted to put some of the 'Radio Gaga' programs in class. And that's what Quique says, many people write to us asking for permission and thanking us, but also to tell us to touch on certain topics that we have not dealt with, although many of us cannot do them because of the format.
What topics would you like to cover in future installments of 'Radio Gaga'?
Manuel: I would like to touch on the topic of healthcare professionals, especially nursing. It is true that since we are in this situation, I see that it will be difficult to do it for a while, but it is something that would excite me a lot. Also, my mother is a nurse with which I have a special bond. The work they have done in a pandemic, she and all the professionals of the health, it would have to be recognized in a spectacular way.
Quique: In fact, we were going to do a program in a hospital and due to the pandemic it cannot be done. Another issue that I would like to address would be something related to the integration of kids with the sport. The important thing about 'Radio Gaga' is that it destigmatizes.