Manu Chao, chronicle of a disappearance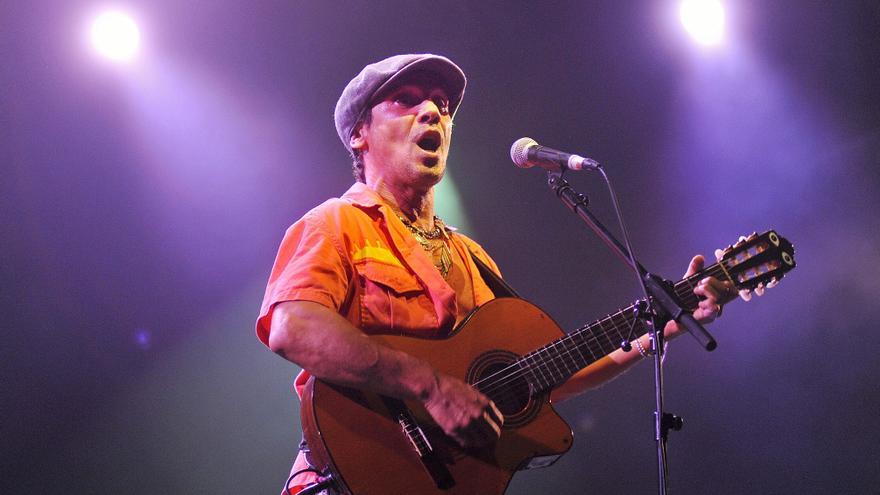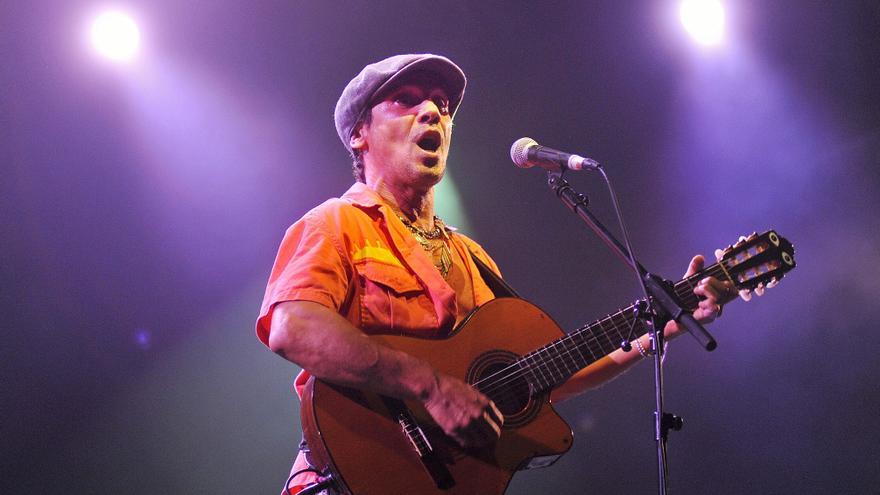 when in 2001 Peter Culshaw was commissioned by the conservative newspaper 'Daily Telegraph' to interview to Manu Chao in Barcelona on the occasion of the release of the LP 'Próxima Estación… Esperanza', this British journalist, writer and musician was already quite a fervent admirer of the work of the elusive singer-songwriter born in Paris in 1961 and, very particularly, of his album 'Clandestino' (1998), which he still considers "better than 'Sgt. Pepper's…' or any other". Even so, that day at the Glacier Bar in Plaça Reial, he decided to apply an approach that was not very accommodating, almost hostile, to the interview and, after pointing out that Manu Chao was dedicated to recycle the same sounds over and over again, he released: "All your lyrics sound as if you had written them smoked, as if you wrote the first thing that comes to your mind". Far from being uncomfortable, the musician let out a laugh and replied: "That's exactly how I write." From that moment on, Culshaw was trapped by Chao's personality and in his head The idea of ​​dedicating not only a report but an entire book began to take shape..
The result, 'Clandestine. In search of Manu Chao' (which Libros del Kultrum has just published in Spanish, almost nine years after the English original was published), is a tolerated biography (although not explicitly authorized), but it is also much more than that: a fascinating travel booka political manifesto and an adventure novel whose protagonists travel through Colombia by train in the company of a troupe of clowns and a flamethrowing dragon, are involved in a confrontation between Mexican drug gangs, stay in a psychiatric hospital in Buenos Aires and in a refugee camp in Algeria, drink in a bunch of bars, from Paris to Rio de Janeiro and from Brixton to New York, and finally they disappear.
"My purpose was to decipher as far as possible the mystery surrounding Manu Chao, to know what drives him, but I would say that I only half achieved it, because, despite all the time we spent together, in many ways he is still an indecipherable person for me", explains Peter Culshaw from Salvador de Bahia, where He is recording an album these days. According to him, even the 'modus operandi' for the making of the book seemed to be more related to a spy plot than with a biography to use: "Suddenly, the phone rang and I was given instructions with the most imprecise coordinates: 'Can you meet at a café in a square in Madrid next Saturday?' It was all a bit of a mystery."
From Sevres to Mali
'Clandestine. In search of Manu Chao' is structured in two parts. The first, more linear, reviews the career of José Manuel Tomás Arturo Chao from his beginnings in the early 1980s in a neighborhood rock'n'roll trio called Joint du Culasse until his work as a producer for the Malian duo Amadou & Mariam in 2005, going through his flamboyant stage as 'frontman' and main driving force of the Mano Negra group, for the years of darkness and confusion that preceded the release of 'Clandestino' and for the explosive and very anomalous tours with which the musician tried to surf the wave of the enormous success that both that album and its sequel, 'Próxima Estación... Hope'. The second part almost a diary of the author's travels around the world in pursuit of the elusive Manucorresponds to the period in which the musical activity of the author of 'Disappeared' begins to blur into a long series of side projects that are difficult to trace.
In fact, Manu Chao's last solo studio LP, 'The Radioline'dates back to 2007. Since then, the man has published some live references, has collaborated on albums by other artists, has recorded scattered songs that he has distributed for free on the internet and has stayed away from the conventional concert and touring circuits. This irrevocable determination to operate outside the rules of the music business is linked to the years of Mano Negra, a group that, in the words of its manager Bernard Batzen, "could have been as big as U2" if only they had promoted their albums properly in instead of embarking on "quixotic adventures" such as making a four-month tour of Latin America… by boat!
"A Promise Broken"
Culshaw shares Batzen's opinion and understands that, after the peak of 'Clandestino', there are those who consider Manu Chao's career as "an unfulfilled promise". "I used to tell him that what he should do is get into a studio with someone like [el productor brasileño] Jacques Morelebaum and record an album in three weeks, the old-fashioned way. But of course he has always ignored that kind of advice because he doesn't want to betray his independence. In the end, that habit of torpedoing his own expectations is part of his appeal. And if what he wants now is to publish half-made songs on the internet, well good for him. At least, Manu Chao has released an album that is considered a classicAnd that's more than almost every musician on the planet can say."
I ask Culshaw if this desire to keep a low profile, almost (ahem) underground, isn't in part a product of Chao's frustration at the limited social impact music has in the contemporary world. "It's an interesting reflection," he replies. He aspires to change people's lives with his music, and I sincerely believe that in many cases it has succeeded. But you know you can't change the world. Not to the extent that the Beatles or Bob Marley could change the world, because today music is no longer relevant to young people, who prefer to focus on things like technology or money. That is why he insists again and again that the only thing that really makes sense is to try to change your neighborhood. And that's what he does."
fear of depression
The Manu Chao neighborhood, at the time of writing these lines, is Barcelona's Poblenou (before he lived for a time next to Plaça Reial). But in many cities around the world there are neighborhoods that the musician can claim as 'his', since nomadism has been one of the most permanent features of his elusive personality. Peter Culshaw is also a compulsive traveler and appeals to his own experience to point out that this continued desire to be somewhere else perhaps hides a certain inability to deal with the impositions and commitments of adult life. "I think that in his attitude, as in mine, there is a great fear of routine and depression that can be combated with the adventure that new places offer. They told me that [Manu Chao] he had been doing therapy, but he never talks about it. In any case, it is undeniable that traveling has opened his eyes to other cultures and music and to a great number of injustices. And that he, unlike other artists, has always been willing to learn and get involved".
Culshaw published his book in 2013. Since then, He has hardly had any contact with Manu Chao again. From time to time messages come from the musician's environment, but never directly from him. "His girlfriend said that she read the book to him and that she liked it," she relates. The presence of the pronoun 'le' suggests that the subject did not even bother to read the book for himself. Or that he simply didn't want to admit that he had done it so as not to have to give an opinion. The author assures that he does not take it into account, although he does admit that he feels that their friendship relationship was, somehow, "halfway". Perhaps Culshaw should have listened more carefully to Manu Chao's warning at one of his meetings: "Never meet your heroes."
The Indiana Jones of 'world music'
The least that can be said about the author of 'Clandestino. In search of Manu Chao' is that, as a character, he lives up to his biography. Considered one of the greatest British specialists in that heterogeneous amalgamation of styles that came to be known as 'world music' (Malcolm McLaren described him as "the Indiana Jones of world music"), Peter Culshaw has traveled to the most remote corners of the planet, from Central Africa to Siberia and from India to the Amazon, in search of sounds and experiences. His astounding resume lists the dubious achievement of having caused the bankruptcy of the publication 'The Observer Music Magazine' with a very expensive report on the Congolese pygmies. "It cost about 20,000 pounds [24.000 euros] -Explain-. Every few weeks someone from the newsroom called me asking for the receipts, and I explained that every time I paid a bribe to an official or a military man, and in the Congo I had to do it many times, I couldn't ask them for a receipt."
Culshaw has also been involved, as a composer, producer or simple adviser, in a number of musical projects. It's a facet that goes back to his school years, when he formed a glam-punk band with some classmates. One of the boys who aspired to join the group and was rejected was called Bruce Dickinson and ended up making a living as a singer for Iron Maiden. "We were terrible snobs at the time and we didn't think Bruce was 'cool' enough for the group. I guess you could say he had the last laugh."