Manolo Lama's message after the earthquake that Real Madrid experienced in Naples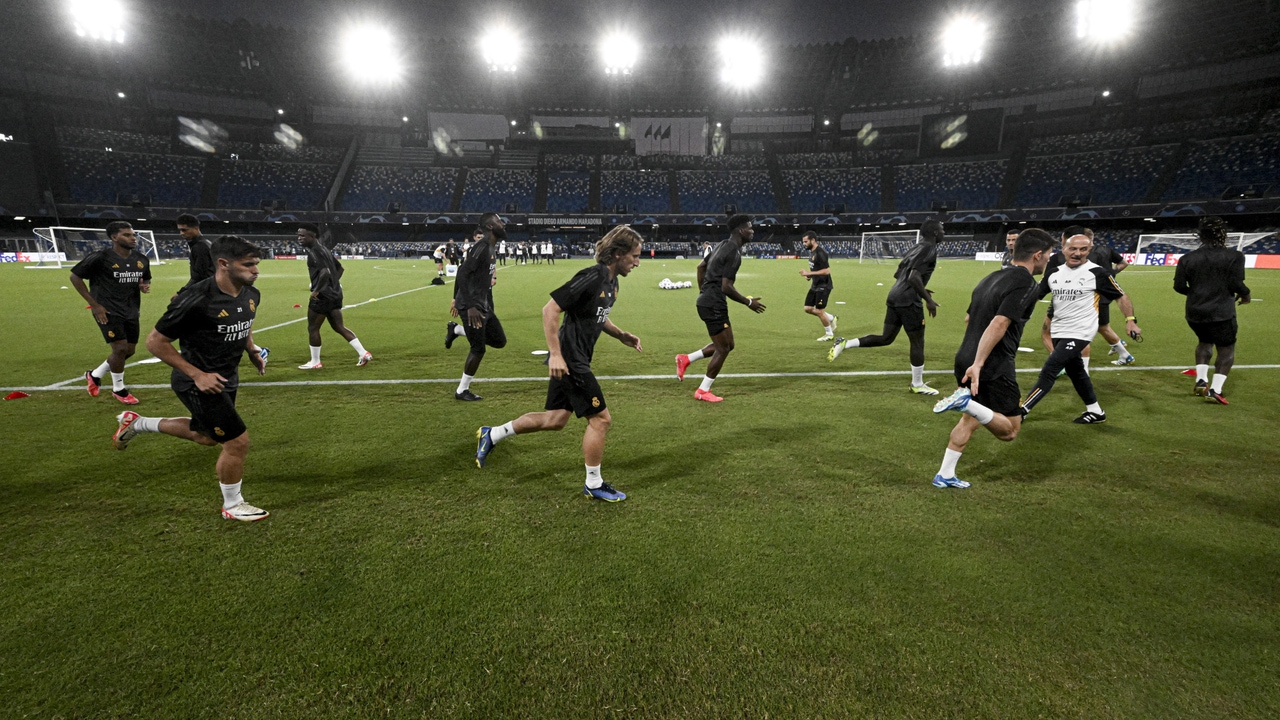 He real Madrid visit this Tuesday (9:00 p.m.) to the Naples On the second day of the group stage of the Champions League 2023-2024, a duel to which they arrive with the security and confidence of having recovered the domestic leadership and having forgotten the doubts of the last week, so they hope to maintain their moment of lucidity and calm in Europe against their theoretical main European rival, who arrives agitated internally, although solid and forceful. This Tuesday's match in Naples, among the favorites for the group lead, is the first high-flying test for the 'king' of the competition, who will have to raise the level to compete against an Italian champion, with a lot of 'dynamite' ' above that will examine Madrid's defensive solvency. The focuses of the Champions They now find themselves in a duel that can elevate and bring the winner closer to the round of 16 or increase doubts given the substance of the match.
Carlo Ancelotti He insisted once again that he must "make very difficult decisions" when it comes to configuring his starting midfield in each game because "the competition" in that area is very high and confessed that he knows that "it is quite surprising" that Luka Modric does not is playing the role of previous seasons, while he made it clear that this Tuesday they visit a Naples, which is "a high-level team" and against which he hopes to "repeat the good" of the victory in Montilivi. "We are playing against one of the best teams in Italy, which has maintained the same structure, so I expect a competitive and even match because it is a high-level team, with individuality and an atmosphere that will push it a lot. We have to play a serious, complete match, and repeat the good things we did in Girona because I think we can get something good out of this match," Ancelotti said at a press conference.
What the coach did not know and almost no one was prepared is for the earthquake that Naples experienced this Monday night. " "We have noticed how the ground moved"said Manolo Lama, at Cope. It lasted a few seconds and it was a strange sensation, but it didn't get any worse.
There have been earthquakes these days in Naples, one with an intensity of 4.2 which, in recent days, has caused several volcanologists to assure that certain precautions had to be taken due to the possible eruption of a volcano. But the intensity of what happened tonight in Naples was not so serious.