Manolo Alcántara, National Circus Award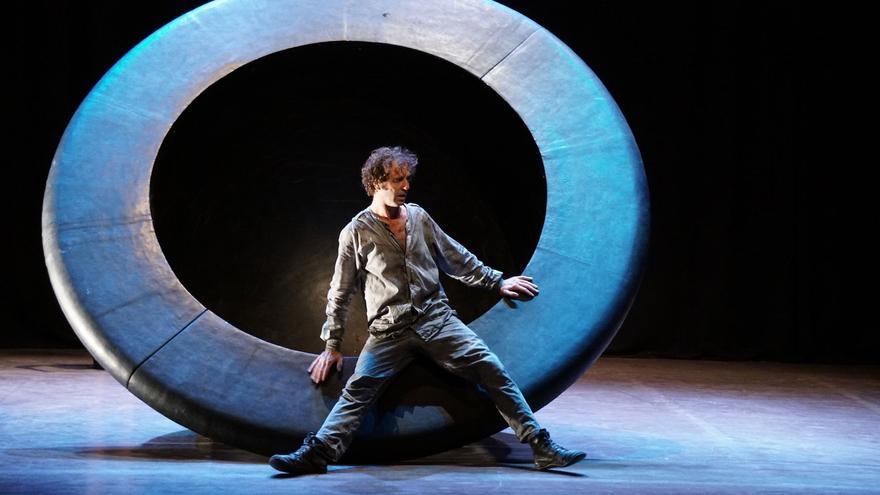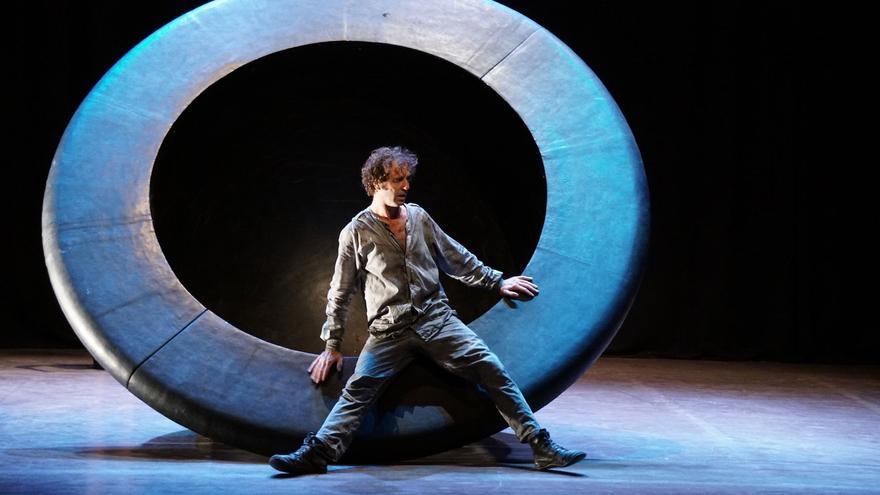 Manolo Alcántara has won the 2021 National Circus Prize, endowed with 30,000 euros, in recognition of "his deep rigor, dedication and dedication to artistic creation when facing his projects" and for having managed to create "a very personal and poetic language and dramaturgy".
As reported by the Ministry of Culture and Sports, the jury also highlights that Alcántara (Esparraguera, Barcelona, ​​1970) is a "Integral artist" and "unique" that he has managed to "introduce elements from other scenic disciplines into his creations."
Alcantara is a creator and self-taught performer who began his professional career in 1994 iIntroducing himself to the scenic and circus world. He collaborated with different theater and circus companies such as Subus, Xirriquiteula Teatre, Circ Tuqui, Comedians, Monty y Cía., Among others. In 1997 he worked at Spain Mura in Japan, and later studied at the Center National des Arts du Cirque a Châlons, in Champagne (France).
Upon his return he participated in the collective creation of the show 'They start 'at the Circ Cric and in the productions' Utopista' and 'A Banda' at the Teatre Nacional de Catalunya (TNC).
In 2000 he became the co-founder of the Imperfect Circus Company, with which he undertakes national and international tours for more than five years thanks to the show 'Genuinos Imperfectos'.
In 2006 he founded his own company, Solo Manolo, in which create and direct 'Locomotive', with which he toured Spanish and foreign stages for three years. In 2010, together with Xavi Erra, he created and directed his first great theater show 'PLECS', a co-production by CAER (Trapezi) and the Teatre Nacional de Catalunya.
He returns to work with Erra four years later on 'RUDO', a montage co-produced by the GREC Festival de Barcelona and which premieres under the umbrella of the Manolo Alcántara Company, founded that same year 2014. His latest creation is 'DÈJÀ VU', a show that is part of the INAEM Platea Program catalog , with which he has seven performances planned for this season.
What's more he has participated in shows such as 'Tranuites', with Lluís Llach and Lluís Danés; 'Wasteland', by Lluís Danés; 'ART', by Manel Camp; 'El Col·leccionista de Paisatges', by Xavier Erra, and 'PAS', directed by Sergi Ots, among others.
In his artistic career he has obtained different awards the Prize for the Best Street Show at the Tàrrega Theater Fair for 'Genuinos Imperfectos' and two Zirkolika awards for the best circus show for 'PLECS' and 'RUDO', which also won the FETEN Award for the best show at Feten Nights 2015.
Among the recent winners of this National Prize, awarded annually to recognize the activity of Spanish circus entities and professionals both in Spain and abroad, was María Mercedes Ochoa ("Merche Ochoa") in 2014, the Union of Professionals and Friends of Circus Arts (UPAAC) in 2015, Miguel Ángel Moreno (Bolo) in 2016, Rolabola Circo in 2017, Consuelo Reyes in 2018, Ateneu Nou Barris Association in 2019 and Los Excéntricos in 2020.