Manoli did not die, was killed by her partner | Society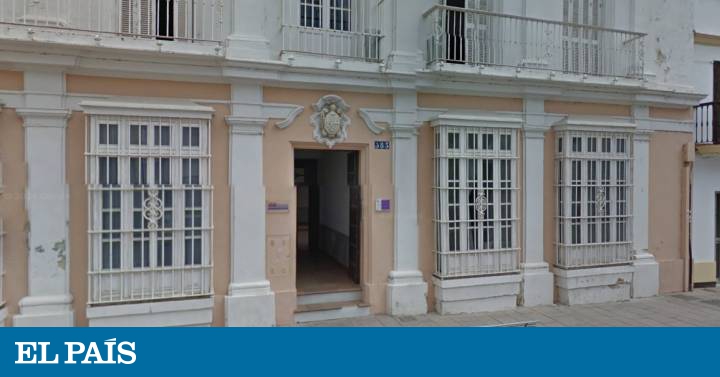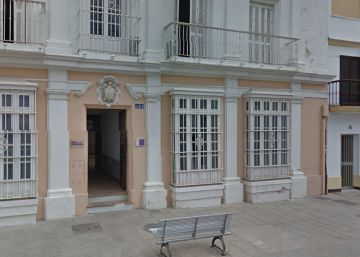 Manuela did not die alone in her house in San Fernando, in Cádiz, although all her surroundings believed that when they found her two weeks after she died. Manuela B.B., 61, was killed by her partner one day in mid-May. She had him Reported by abuse a month before. His case, full of temporary jumps and camouflaged in principle as the accidental death of a person living alone, has ended up becoming the the victim 29 of gender violence so far in 2019. He, 41 years old and originally from Puerto Real, was arrested last Monday and is already in provisional detention.
It all started on June 3, 2019, when the police went to number 185 on Calle Real de San Fernando. The neighbors, 16 neighbors of the well-known Casa Micolta -a historic house of the 18th century converted into apartments for social purposes- warned the agents, alerted by not having news for days of Manoli, as she was known, one of the tenants since years of this promotion of Esisa, the municipal housing company of the town. The woman, 61, was lying on the floor of her bedroom and in an advanced state of decomposition.
Manuela had by then, at least, two weeks dead. The local press published the finding of his corpse as a possible case of death due to natural causes. The commotion spread in San Fernando and many linked their case to people who live alone and die without anyone noticing them. But it was not the case of this woman with family, friendly, kind and who preferred to live "independently," as one of her friends explained when social media spread her obituary.
The end of Manoli was far from being something natural or accidental, as soon suspected by the National Police, in charge of the investigation of his case. "Everything was messy," says one agent. And there was something more. In April, Manuela filed a complaint for mistreatment, after she went to the San Carlos hospital in the town with a black eye and the doctor gave a report to the police when she saw the injury. The autopsy confirmed what did not show a first ocular inspection: violent death by asphyxia.
A "fleeting relationship"
What happened since April, when she complained about mistreatment until she was killed on an indeterminate day in mid-May? Manuela, after the agents went to the hospital and convinced her to go to the police station, agreed "reluctant" to put the complaint for abuse, according to police sources, like the majority of victims of sexist violence once they have entered the circle of this type of violence. Before the Police he declared that his partner had beaten him. He had gone out with him for three weeks, a "sporadic and fleeting" relationship that had already ended, as sources close to the case point out.
Manuela clarified that the aggressor is called Miguel, gave his mobile number, but could not give more clues because he said he did not know more details about him. With these data, agents of the UFAM (Units of Attention to the Family and Woman) of San Fernando began an investigation with few wicks. They could not find the aggressor.
With Manuela already murdered, her case progressed, although not without difficulties, commanded by the Court Number 2 of San Fernando. "It has been a complex investigation", adds the same source. So much so that, more than a month after the discovery of the body of the woman, the police failed to find the alleged culprit, a man of 41 years who lived in the neighborhood San Pedro River, the neighboring town of Puerto Real. His prints on the house of his partner, they pointed out. The suspect was arrested on Monday, July 8, accused of crimes of homicide and gender violence and has already entered a prison in El Puerto de Santa María.
The murder of Manuela B.B. has not transpired until the Government Delegation for Gender Violence has confirmed this Wednesday as another sexist murder. This woman has become the victim 29 of this scourge so far this year, the 1,005, since they began to register cases like yours in 2003. "Criminal machismo does not let up", President Pedro Sánchez has affirmed in his Twitter account.
In spite of this, the City of San Fernando itself has joined, which will observe a minute of silence on Thursday during its Ordinary Plenary Session, and recalled, in a statement, that this is "a very serious social blight that is a violation of human rights "Because Manoli, that sympathetic and independent neighbor of Casa Micolta in which a mailbox still remembers her name, did not die, She was killed.
The victim assistance number is 016, it is available 24 hours a day in 51 languages. It leaves no trace on the invoice, but it is necessary to delete it from the call log.
(tagsToTranslate) manoli (t) die (t) be (t) murder (t) partner (t) find (t) woman (t) die (t) san fernando (t) cádiz (t) pay (t) month (t) detention (t) presumed (t) assassin (t) victim (t) mortal (t) 1,005 (t) violence (t) sexist



Source link