Maneskin, the winners of Eurovision, accused of plagiarism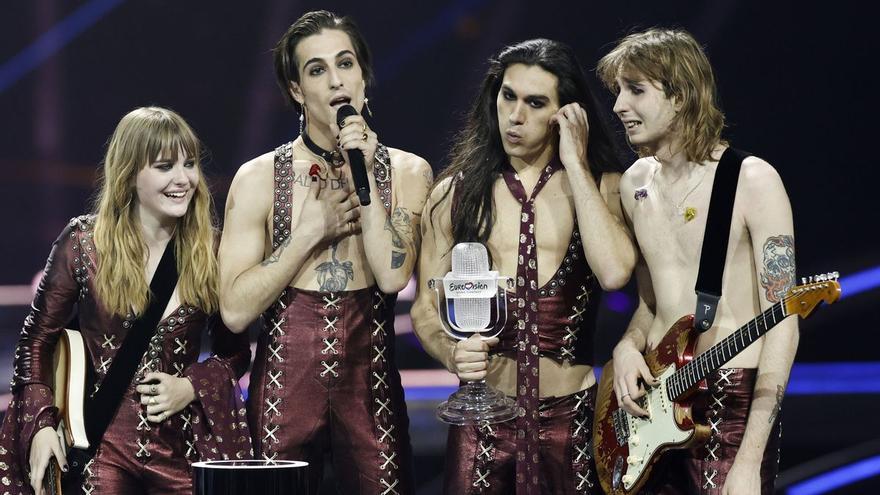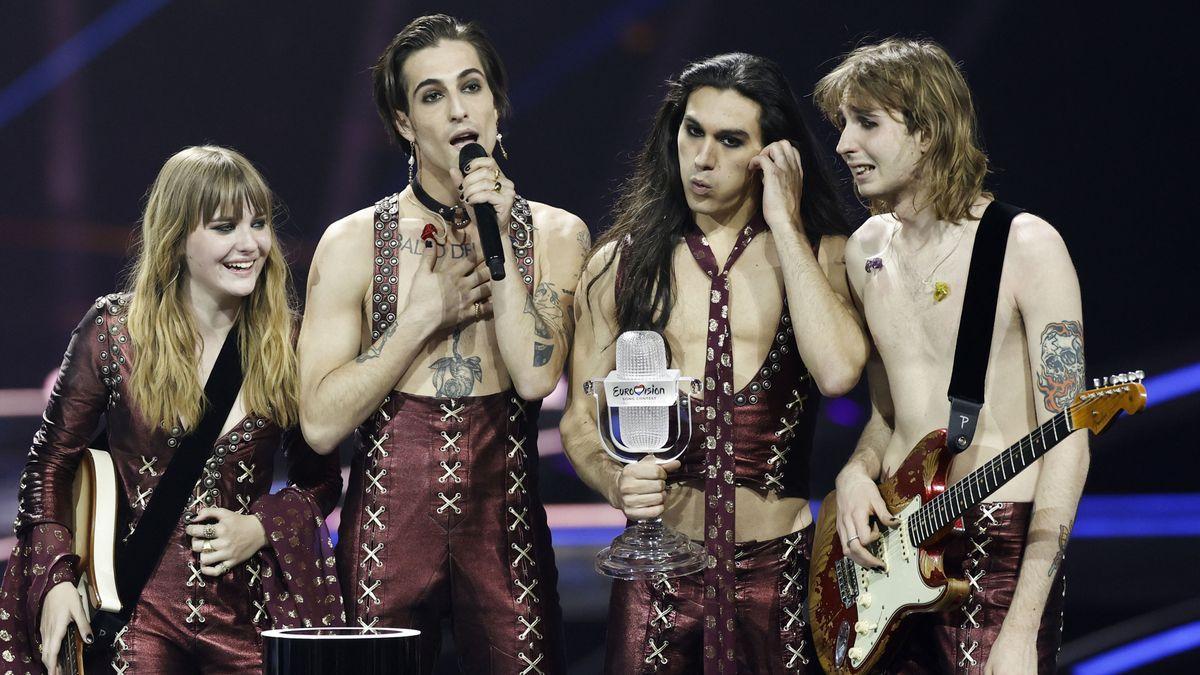 Controversy continues to haunt recent winners of Eurovision, the Italian group Måneskin. After the controversial images of their singer, Damiano David, in which many speculated that he was snorting cocaine and that they were finally silenced by the negative result of the anti-drug test to which the leader of the band was subjected, they are now accused of plagiarism.
Behind the complaint is another European rock group, the Dutch The Vendettas. Its leader, Joris Lissens, has visited a private television program in his country RTL 4 to explain that the winning Eurovision song, the catchy 'Zitti e bueni', "sounds the same" as one of his songs, 'You want it, you've got it', recorded several decades ago, in 1994. "It sounds the same," the artist has assured. "The question now is if this is plagiarism," he launched during his television speech. The truth is that the melody does bear similarity, if the two songs are listened to.
Damiano David and his family (Victoria De Angelis on bass, Thomas Raggi on guitar and Ethan Torchio on drums) they have not yet responded to the accusation, immersed in the whirlpool of success. The group that until recently sang on the streets of Rome has seen its meteoric career take off after becoming famous in Italy thanks to its passage through 'X Factor' and winning at the San Remo festival and, later, at Eurovision. Even 'Zitti e buoni' has become the first Italian song to enter the official UK charts in the last 30 years. «We are in 17th place! Words cannot describe how happy and honored we are. Our music is spreading through more than 30 charts around the world and this is literally crazy, "the band wrote on their social media.
"Rock and roll never dies!", Damiano David shouted euphoric at the Ahoy Arena in Rotterdam as soon as the winners of the veteran festival rose. Controversies never die for them either.