Manel Loureiro joins the 34th book fair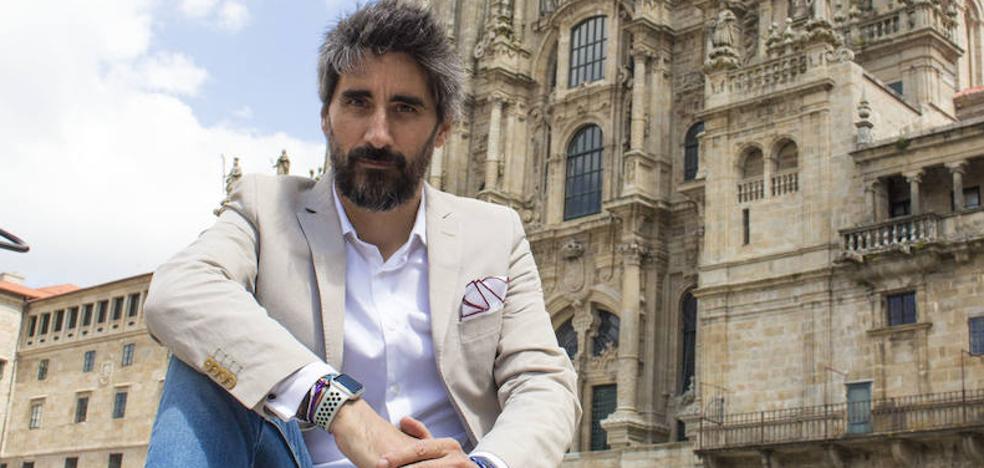 The Galician writer, responsible for the successful 'La Puerta', will present the novel 'La ladrona debones' in the San Telmo park
The writer
Galician Manel Loureiroleader in sales with his novel
'The door'joins the list of authors who will present their book in the framework of the 34th book fair in the capital of Gran Canaria, which will take place in the Parque de
San Telmo, between May 25 and 30.
Specifically, it will do so by presenting its latest thriller,
'The Bone Thief'a story of intrigue in which the author recreates the landscapes of his native Galicia, mixing these with the icy landscapes of the former USSR, and the intimate and detailed description of the Mexican city of Guadalupe.
It is a novel with elements of
an impossible robbery and espionage in which Laura, the protagonist of 'The Bone Thief', will visit some of the most emblematic places of the French Camino de Santiago, while trying to recover the relics of the Apostle Santiago and his lost memory.
numerous dangers

As she approaches the Galician capital, Laura will have to face numerous dangers that will make her rethink her existence. The old ghosts of the past haunt her and in a
moment of the road You will have to choose between telling the truth about your life or starting from scratch.
Loureiro intertwines the yesterday and today of Laura's life, leaving no event to chance and completing
the puzzle in a shocking waythus ensuring that the reader does not get lost.
Gane's poetry

On the other hand, the Romanian poet who has lived in Spain since he was nine years old,
Miguel Win, will be one of the great protagonists of the fair. The author who has managed to attract more than 327,000 followers on social networks to his poetic world will present his book on Thursday, May 26, at 6:00 p.m., in the Carpa Saramago
'Eyes of Sun'.
elsa lopez

The
Canary Islands Prize for Literature 2022Elsa López, will also present on May 26, within the framework of the 34th Book Fair of Las Palmas de Gran Canaria, the volume entitled
'The country of my fan', a collection of poems in which the author palma opens a crack in reality through which the inexplicable filters, a time that is atmosphere and non-linearity.
A poetry of magical memory, resounding love and emotional commitment. Together with her, they will also present their stories on
Wednesday May 25 the winners of the 1st Prize for Young Narrative of El Museo Canario, María Perera Morales, with her work 'Anhelo', and Julio Hernández Abreu, with 'Taoro'.
This event returns to the San Telmo park now that the pandemic has allowed it.