Manel Fuentes wink to Roberto Leal in his debut in 'Pasapalabra': "I'm not Roberto, but I'm very loyal"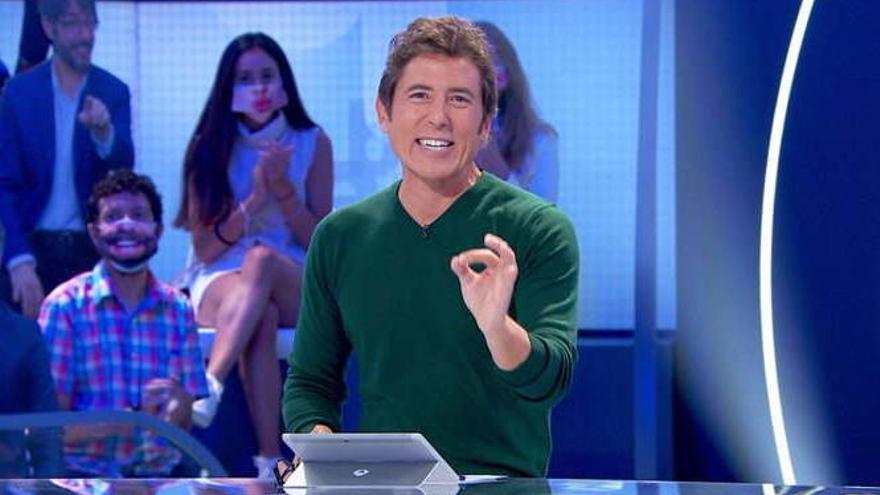 Manel Fuentes debuted on September 18 in front of 'Pasapalabra'. The presenter of 'Your face sounds to me' took the controls of the contest this Friday, in the first of the two installments that he recorded in replacement of Roberto Leal, after testing this positive for coronavirus on his vacation.
"Welcome to 'Pasapalabra'. I am not Roberto, but I am very loyal," he joked during the beginning of the space. Fuentes explained to the audience that he would be "a few days with you." The presenter asked for applause for the regular host of the program, of whom he said: "He will be here in nothing."
At its premiere, it coincided with two old acquaintances, Xabier Deltell and Rosario Pardo, with whom he worked years ago in Crónicas Marcianas. "I'm very happy to be in Your face sounds to me," joked the comedian, before congratulating Roberto Leal for his ability to imitate Fuentes.
The substitute presenter will finally only be in charge of two installments of the program, since, as confirmed by Leal through his social networks, he has already returned to work.