Mané will play for Bayern and can bring Lewandowski closer to Barça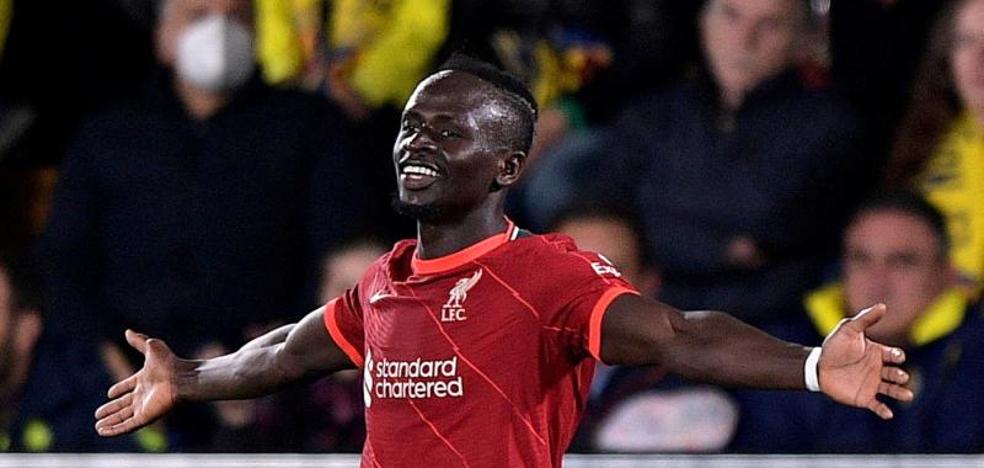 The Bavarian club reaches an agreement with Liverpool to sign the 30-year-old Senegalese striker for 40 million
The Senegalese forward Sadio Mané will finally change Anfield for the Allianz Arena and will thus become the star signing of Bayern Munich, in that striker who can replace Robert Lewandowski if the Polish striker in turn consummates his goodbye to the Bavarian capital one year before his contract ends and he ends up at Barça.
According to The Athletic and Sky Germany, the German champion will pay around 40 million for the African, of which 32 are fixed and approximately nine in variables. A price that may seem excellent for a dedicated player at 30 years old, but we must bear in mind that Mané only had one year left on his contract and that next year he could leave for free.
It is known that German clubs do not usually make large financial expenditures and for this reason Liverpool has accepted the third and last proposal from Bayern, which had reached an agreement with Mané after Jürgen Klopp's team fell to Real Madrid in the final of the Champions on May 28 in Paris.
Mané ends up at one of the big clubs on the international scene, signing until 2025. Three years of contract for which he will earn around 6 million net per year, not counting incentives. The Senegalese had made his decision before the end of the season and immediately opted for Bayern, despite the siren songs of other important European clubs.
Until the end, Klopp tried unsuccessfully to convince him to continue at Liverpool by forming an extraordinary attack in the squad alongside Uruguayan Darwin Núñez, recently signed for approximately 100 million, Egyptian Mohamed Salah and Colombian Luis Díaz.
Mané began his career at Metz and was transferred to Red Bull Salzburg after one season. After winning the Austrian Bundesliga and the Cup in the 13-14 season, he signed for English club Southampton. There he sealed the fastest hat-trick in Premier League history, when he scored three times in 176 seconds, in a 6-1 win over Aston Villa. In 2016 he was transferred to Liverpool for 34 million and became a key player for Klopp.
He has been capped 91 times by Senegal since his debut in 2012 and represented his country at the 2012 London Olympics, the African Cup of Nations in four of its editions and the 2018 World Cup. In addition, he was nominated for the Ballon d'Or 2019.