Manchester United extend Edinson Cavani's contract until June 2022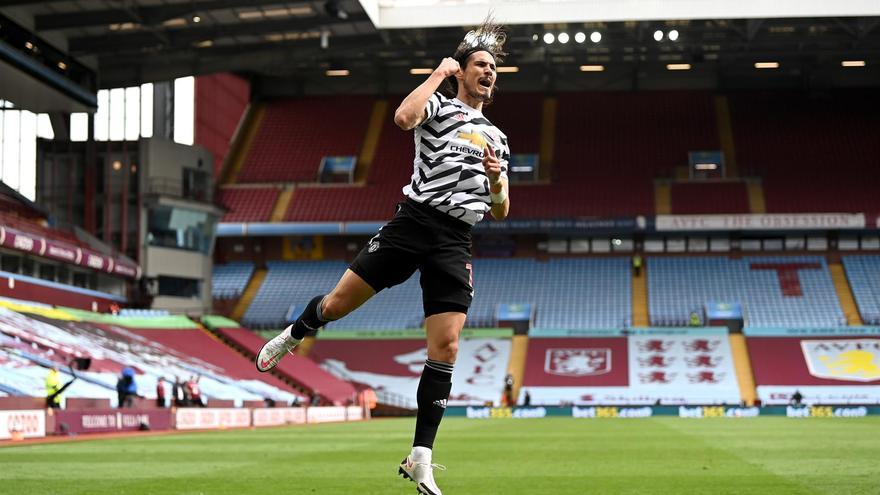 The Manchester United confirmed this Monday that it has extended one more year, until June 2022, the contract that links it with veteran Uruguayan striker Edinson Cavani, who landed last October at the English club for one campaign and with the option of another.
"Manchester United is pleased to announce that Edinson Cavani has just extended his contract until June 2022," said the three-time European champion, who noted that the scorer has not been slow "to become a key piece"and that he has already earned" the respect of all the fans. "" Throughout the season I have developed great affection for the club and all that it represents. I feel a deep bond with my teammates and the entire coaching staff, which motivates me every day, that's why I know that together we are capable of achieving very special things, "Cavani celebrated on the United website.
The Uruguayan stressed that since his arrival he felt "the confidence" of Ole-Gunnar Solskjaer and that this gave him "the perfect opportunity to develop your best football." "Also I was moved by how much the fans wanted me to stayThat is why I am going to give everything to bring you new joys. I have not been able to play with full stands yet, but I can't wait to do it.
For his part, the Norwegian coach stressed that the forward's great contribution. "I said he would give energy, power and leadership to the group, but he brought all this and much more. As a coach, I was familiar with his scoring record, but I think his personality is what has stood out the most within the squad. He counts. with a winning mindset and relentless attitude", he stressed.
"Edinson is one of the last to leave the training field, and he is becoming a true role model for the youngsters. I have always wanted him to stay for the experience of playing with a full stadium, so I hope that may have that opportunity very soon, "concluded Solskjaer.