Manchester United beat Real Sociedad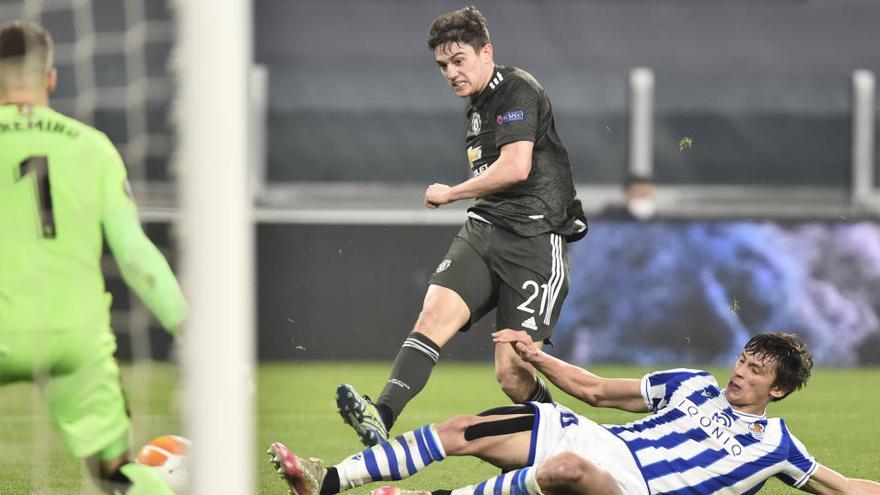 Real Sociedad had no options against a much superior Manchester United, who thrashed the Donostiarras and leaves the tie more than on track for the second leg.
The local team held up well, although they played at the Juventus facilities in Turin, during an even first half in which they had goal options and decided on a defensive error that the Portuguese Bruno Fernándes took advantage of to overtake the English.
Manchester took the roll in a second half in which it was even more dominant, Bruno Fernándes scored again and moments later Rashford, the Basques were knocked out and at the mercy of their rival, which certified his almost certain pass to the eighth with both Daniel James.