Managers of the big German companies are committed to the FP and to work the "emotional intelligence"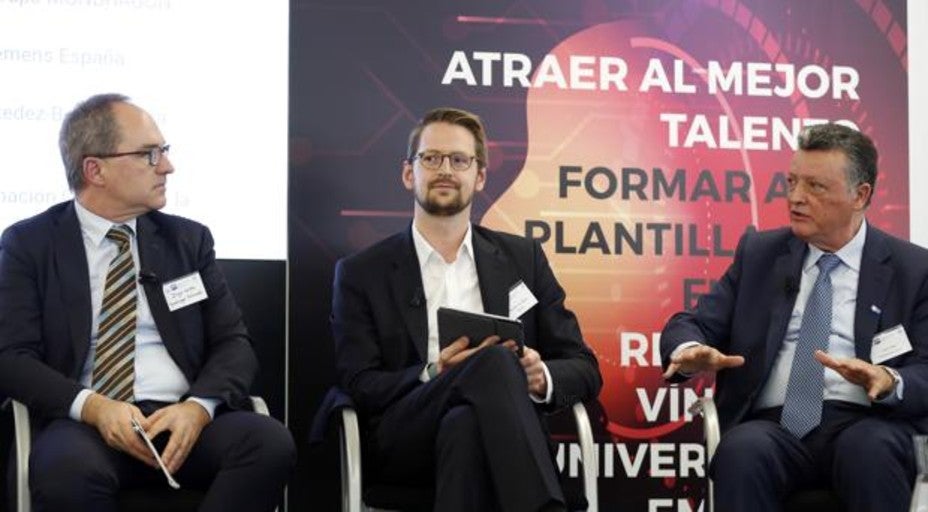 Bilbao
Updated:
save

In a sector in constant transformation such as business, the managers of the large German firms, including Bosch and Mercedes Benz, highlight the importance of human capital and the adaptation of workers to the new digital environment. The responsibility lies with the companies themselves, which in their view have to find a way to "Thrill" and "excite" employees to obtain and retain talent.
During the III Spanish-German business meeting held this Thursday in Bilbao, in which various actors in the political and business field have participated, experts have pointed out the "Challenges" that companies face, which in their view should offer greater flexibility in the conference and "forget about the presentism."
So believe Javier González Couple, president of the Bosch Group in Spain and Portugal, who during his speech has indicated that in recent years the priorities have changed when it comes to applying for a job. "It used to be the salary, but now it has stayed in third place," he said. The second is occupied by the job itself, which has an objective in itself and leaves its mark; and the first is leadership: getting along with the boss ».
In line with the aforementioned by Pareja, the president of the Velatia Group and the Business Circle of the Basque Country, Javier Ormazabal, has stressed that "to be an attractive company in the labor market you have to work emotional intelligence and the feeling of belonging" to the company.
Emilio Titos, general director of the Mercedes Benz factory in Vitoria, stressed that the "success" achieved by his company is due to the ability to involve people through knowledge and continuous training. «This is the way to feed on the best; we must give them infrastructure: money, time and space, "he said.