Mamen Mendizábal, outraged by a young man who hit a reporter's camera: "It's a shame"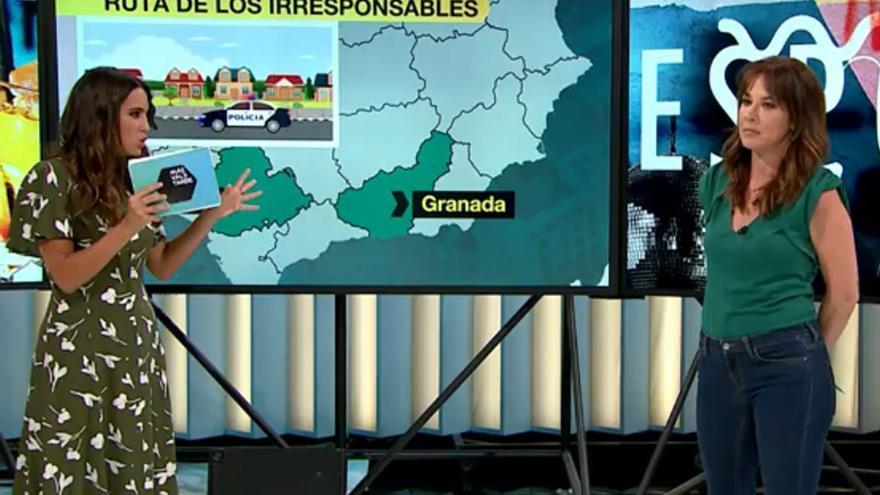 One week after the end of the state of alarm, 'Better late' showed this Monday how the lifting of restrictions is being experienced in some parts of the country. A team from the program traveled to Granada and captured images of a macro bottle in which a young man who faced the cameras of laSexta participated.
"At night there was a macro bottle that they will not be able to see, because when our partner got there to record, this is what happened, "he began by explaining Marina Valdes to make way for video.
In the images recorded by the journalist, one of the people who participated in the party came to punch the camera. "Don't record me! It's not legal to come here to record people! Don't come here to record people without a mask!"he snapped at the reporter.
Mamen Mendizábal did not hide her indignation after hearing the young man's words. "What is not legal?"He asked before recalling that "recording on the street is legal in Spain."
"What is not legal, what is condemned, prohibited and fined, is drinking in the street. And, above all, face authority figures, "said the presenter before concluding visibly angry:" It's a shame. "